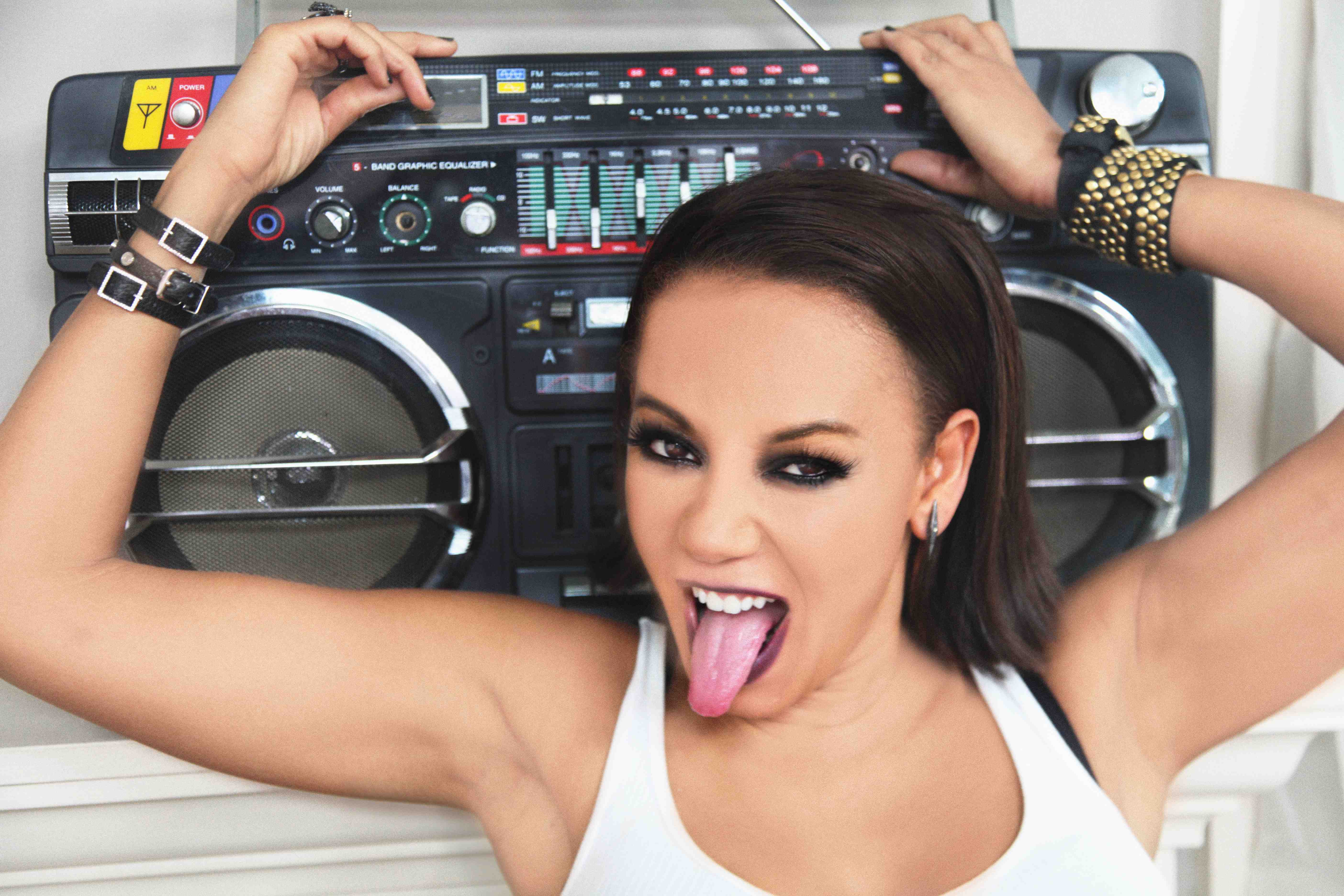 For most chart-topping artists, a return to music after nearly a decade away might be heralded as an event -- well worth announcing to the world months in advance. Mel B, best known as part of the record-breaking Spice Girls, took an entirely different approach.
"I kind of did it under the radar," she says of releasing her high-energy new single "For Once in My Life" and its playful music video.
Rather than the standard weeks of television, radio and online promotions which usually precede a new release from an artist of her stature, the former "Scary Spice" opted for a much more understated, low-key route.
"I didn't make any big announcement whatsoever!" Mel B confessed of her first foray into pop music in nearly eight years, "I just sort of hit send on my computer, and out into the atmosphere it went!"
The international superstar has relied on word-of-mouth, social media and a grassroots response from fans to draw attention to the uptempo dance track and its party-themed video. With little fanfare, the combo hit the internet in late September, amassing a respectable 200,000+ YouTube views since.
"I was curious how people would take it," Mel B told me during our recent telephone interview. According to diva, fans have been "so supportive." She has also received tremendous encouragement from fellow stars.
"It's really kind of humbling," Mel B. shares. Famous friends from Ellen DeGeneres and Kim Kardashian to L.A. Reid and Rita Ora have recommended the track to fans. "It's nicely, shockingly, surprising to me," she says.
Though best known as part of a group, Mel B is no stranger to solo success. She released her first single outside The Spice Girls in 1998, when "I Want You Back" featuring Missy Elliott shot to #1 in her native United Kingdom. Since then, she's amassed a string of moderate hits around the globe, though failing to catch on in the U.S. Her last release was "Today" in 2005.
"I've been in and out of the studio over that whole process, that long eight years," admits Mel B, "But I haven't found the right sound, the right lyrics, the right this and that."
In the superstar's own words, her "passion" as a recording artist waned. That slowly started to change last spring, though, after taking over for Sharon Osbourne as a judge on America's Got Talent. Mel admits being "really super inspired" by competitors on the popular NBC reality TV competition series.
"I've been watching people perform week in, week out, really perfecting their acts, transforming into amazing artists," she says, "I have been like, 'You know what, I want to get back up there!'"
So one night after taping the series, the singer drove across town to a recording studio and cowrote the track. Three days later, she was filming the video.
"It was that quick," says Mel B, who recorded and produced both the song and video without the support or backing of a record label.
"I'm doing it all myself," she confided, "It's costing me an arm and a leg, but I'm loving every bit of the way!"
Popular in the Community