The world is a scary place -- but the Internet can be even scarier.
Between a simple Google search and scrolling through your Facebook feed, there are countless fake profiles, creepy digital legends and viral cat videos just waiting to suck you in.
Okay, you can watch the cat videos. But to keep you from succumbing to the destructive world of online myths and hustlers, we've partnered with Investigation Discovery's Web of Lies to bring you six scary stories that will remind you to stay safe while surfing the net.
1. The 'Slender Man' stabbing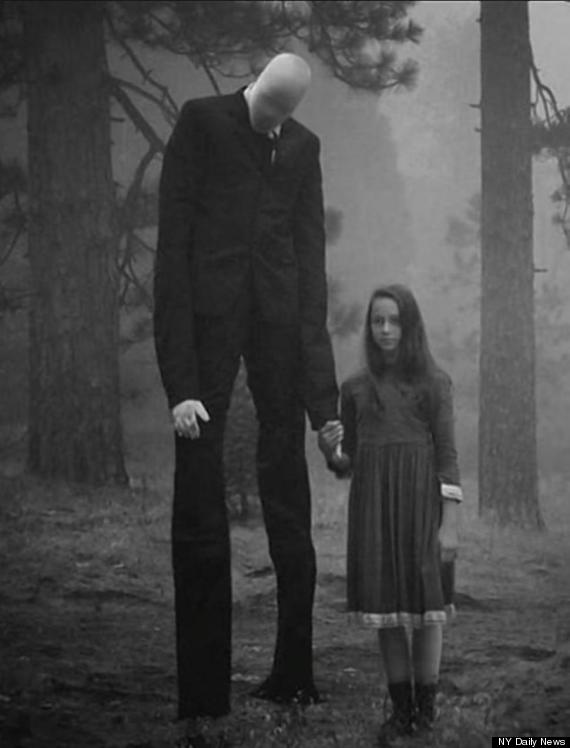 You may have heard about the two 12-year-old girls in Waukesha, Wisconsin, who lured their friend into the woods before stabbing her 19 times. If you didn't, well, the fact that a small town sleepover escalated into a horror movie isn't even the craziest part of the story.
Morgan Geyser and Anissa Weier were charged with attempted murder after they claimed an Internet meme known as 'Slender Man' -- a persona that exists only via YouTube videos, wiki pages and horror forums -- was stalking them and threatened to kill their families unless they did away with a third friend. Geyser and Weier allegedly committed the crime in order to win Slender Man's approval... even though he doesn't exist.
The good news? The victim is alive and well. After suffering 19 stab wounds (and getting left for dead), she was able to crawl to safety.
2. Manti Te'o's fake girlfriend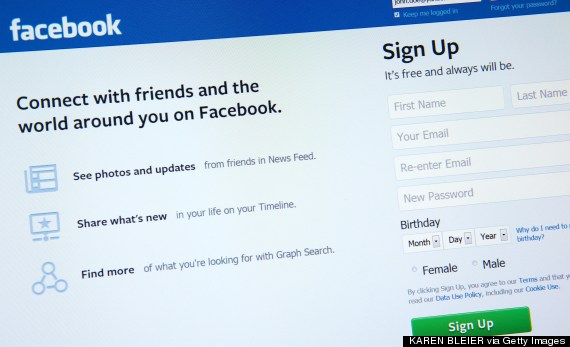 Manti Te'o, a star linebacker at Notre Dame University, was the ultimate victim of a catfish long before MTV coined the term with a hit TV show about people using social media to create a false identity and con others into faux online relationships.
After an undefeated football season, Te'o attributed much of his athletic success to his deceased girlfriend. He claimed he and Lennay Kekua, a Stanford alumna, met in 2009 and were involved in a two-year romantic relationship. But after mentioning her death during a postgame interview in April of 2012, the hoax began unraveling.
Shortly after the interview, Deadspin reported that no record of Kekua existed, ever. Te'o admitted their relationship had been carried out entirely online, before realizing he'd been duped entirely. In December, Te'o disclosed to ESPN that he'd been the victim of a hoax, and in January, the 'real' Kekua -- a 22-year-old man named Ronaiah Tuiasosopo -- owned up to the elaborate prank. He played the part of Kekua for two years by using a falsetto female voice and a fake online profile picture.
Tuiasosopo 'killed off' Kekua in an effort to end the charade entirely, but not before harshly deceiving Te'o -- and the entire nation.
3. These people who bought poop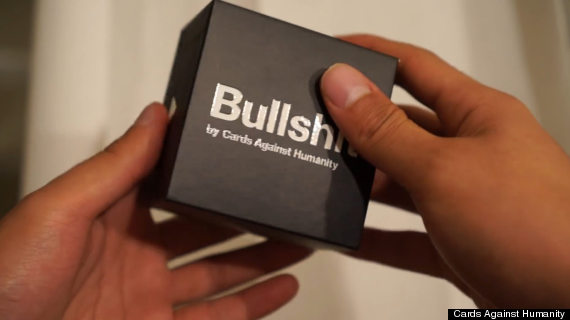 At the mall on Black Friday, shit typically hits the fan -- in a figurative way. But this Black Friday, shit hit the mailbox -- literally. Approximately 30,000 people purchased a box full of poop (yes, really) for $6 each from irreverently funny party game maker Cards Against Humanity.
The stunt-loving company correctly labeled the purchase as a box of 'bullshit,' being straightforward about the contents inside. But that didn't stop people from disregarding all warning signs and buying it anyway. Perhaps buyers believed the box would contain an exciting new game, or maybe even a special Black Friday gift -- but it was the gamemakers who got a present: $180,000 in sales.
Next time you think you have the world's greatest business idea, ask yourself: Is it better than making tons of money off actual cow poop? Probably not. The good news, though, is that the stupidity of Americans had another payoff. Profits went to Heifer International, a charity that aims to end poverty and hunger by providing livestock to developing communities.
4. The fatal Myspace mastermind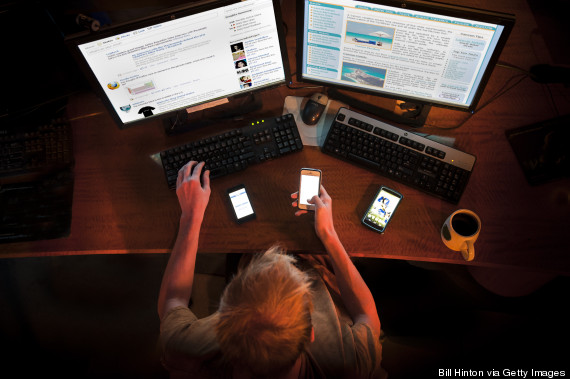 While the prime demographic of the pre-Facebook social network, MySpace, seemed to be angsty teenagers, that didn't stop 40-something Missouri woman Lori Drew from creating an account. However, it wasn't for herself. Instead, she filled out a profile for a teenage boy named Josh Evans -- who didn't exist.
Using Evans' persona, Drew befriended her own daughter Sarah's 'nemesis,' Megan Meier, a 13-year-old girl with a history of depression and self-destructive impulses. Drew, who knew the Meier family well, was aware of the girl's insecurities yet proceeded to carry out an online relationship with her, as Evans, for several weeks.
According to reports and court files, the relationship got ugly. Drew sent Meier an email that read, "The world would be a better place without you." Meier replied, "You're the kind of boy a girl would kill herself over."
She committed suicide later that day.
In America's first cyber bullying verdict, Drew was convicted of three misdemeanor charges of computer fraud for her involvement in creating the phony account. She didn't get any jail time, but she did receive a tiny taste of her own medicine: Online ridicule from those who disapproved of the lax sentence.
5. For richer or poorer (but mostly poorer)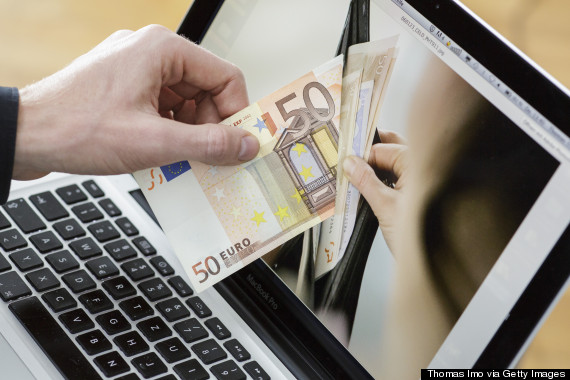 Manti Te'o's catfishing experience was emotionally devastating and humiliating for the football star. But on the bright side, he got to keep his fame and fortune.
Unfortunately, the same can't be said for an Illinois man who was scammed out of $200,000 by a woman he'd met online.
In 2011, the 48-year-old man, whose identity remains confidential, thought he was in a two-and-a-half year, long-distance relationship with a girlfriend he'd met online. Thinking he was supporting his partner, he wired her money to bank accounts in Oregon, Nigeria, Malaysia and England. At first, he believed he was helping her pay for doctor bills, then pitched in for other situations.
The only problem? She wasn't real. The man called police for assistance after finding out his "girlfriend" had been kidnapped in London. Authorities discovered that the ID he'd provided for her was a fraud after a quick online search.
That's your not-so-subtle reminder to always do a quick Google search on your Tinder dates!
6. The other Craigslist killer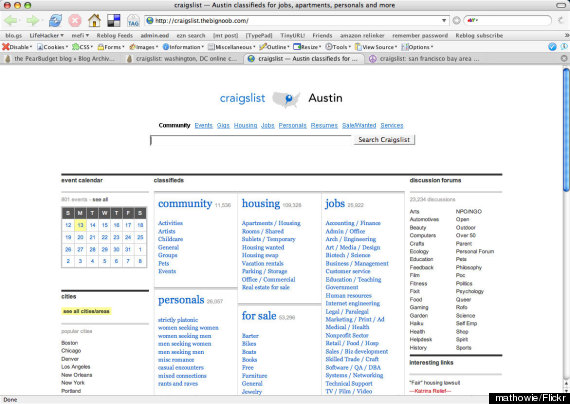 50 Shades of Grey really opened the public's eye to the lure of 'rough' whoopee. But when longtime WABC reporter George Weber sought a partner for kinky sex acts on Craigslist in 2011, his S&M fantasies turned fatal.
Weber's Craigslist ad for a sexual comrade was answered by 16-year-old John Katehis. The pair agreed on $60 for the exchange, according to police. They drank vodka and did cocaine at Weber's apartment in Brooklyn before things turned violent -- but not in the way Weber intended.
Katehis reportedly stabbed Weber at least 50 times and bound him at the ankles with duct tape. He then swapped his own bloody clothes for fresh garments of Weber's, and left his victim for dead.
A train conductor reported Katehis' bloody hand to the cops, but it wasn't until police found Weber's body the following Sunday that authorities made the connection. Once in custody, Katehis admitted to the killing. He was convicted of second-degree murder after a retrial in 2011.
Had Weber seen Katehis' MySpace page prior to meeting -- filled with pictures of knives and the warning, "If you disrespect me then I will f-----g break your neck" -- he may have rethought his decision to welcome the teenager into his home.
In the online world, you never really know who you're dealing with. Watch Web of Lies to witness deadly true stories of online deception. The new season premieres Wednesday, January 14 at 10/9c, only on Investigation Discovery. You can watch the full episode of 'Casual Encounters' -- the story of George Weber and John Ketehis -- online at InvestigationDiscovery.com/FullEpisodes.
Related