Nothing beats the smell of fresh, hot croissants first thing in the morning -- except for when that same beautiful aroma is what actually wakes you up in the morning, as opposed to the blaring sound of a digital alarm clock.
You might think such an experience could only come from living above a bakery in France -- and that may have been true before. But today, in our wonderful world of totally unnecessary but endlessly awesome inventions, a French teen has set out to make this joy available to everyone.
SensorWake is a startup with plans to launch a new kind of alarm clock that wakes you up with aromas rather than sound. Options for the aroma include bacon, orange juice, hot croissants, and even money. The clock's inventor, 18-year-old Guillaume Rolland, believes that rising to smells rather than sound is a more pleasant, progressive way to be woken from sleep -- and that this nicer experience will help people have a better day. It's a lofty goal, but one that hot croissants can handle. The alarm clock works with scent-producing pods, naturally, so every day you can choose your waking smell. Best of all, the pods will be recyclable (lesson learned from the Keurig creator's biggest regret).
The alarm clocks are estimated to cost around $119 when the first shipments are made, which the company says on Kickstarter should happen around November. Each clock will come equipped with a couple of pods to get users started.
Related
Before You Go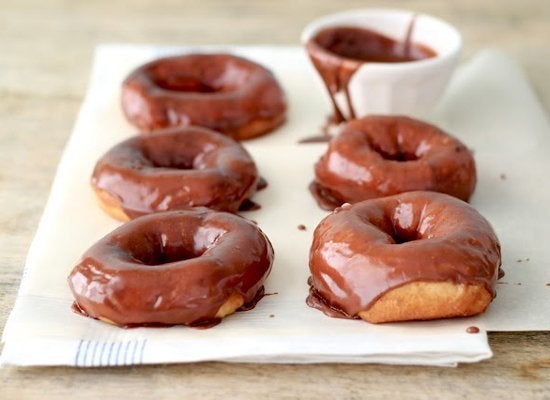 Homemade Doughnuts