 HONOLULU -- Sen. Brian Schatz's (D-Hawaii) latest reports with the Federal Election Commission show he's using his considerable cash advantage to keep him in front of voters while driving even more money to his campaign bank account.
The senator, who's locked in a tight primary race with U.S. Rep. Colleen Hanabusa (D-Hawaii), is spending his cash on media, polling, fundraisers and political consulting, among other campaign essentials.
Hanabusa, on the other hand, appears to have tapered off in the last quarter. While Schatz has spent $601,324 from Jan. 1 to March 31, Hanabusa only paid out $242,819 from her campaign coffers.
In fact, it appears she has scaled back on many of the kinds of expenses she incurred earlier in the campaign, such as polling and fundraising consultants.
Hanabusa spokesman Peter Boylan dismissed the notion that a slowdown in spending could be a sign that Hanabusa's campaign is losing steam.
"We have a plan to win that focuses on listening to the people of Hawaii and sharing Colleen's superior record of leadership and legislative experience," Boylan said in an email. "We have the resources we need to successfully execute our strategy."
Schatz's campaign spokesman Clay Schroers declined to comment for this story.
In the three-month period, Schatz's campaign spent just over $100,000 with the Mellman Group, of Washington, D.C., for polling services. The campaign has only released the results of one survey in February that found the senator leading Hanabusa by 4 percentage points.
The campaign is also relying on Honolulu firm Reiken & Associates for political strategy advice as well as Democratic fundraising consultant Lori LaFave, whose D.C.-based firm also represents U.S. Sens. Dick Durbin, Al Franken and Angus King.
The senator's campaign is continuing to spend thousands of dollars on catering and other entertainment associated with fundraisers, including nearly $5,000 on tickets, food and drinks for a Washington Nationals game.
(The campaign declined to give Civil Beat more details about the baseball game, but did say the Pittsburgh Pirates beat the home team 5-1.)
Hanabusa, on the other hand, was much more active earlier in her campaign than she was this quarter, records show, spending tens of thousands of dollars on polling, fundraising and political consulting.
But her recent FEC report shows a different story. There is no expenditure for polling or surveys, no money spent on media buys or major advertising. She has yet to run a single campaign ad on television while her opponent is already airing two.
Much of Hanabusa's campaign spending was dedicated to staffing. Her spending reports also only show a handful of expenditures for typical fundraising activities, such as catering for events and travel to neighbor islands or to ramp up support.
Hanabusa paid Creative Design Hawaii more than $22,000 for banners, T-shirts, signs and other campaign promotional materials.
She even bought $1,193 worth of fortune cookies from Hawaii Candy Inc. for a Chinese New Year parade.
Schatz continues to out fund-raise Hanabusa, bringing in twice as much since the election cycle began more than a year ago. In the last period he collected $601,324 while she received $427,860 in donations.
He's also got more money in the bank than Hanabusa — $1.5 million to her $1 million.
Both candidates are collecting contributions from business and labor groups much of it following the committees that they sit on. Hanabusa reports collecting more from defense contractors since she entered the Senate race — she's on the Armed Services Committee — while Schatz is drawing cash from energy and environmental political committees — he's on the Energy and Natural Resources Committee. Both are seeing contributions from Hawaii-related PACs including financial institutions and shipping concerns.
But Schatz maintains the lead in money from political action committees. Overall, he has received $693,686 compared to $256,625.
A noticeable difference is the support Schatz is receiving from his Democratic Senate colleagues. Numerous senators including Patty Murray, Mark Udall and Ron Wyden gave generously to Schatz's campaign in the last fundraising quarter, continuing a pattern that has been going on for months.
Schatz also pulled in $3,000 from Democracy for America, which was formed by former Vermont governor and presidential candidate Howard Dean.
Hanabusa has not received any Senate leadership money, and very little from her House colleagues. Since entering the race, she's received a total of $5,000 — $1,000 each from five House members.
Contact Nick Grube via email at nick@civilbeat.com or follow him on Twitter at @NickGrube.
Before You Go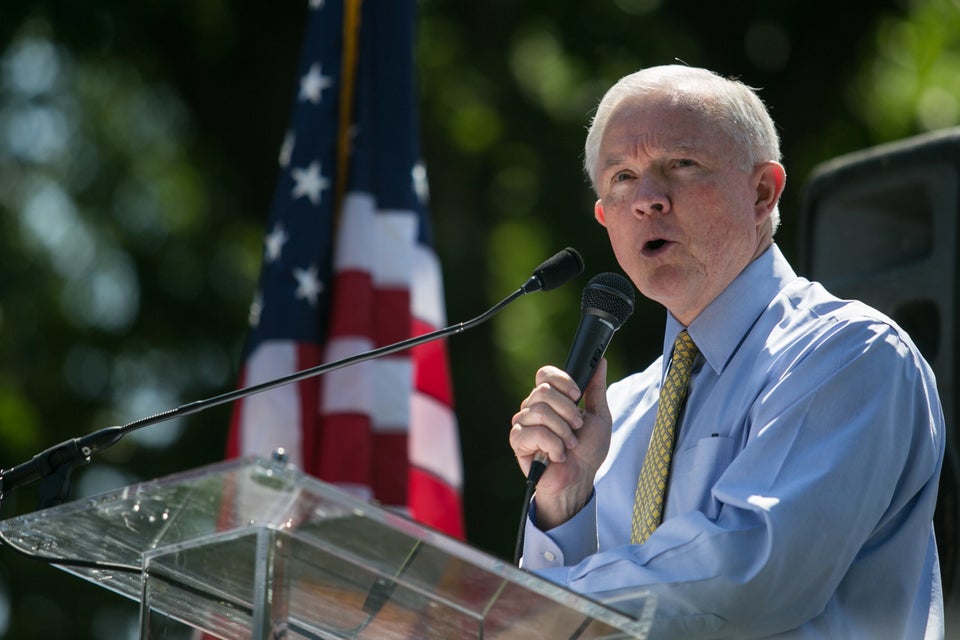 Senate Seats Up For Grabs In 2014