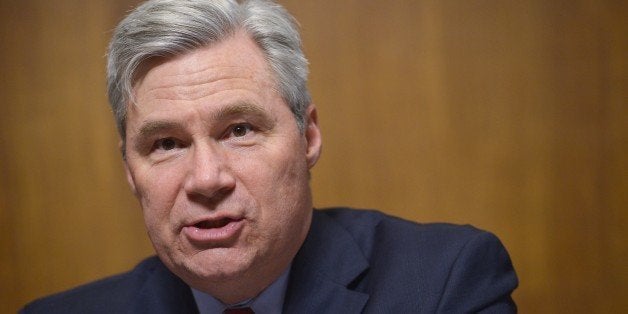 WASHINGTON -- Two Democratic senators on Wednesday delivered the opening pitch for their new plan for addressing climate-warming emissions in what may seem an unlikely place: the American Enterprise Institute.
Sens. Sheldon Whitehouse (D-R.I.) and Brian Schatz (D-Hawaii) released their American Opportunity Carbon Fee Act, which would aim to cut greenhouse gas emissions 40 percent by 2025 through a $45 tax on each metric ton of emissions, to an audience at the conservative think tank. The fee would apply to all companies that mine, extract or import fossil fuels, and to large emitters of greenhouse gases other than carbon dioxide, such as methane. The per-ton fee would rise over time.
The senators argued that their bill should appeal to conservative audiences because it creates a market solution that corrects for the fact that companies currently pay nothing for the environmental and health costs for greenhouse gas emissions.
"This is an area that does demand conservative solutions. We've developed a market solution to one of the biggest challenges of our time," said Schatz. "There is nothing conservative about ignoring the collective knowledge of the scientific establishment."
The bill would use the estimated $2 trillion in carbon fees collected in first 10 years to reduce the corporate income tax rate and to offer workers a $500 tax credit to offset the payroll tax, an amount that would adjust according to inflation. Seniors, veterans, and people who cannot work due to disability also would get a $500 credit. The senators said the credits would help offset any increased energy costs due to the new carbon fee.
"The basic idea is simple," Whitehouse told the AEI crowd. "You levy a price on a thing you don't want -- carbon pollution -- and you use the revenue to help with things you do want."
The said they hope their bill can win support from conservatives -- if not in Congress, at least in the think-tank world.
"Sheldon and I have no desire for this to be a Democrats-only issue," Schatz added, noting that they could have introduced it in front of an environmental group, but chose AEI instead.
Audience response was mixed. Among conservative think tanks like R Street, which favors a carbon tax as an alternative to strict government regulations on carbon pollution, there was suspicion that the Democrats aren't serious about working across the aisle, citing their efforts to force Republicans to vote on climate science.
Others in attendance raised questions about whether there should be a conservative response to climate change, if they don't think it's a problem in the first place. During a panel discussion after the senators' appearance, AEI scholar Benjamin Zycher argued that carbon dioxide is "not a pollutant, " because "some concentration of carbon dioxide is needed for life," and "anthropogenic warming might be a huge benefit."
Jerry Taylor, of the libertarian think-tank Niskanen Center, on the other hand, made the case that addressing climate change is "a worthy cause for conservative and libertarians to embrace," a case where there is a government role in preventing " risk to life, liberty and property." While he acknowledged proposed solutions may not stop rising temperatures -- another challenge raised by audience members -- "given what we know about the risks posed by climate change, we must try," said Taylor.

Whitehouse and Schatz are looking for allies who agree with Taylor. "We have an important policy question to get right," said Whitehouse. They hope their bill will help "eliminate conservative objection," he said "and simply addresses the underlying problem that needs to be solved."
Before You Go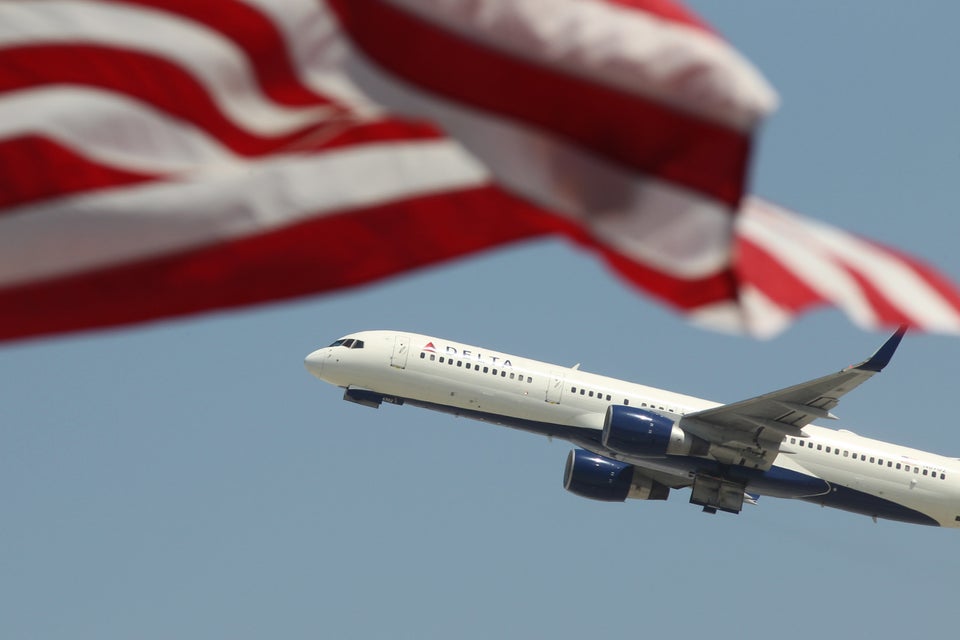 15 Ways You Contribute To Climate Change