The "Bowling Green massacre," as Conway described it to MSNBC's Chris Matthews, didn't happen. She was referring to a 2011 incident in which federal authorities arrested two Iraqi refugees in Bowling Green, Kentucky, who were trying to send money and weapons to the al Qaeda terror group. They were ultimately convicted of "providing material support to terrorists" and are currently serving lengthy prison sentences.
An attack on the homeland was not part of their mission, according to authorities, but the foiled plot set off alarm bells and led former President Barack Obama to review and tighten the screening process for refugees coming from Iraq. No refugee from Iraq or any other country targeted in Trump's ban has ever refugee-terrorism-trnd/"}}">carried out a fatal U.S. terror attack.
Although Conway later claimed her inaccurate use of the word "massacre" was an "honest mistake" ― again, because there was no massacre ― it fits a broader pattern of the Trump administration magnifying the terror threat Muslims pose to defend policies critics have attacked as discriminatory.
This approach is likely only to alienate Muslims in the U.S. and abroad and complicate the fight against extremism, say security experts. But it's also highly inconsistent: After all, nobody has ever pointed to the Schenectady Death Ray Doomsday to suggest the federal government needs to crack down more aggressively on terrorism by targeting a specific group of people.
The Schenectady Death Ray Doomsday, like the Bowling Green Massacre, never happened. But between 2012 and 2013, Eric Feight and Glendon Scott Crawford pursued a plot to construct a "radiation-emitting death ray" that could be mounted into a van and activated outside mosques and other Islamic institutions in cities including Schenectady and Albany, New York. Prosecutors said their potential targets also included New York Gov. Andrew Cuomo (D) and even then-President Barack Obama himself.
The men's plan, according to the legal complaint, was for Crawford to find part-time work in a metal shop where he would have access to X-ray tubes containing radioactive materials. They were able to finish constructing the device, which included a functioning remote triggering system, according to authorities. But they never obtained the materials they actually needed to fully weaponize it.
Both Feight and Crawford are white. Crawford was a member of the Ku Klux Klan who had referred to Muslims as "medical waste" in discussions with undercover agents. Authorities arrested the men in 2013. Feight pleaded guilty in 2014 and was later sentenced to more than 8 years in prison. Crawford was convicted by a jury in 2015 and is currently serving a 30-year sentence for trying to produce a weapon of mass destruction.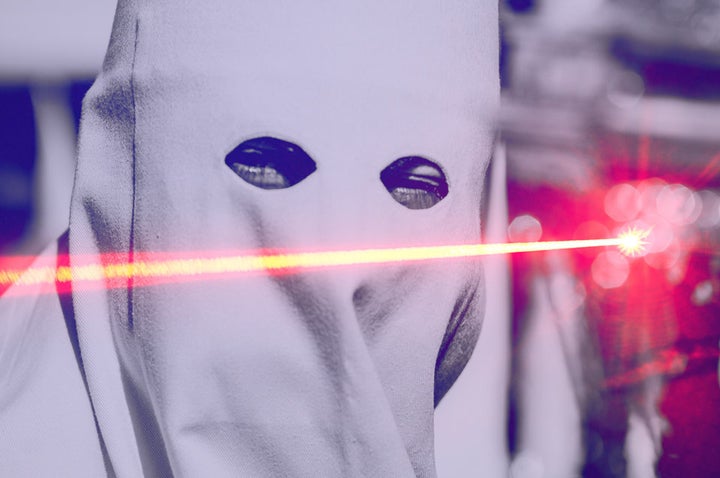 Their plot, like the one disrupted in Bowling Green, speaks to the ever-present ― though often exaggerated ― threat of radicalism. But it also reminds us that no one religion, race or creed holds a monopoly on terror.
"This case shows both the dangers we face from extremist views, and our resolve to stop those who plan to act on those views," said U.S. Attorney Richard S. Hartunian, who prosecuted the case against Crawford. "Crawford planned to kill Muslims on account of their religion and other people whose political and social beliefs he disagreed with, including government officials."
Just two weeks into his presidency, however, Trump has taken a much narrower view of extremism ― one that conveniently fits with his inner circle's view that Muslims are incompatible with American life. In a tweet on Friday, he cited a recent knife attack by a "radical Islamic terrorist" in Paris as evidence the U.S. needs to "GET SMART." The attack left one French soldier injured.
Meanwhile, he has yet to comment on an attack on a mosque in Quebec earlier this week that killed six worshipers. The gunman has been described as a white nationalist with far-right views, and even an admirer of Trump's.
To this, we say: Never forget the Schenectady Death Ray Doomsday.
Sign up for the HuffPost Must Reads newsletter. Each Sunday, we will bring you the best original reporting, long form writing and breaking news from The Huffington Post and around the web, plus behind-the-scenes looks at how it's all made. Click here to sign up!
Calling all HuffPost superfans!
Sign up for membership to become a founding member and help shape HuffPost's next chapter