Oskar Schindler entered history when he saved approximately 1,200 Jews from concentration camps during World War II, as memorably recounted in Steven Spielberg's 1993 film. After moving to Poland and initially profiting from the forced labor of Jews, he then established his own factory in Krakow, where he protected his Jewish employees from deportation by falsifying the employee registers, changing workers' age, and inventing job descriptions related to the war effort. Later, he opened a weapons factory in the Czech city of Brnenec, bringing 800 men from the Gross-Rosen concentration camp and 300 women from Auschwitz to work there, thereby saving them from certain death.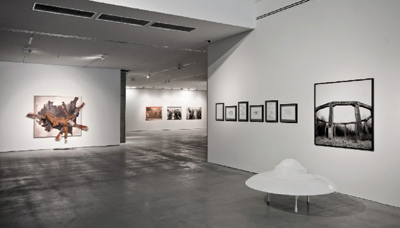 Works by Tadeusz Kantor, Zbigniew Libera and Hubert Czerepok on view at MOCAK. / Courtesy MOCAK
Now Schindler's Krakow factory is taking on a new mission. Through the initiative of mayor Jacek Majchrowski, it has become a contemporary art museum. The city bought the factory in 2004, and the Museum of Contemporary Art in Krakow (MOCAK) opened its doors last month. Financed by the Polish ministry of culture and the European Union, the museum cost €25 million ($36 million) and has over 100,000 square feet of exhibition space. Italian architects Claudio Nardi and Leonardo Maria Proli designed a new building for the museum complex and converted six existing structures, retaining an industrial aura through the use of concrete and glass.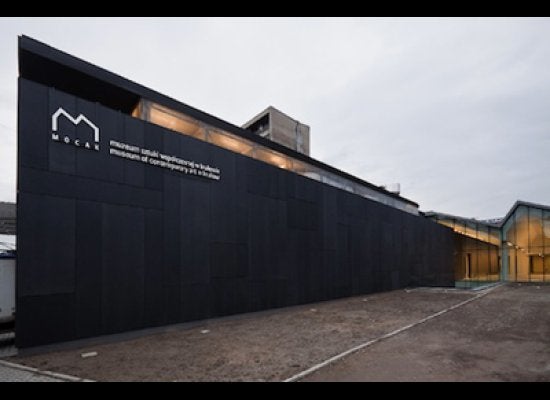 MOAC Schindler's Factory
The museum's director, Maria Anna Potocka, is the former director of Krakow's Bunkier Sztuki gallery. Its permanent collection is still small, but it is also mounting temporary exhibitions such as "History in Art" and will premiere a film called "Wilhelm Brasse -- Photographer 3444" in the fall, which tells the story of Brasse, the chief photographer at Auschwitz, where he was also a prisoner. Brasse survived and managed to recover some 39,000 photographs that he took at the camp.
Yet another possible museum project is in the works for Schindler's factory in Brnenec in the Czech Republic. The Blue Fields company, which took the factory over from a bankrupt textile manufacturer, would like to turn it into a museum about Schindler and his workers. According to Czechposition.com, Brnenec mayor Blahoslav Kaspar said that the city is behind the idea but is too much in debt to offer financial support.
Popular in the Community