 New York's attorney general on Monday became the latest public official to pressure smartphone manufacturers to combat thefts, saying the rising number of phone robberies nationwide calls into question the companies' public commitments to protecting their customers.
In an emailed statement on Monday, Eric Schneiderman said he sent letters Friday to executives at Apple, Google, Microsoft and Samsung, inviting them to work with his office to identify solutions to reduce the incentive for phone theft.
Schneiderman also asked the companies to provide information on their pledges to protect customers' safety, adding that it is his responsibility to enforce a New York state law that prohibits deceptive trade practices. In addition, Schneiderman asked the companies for information about whether they have seen "any financial benefit" as a result of customers purchasing replacements for stolen devices.
"Cracking down on violent and dangerous cell phone thefts is important for New Yorkers," the attorney general said in a statement. "The companies that dominate this industry have a responsibility to their customers to fulfill their promises to ensure safety and security. This is a multi-billion dollar industry that produces some of the most popular and technologically advanced consumer electronic products in the world. Surely we can work together to find solutions that lead to a reduction in violent street crime targeting consumers."
A Huffington Post series has detailed the massive global underground market for stolen iPhones, connecting a wave of violent street crime across the country to buyers as far away as Hong Kong and Rio de Janeiro.
"I am concerned, however, that Apple may have failed to live up to these representations ... without providing safeguards that would truly deter theft and thereby protect the safety of your consumers," he wrote.
In a letter to Google Chairman Eric Schmidt, Schneiderman said the website of Motorola Mobility, which Google bought in 2011, asserts a unique serial number on every phone -- known as an IMEI number -- "helps to prevent the phone's access to the network, making it unusable."
"Foreign trafficking of stolen devices has proliferated, and an abundance of domestic black market resellers, including right here in New York, means as a practical matter that phones do not, contrary to your website's assertion, become unusable," Schneiderman wrote.
In response to Schneiderman's letter, a Google spokeswoman said in a statement: "We encourage smartphone users to lock their device with a PIN or pattern and set their device to automatically lock when not in use."
Representatives of Apple, Samsung and Microsoft could not immediately be reached for comment.
Schneiderman is not the first public official to call on smartphone makers to combat theft. Last month, San Francisco District Attorney George Gascon told The Huffington Post that he pressed an Apple representative to embed a "kill switch" into iPhones that would render devices useless after they are stolen and diminish the product's value on the black market. But Gascon described the meeting with Apple as "very underwhelming."
About 40 percent of thefts in major American cities now involve cell phones, according to the Federal Communications Commission, which collects statistics from police departments. Nearly 10 percent of people in the United States have had their phone stolen, according to a survey earlier this year by the mobile-security firm Lookout, which is advising Schneiderman' office on the issue.
The thefts have become increasingly violent. Last year, 26-year-old Hwangbum Yang and 23-year-old Megan Boken were shot and killed during separate iPhone-related robberies in New York City and St. Louis, police say.
Last year, the four major wireless providers -- AT&T, Verizon Wireless, Sprint and T-Mobile -- agreed to begin sharing a list of serial numbers linked to stolen phones. Once the policy goes into effect by the end of this year, a phone reported stolen will no longer work on any major U.S. wireless network, the carriers said.
But many have questioned the effectiveness of the stolen phone blacklist. Thieves can get around the database, for example, by trafficking stolen phones overseas -- where foreign wireless carriers don't participate and where stolen phones can fetch as much as $1,000, experts say.
Kevin Mahaffey, co-founder of Lookout, said there was no "silver bullet" to stopping phone thefts, but said users should lock their phones with passwords and be more careful when holding out their phones on public transit.
Mahaffey said it was possible to "brick" stolen phones so they can't be used anywhere in the world, but it would require new technology that doesn't currently exist. Public pressure could spur phone makers to create such technology, he said.
"In this competitive marketplace, what causes manufacturers to move is demand by users and businesses," he said. "If we keep seeing a rise of phone thefts, I expect users and businesses will prefer phones that are more resistant to theft."
Related
Before You Go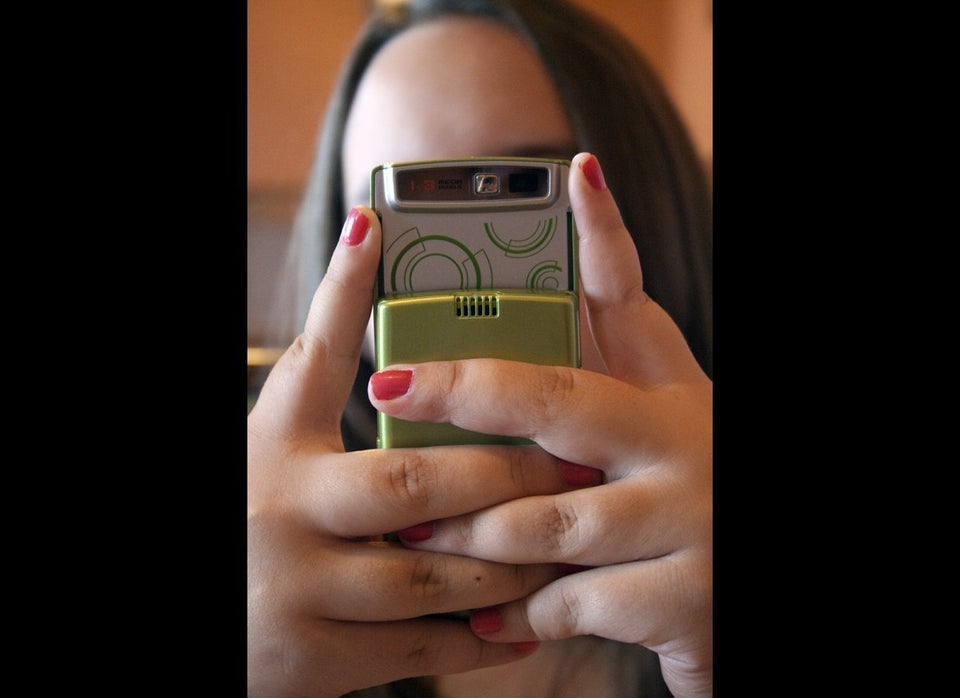 What To Do If You've Lost Your Phone
Popular in the Community