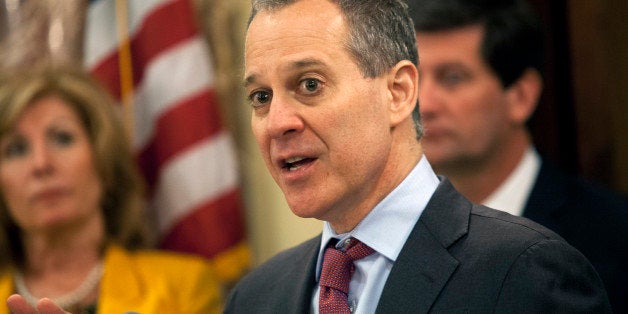 NEW YORK -- New York Attorney General Eric Schneiderman is raising questions about whether wireless carriers are blocking new technology that could reduce phone thefts because of their financial ties to an insurance company, The Huffington Post has learned.
Schneiderman sent letters Tuesday to top executives of AT&T, Verizon Wireless, T-Mobile, Sprint and US Cellular seeking information about their recent decision to prevent Samsung from featuring a "kill switch" in carrier-approved smartphones. A remote kill switch could disable a stolen phone, rendering it worthless to thieves looking to sell it on the black market.
Schneiderman's letters add to growing accusations that profit motives are slowing progress on public safety as the nation contends with an epidemic of smartphone-related crime. About 40 percent of robberies in major U.S. cities now involve mobile devices.
Some analysts have suggested that smartphone manufacturers like Apple and Samsung have resisted changes to their products that would deter thieves because they profit when crime victims replace stolen devices.
Schneiderman now is looking into whether the nation's phone companies are rejecting a potential solution to rising -- and often-violent -- street crime because it will undercut their sales of phone insurance.
"If carriers are colluding to prevent theft-deterrent features from being pre-installed on devices as means to sell more insurance products, they are doing so at the expense of public safety and putting their customers in danger," Schneiderman said in a statement.
In his letters, Schneiderman warned that "further scrutiny may be required" to see whether the "close business ties" between wireless carriers and Asurion, which provides cell phone insurance through the carriers, affected the carriers' rejection of a new kill switch feature.
Schneiderman requested that each phone company provide a "business rationale" for why they accepted Apple's new anti-theft feature, known as Activation Lock, while rejecting a similar feature in Samsung phones. He noted that the phone companies "reached exactly the same competitive decision at about the same time," which "raises real questions about the independence" of their decisions.
The carriers have until the end of the year to reply. Depending on their responses, the attorney general could launch a formal investigation into whether phone companies violated antitrust laws, according to Schneiderman's office.
Phone insurance has become big business. Phone insurance plans typically cost $7 to $11 per month, and require consumers to pay deductibles as high as $200 for a replacement phone.
Asurion, based in Nashville, Tenn., is the dominant player in the field and pays wireless carriers for each insurance policy they sell. The privately held company earned an estimated $98 million in profit in 2010, according to Bloomberg Businessweek.
Schneiderman and San Francisco District Attorney George Gascon have demanded that manufacturers create new smartphone technology to make the devices less attractive to thieves. In response, Apple and Samsung introduced new features this summer that they said would render stolen devices useless.
Michael Altschul, senior vice president and general counsel for CTIA, the industry group that represents wireless carriers, said "any assertion that CTIA and its member companies have done anything other than move as quickly as possible ... to remove the aftermarket for stolen phones is false."
Altschul cited a new database of phone serial numbers being shared among carriers as an example of how the industry was preventing stolen phones from being reactivated in the U.S. Altschul said a kill switch was not a solution to smartphone crime because the technology could be vulnerable to hackers.
"Our members are continuing to explore and offer new technologies to address these crimes while not inadvertently creating a 'trap door' that hackers and cybercriminals could exploit," Altschul said in a statement.
A Verizon Wireless spokesman told HuffPost the carrier supports a free kill switch application for smartphones, "however, no manufacturer has yet made one available to us."
"Once a manufacturer provides us an Android 'kill switch' that is free to consumers, we will work to provide it to our customers," the spokesman said.
On its website, Asurion says it works with carriers "to provide the most comprehensive protection plans at a low monthly cost." The company did not respond to a request for comment.
Related
Before You Go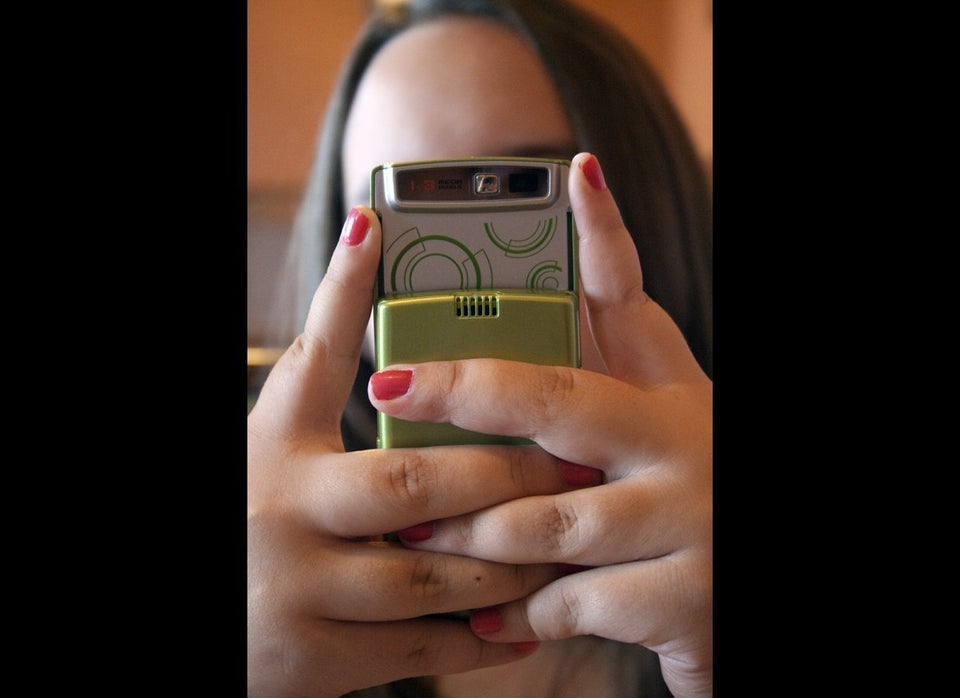 What To Do If You've Lost Your Phone
Popular in the Community