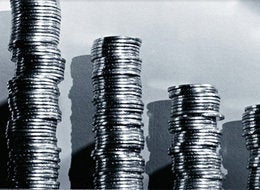 Yesterday in audit committee we heard the results of the recent audit of CollegeInvest and there are findings we should all be concerned about:
The Early Achievers Scholarship Trust Fund should have been disbursing 5% of fund's value in scholarships or3.8 million in scholarships. The fund actually disbursed only91,000 to 76 students, or 0.1%.
CollegeInvest has spent almost10 in administrative costs for every1 that has been disbursed in scholarships.
The Trust fund investments averaged -4.8% annually which was below its peers at -1.3%.
The Service and Opportunity Scholarship failed to give out 330 out of 565 Service Scholarships and Opportunity Scholarships (58% of available scholarships not given out).
CollegeInvest failed to give out 860,000 of 1.8 million available in scholarship funds under the Service/Opportunity Scholarship.
The loan forgiveness program for nursing teachers has only served 11 participants since 2007 and CollegeInvest is requiring that it be one of their loans to participate.
Administrative expenses are high and the program has 37 FTE. The proportion of FTE to students served is pretty seriously out of whack.
Review of 40 sample administrative expenses revealed 7 that were questionable (18%) either due to donations which are prohibited in the state constitution, due to meals not documented with an official function, payment for family members, insufficient document, prohibited spending for contract lobbyist, or lack of cost allocation and conflict of interest.
The Auditor found inadequate documentation for approvals or authorizations for 53% of the expenses reviewed.
The Board of CollegeInvest approved a10,000 "sponsorship" or donation of funds to a non-profit who is headed by a member of the CollegeInvest Board.
The Board also chose to invest 60% of its portfolio into itself in the form of student loans. This is not typical for other state portfolios.
Folks the funding for these programs comes in no small part from the profit they are making on student loans. Failure to provide the required scholarships means not only are students paying for it in the terms of their student loans, but they are paying for it again in the form of lost scholarship opportunities.
CollegeInvest is an "enterprise" within the Colorado Department of Education that was created to increase access to higher education by (1) issuing bonds (to go for originating / purchasing student loans); (2) administer state's "529" college savings plans; and (3) administer various scholarship and loan forgiveness programs.
To read the full audit and the recommendations go to:
Calling all HuffPost superfans!
Sign up for membership to become a founding member and help shape HuffPost's next chapter