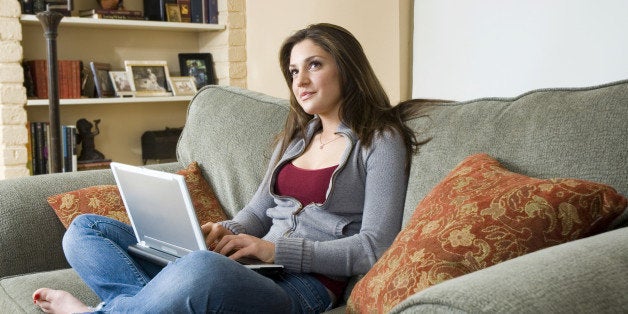 It's a busy time of year, especially with all the campus visits, college research and endless applications. Along with researching, choosing and applying to colleges comes the same process for scholarships. Scholarships are a great way to receive money to put toward your tuition because there are thousands out there from all sorts of companies and communities, and, best of all, they don't need to be repaid!
Though some scholarship due dates have already come and gone, there are still some left to apply for! Here are a few scholarships to consider applying for now:
1. Cappex #1 Fan Scholarship
Deadline: December 31, 2013
Cappex.com, a program that helps high school students gather information about colleges and scholarships, is looking for their website's "#1 fan," who will receive $1,000. Cappex.com will look at applicants' online profiles and choose a winner based on extracurricular involvement, leadership and volunteer activities.
2. CollegeWeekLive Monthly Scholarship
Deadline: The last day of each month
CollegeWeekLive is a free online college fair that features several hundred colleges worldwide. Their goal is to connect students, parents and counselors with colleges and universities and encourage students to interact with and apply to universities. That's why they're offering a $1,000 scholarship to students on a monthly basis. All you need to do is log in to CollegeWeekLive and visit three colleges' "booths" on the site. CollegeWeekLive will choose one potential winner around the 10th day of the next month and notify him or her by email.
3. Profile in Courage Essay Contest
Amount: One winner will receive $10,000 (a $5,000 cash award and $5,000 towards a college savings plan), one second place winner will receive $1,000 and up to five finalists will receive $500.
Deadline: January 6, 2014
If you're a writer, this is the scholarship for you. The Profile in Courage Essay Contest challenges students to write an essay on a U.S. official who has chosen to do what is right rather than what is easy. The essay is expected to be a carefully researched account of a story of how an official risked his or her career to stand up for the needs of the public.
4. ScholarshipPoints December 2013 Scholarship
Deadline: 11:59 EST on December 15, 2013
ScholarshipPoints gives a student $10,000 every three months, and all you have to do is be a registered member of the website! Your chance of receiving the award is increased when you take surveys, read blogs and basically just participate on ScholarshipPoints.com. The winner will be chosen and announced on December 16th.
5. College Prowler's "No Essay" Scholarship
Deadline: 11 p.m. EST on the last day of each month
If you don't consider yourself a writer, think about applying for this scholarship. College Prowler, a site that provides college reviews written by current students, is giving randomly selected students $2,000 - and all that's required is registering for a free account on their website. The scholarship is open to all students who plan on enrolling in school within 12 months.
Correction: This article has been updated to reflect that ScholarshipPoints gives a student a $10,000 scholarship every three months, not every month.
BEFORE YOU GO
PHOTO GALLERY
20 Things Not To Worry About Before You Turn 20