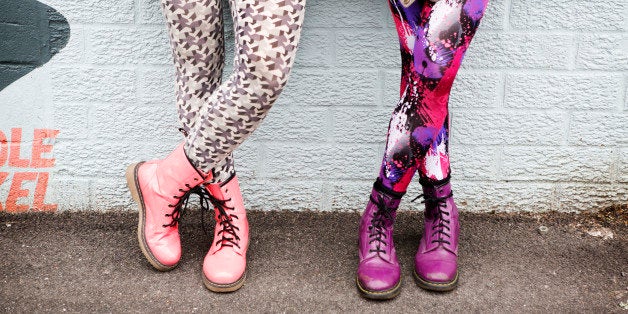 Parents at a Chicago-area middle school are speaking out against a purported ban on leggings and tight yoga pants arguing the dress code policy unfairly punishes girls.
After several female students complained they were told they weren't allowed to wear leggings and tight yoga pants to school, Haven Middle School parents Juliet and Kevin Bond sent a letter on March 11 to the school's principal, Kathy Roberson, arguing the policy is inconsistently enforced and "contribute[s] to rape culture."
"This policy clearly shifts the blame for boy's behavior or lack of academic concentration, directly onto the girls," the letter read.
A Haven Middle School advisory team will meet next Tuesday to review the dress code, according to Roberson's letter.
"Boys need to be taught to respect women no matter what they're wearing, and that's a big deal," Jerelyn Kruljac, another Kenilworth parent, told the station.