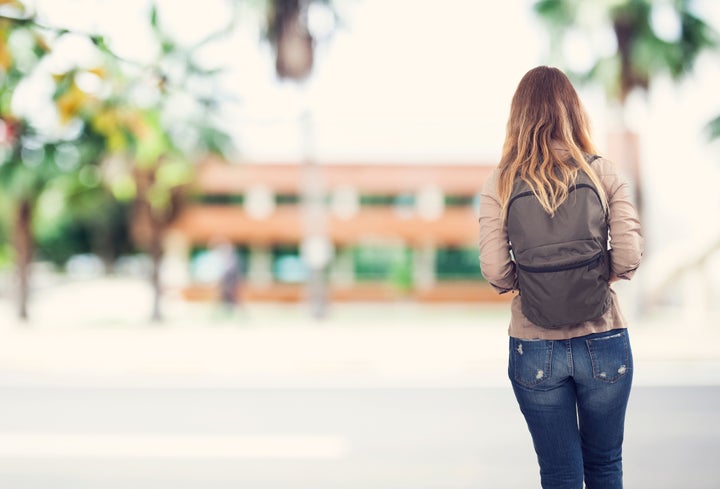 With the days get shorter and schedules getting fuller, August isn't just about mourning the end of another summer; it's also the time to prep for a new school year. For some teens, another year of homeroom and homework can feel intimidating. Add in academic stress, athletic competition, social pressures and teenage insecurity and it can be completely overwhelming.
For teens who suffer from anxiety, depression or other mental disorders, the "back-to-school" period can be especially troubling. For many, the fear of the unknown – like a new teacher, new school or new schedule – can cause or exacerbate feelings of anxiety, while those who suffer from depression might feel hopeless about succeeding academically or socially throughout another school year. Plus, teens today have much more to deal with than many parents (and even teachers and counselors) appreciate. From social bullying to gender confusion to drug and alcohol abuse, there's often more to the upcoming school year than meets the eye.
If you're a teen – or someone who loves a teen – it's important to know that you have the power to combat these feelings of anxiety and depression. These simple tactics can help you or someone you love tackle the year ahead.
Like any new activity, a new school year is always easier when you're prepared for it. Get your class schedule in advance so you know exactly what to expect that first day. Make sure you're prepped with all the supplies you'll need. If you'll be attending a new school, sign up for orientation or take a tour of the facilities in advance of the first week, getting acquainted with where your classrooms, restrooms and locker are located.
For many with depression – teens and adults alike – mornings can be tough. And the idea of getting up early and tackling a new day at school can feel overwhelming. I recently read an Everyday Health article that spoke to the power of a morning routine in combatting depression. Setting a morning schedule that includes basic self-care like exercise or stretching, meditation or reflection, a healthy breakfast and social interaction with family and loved ones, can make a new day (or new school year) seem a bit less intimidating. Of course, the same idea goes for after-school routines, homework regimes and extracurricular schedules. Planning ahead can make each day feel a bit easier to handle.
Change is never easy, and can often be scary. If you have feelings of fear or anxiety about the upcoming school year, it's important to express them. Speaking with a parent, friend or counselor can be the perfect way to start finding solution or healthy coping mechanisms together. If you're unsure who to talk to, there are many free resources available for you – many of which I've listed at the end of this article.
When you're a teen, fitting in is important. Whether you're a bookworm, jock or social butterfly, it's easy to feel depressed or anxious when you're trying to be something you're not. Find activities, clubs or organizations that truly interest you. Chances are, when you do, you'll find a sense of belonging and comradery that's completely genuine.
It's not abnormal for any teen to feel stressed about an upcoming school year. But if your feelings of anxiety or depression are interfering with your ability to eat, sleep or function on a daily basis, it's time to seek professional help. A parent or counselor can help you find a professional to help you get through the upcoming year. If you need help immediately, you can always contact any of the resources below.
Teenline (This is a crisis hotline for teens to talk to other teens): 800-TLC-TEEN
National Suicide Prevention Lifeline: 800-273-TALK(8255)
Trevor Lifeline (Crisis line for LGBTQ youth): 866-488-7386
Bullying Hotline: 800-273-8255
National Eating Disorder Association: 800-931-2237
National Alcohol and Drug Abuse Hotline: 877-437-8422