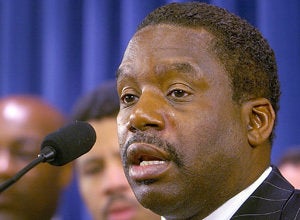 Time's up, the Rev. James Meeks said Thursday.
The three-day boycott is on.
"No more time. The window has expired," Meeks said.
Next Tuesday, the state senator and pastor of Salem Baptist, a South Side megachurch, hopes to bus about 2,000 Chicago Public Schools students to north suburban schools. The students will boycott their first day of school to call attention to school-funding inequities.
As Meeks plowed forward, officials at Winnetka's New Trier High School said they're prepared to welcome the students, who plan to ride 125 buses there and try to enroll.
Related
Popular in the Community