"Start by doing what's necessary; then do what's possible; and suddenly you are doing the impossible." Those words of Francis of Assisi came to mind as schools around the country celebrated National School Breakfast Week this past week.
School breakfast is a great starting point for many schools when it comes to improving the health and wellness of kids. And for good reason. By now the facts are well established that breakfast is considered the most important meal of the day and has far-reaching physical and educational benefits for students. Studies link school breakfast to improved health, concentration, alertness, behavior and academic performance. School breakfast is the epitome of doing what's necessary to set up students for success and simultaneously help fight chronic hunger for millions of children who rely on school meals for vital nutrition.
There are good things to celebrate this National School Breakfast Week, including the gains in school breakfast participation rates over the years and the innovation that has helped spur that participation. According to the Food Research Action Center's latest School Breakfast Scorecard, an average of 13.2 million children ate school breakfast each school day during the 2013-2014 school year, and almost 85 percent of those students were low-income and qualified for free or reduced-priced meals, a record-high for low-income students participating in the School Breakfast Program.
Key to increasing participation have been expanded universal school breakfast and alternative school breakfast programs, like breakfast in the classroom, grab-and-go breakfast and breakfast after the bell, which offer breakfast to kids outside of the traditional cafeteria environment and meet them where they are in the morning. These tactics help to address many obstacles to delivering school breakfast to the kids who need it most, from reducing the stigma associated with eating free breakfast to feeding kids who can't arrive early enough for breakfast in the cafeteria. They may even allow kids to simultaneously eat and do work at the start of the day -- the kid's equivalent of a deskfast.
Something so good for the brain is truly a no-brainer. We know school breakfast works. It's necessary, it's possible and it helps make academic success possible for students. Teachers, principals, food service directors and school nurses who have received grants from us for their school breakfast programs report increased attention, better behavior and fewer visits to the nurse's offices for hunger pains, among other outcomes. Cathy Kantrell, a teacher at George Washington High School in San Francisco told us, "The grab-and-go breakfast opportunity is one of the best successes I've experienced in 38 years of teaching."
Unfortunately, the program remains underutilized, as evidenced by the fact that about half the students eligible for reduced-price or free school lunch are participating in the school breakfast program. The more that is done to expand these programs, through the Community Eligibility Provision and alternative school breakfast, for example, the more likely we can reach the seemingly impossible goal of ensuring all hungry kids eat a nutritious breakfast at the start of the day.
There are many other seemingly impossible goals when it comes to school health, wellness and learning. So while we celebrate accomplishments during National School Breakfast Week, we should also be looking at and helping schools address the bigger picture of school wellness, which includes physical activity, physical education classes, nutrition education, school gardens, school snacks and many other touch points throughout the school day. To achieve these goals, schools must take a serious look at their local school wellness plans and work to update them with community partners. Once a school's plan is in place, it can work with all stakeholders, from staff to parents to students and community groups, to implement it in ways that are unique to its needs.
Healthy eating and daily physical activity for all students is necessary and possible, a concept which brings to mind another famous quote: Where there's a will, there's a way.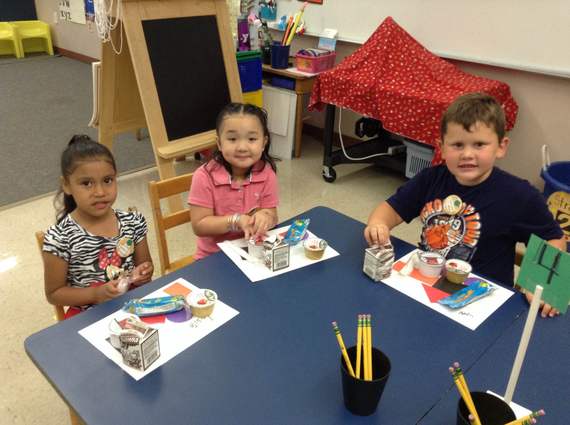 Support HuffPost
The Stakes Have Never Been Higher
Related
Popular in the Community