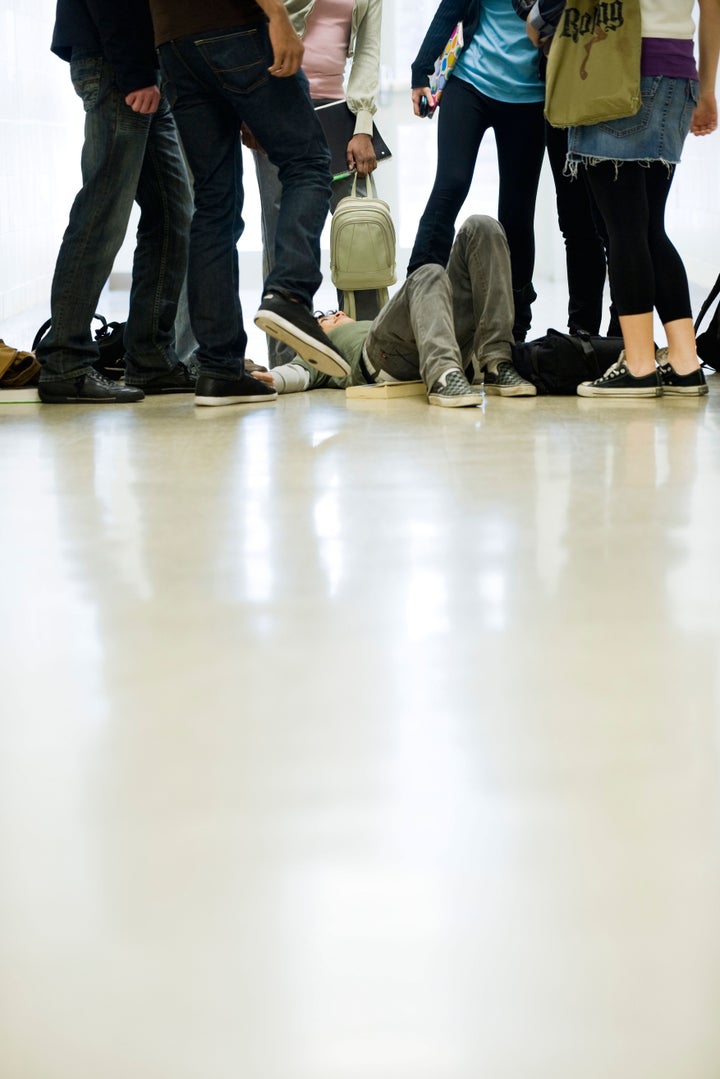 Based on data analyses of information from the School Crime Supplement to the National Crime Victimization Survey administered by the U.S. Department of Justice, the NCES found that there was a drop in the proportion of students reporting criminal victimization at school -- to 4.3 percent of students aged 12-18 in 2005, down from 9.5 percent in 1995. Criminal victimizations can range from "serious violent," like sexual assault, to "theft," like attempted and completed pickpocketing.
In the 2008-2009 school year, about 3.9 percent of students aged 12 to 18 reported being victims of a crime at school, while 2.8 percent said they were victims of theft, 1.4 percent reported violent victimization, and 0.3 percent reported serious violent victimization. More males than females said they had been victimized.
Worse, more students who said they were criminally victimized were also more likely to be targeted electronically -- 19.8 percent of those students reported online bullying, versus 5.5 percent of students who were not criminally victimized.
Overall, 64 percent of students who said they had been victimized were bullied by traditional means at school, and 20 percent said they were bullied by electronic means anywhere.
Research shows that 54 percent of Asian American teenagers said they were bullied in the classroom, compared with 31.3 percent of white students who reported being bullied in school, 38.4 percent for black students and 34.3 percent for Hispanics. The results come from a 2009 survey by the U.S. Justice and Education departments that interviewed 6,500 students aged 12 to 18 cross the country. The numbers come from a report by Agence France-Presse, who acquired preliminary access to the study from an anonymous government researcher.
Even more alarming are the figures for cyber bullying: 62 percent of Asian American students reported being bullied online up to twice a month, compared with 18.1 percent of white students.
Support HuffPost
The Stakes Have Never Been Higher
Related
Popular in the Community