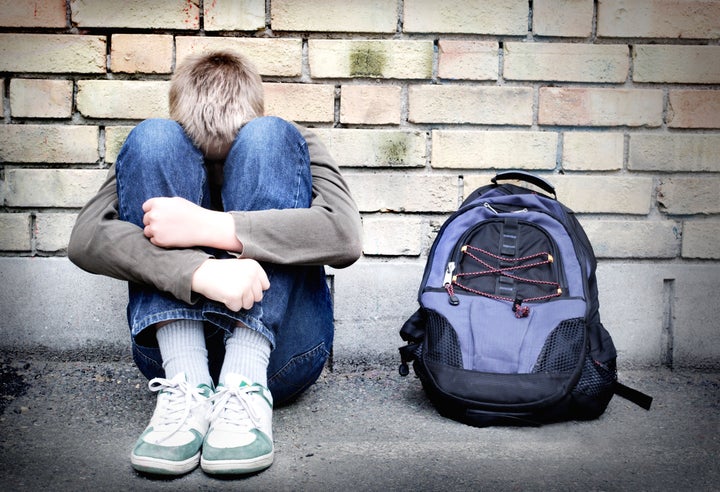 School bullying does not directly cause more students to skip school, but challenges to the underlying social and emotional complexities exist, new research shows.
According to a report released Friday by the Office of Juvenile Justice and Delinquency Prevention, victims of bullying are often, as a result of social and emotional hurdles, distanced from learning, disadvantaged academically and more likely to fall behind in school attendance. Although the researchers did not find a strong direct correlation between victimization and truancy, the study is limited in its quantitative analysis of just 6th graders within a single suburban Denver school district.
"Parents and schools across the country worry about the devastating harm bullying can cause, and we share this concern for our nation's children," OJJDP Acting Administrator Jeff Slowikowski said in a statement Friday. "This new study highlights the impact of bullying and recommends effective anti-bullying strategies that schools can implement to keep students safe."
Among OJJDP's recommended strategies for schools:
Offer mentoring programs
Provide students with opportunities for community service
Address the difficult transition between elementary and middle school (from one single classroom teacher to teams of teachers with periods and class changes in a large school)
Start prevention programs early.
Researchers also surveyed teachers, who suggested fostering a sense of community in school, model caring behavior and teach students to care for their communities. Caveats for these recommendations, however, are evident in school administrators who "sweep bullying under the rug" or in school districts' attempts to address bullying by requiring teachers to teach a prescribed curriculum, which educators consider "ineffective substitutes for much-needed district and administrative support and professional development." According to the report:
"For antibullying programs to provide long-term outcomes -- not simply decrease victim numbers but help victims remain crime free as adults ---researchers must look beyond narrow programs that produce statistically significant numbers, toward broader (and possibly less measurable) efforts that make a difference in the lives of the victims. Likewise, schools must continue to reach out to all bullying victims, using methods catered to the community's specialized needs, not just programs that conform to a measurable standard."
Related
Popular in the Community