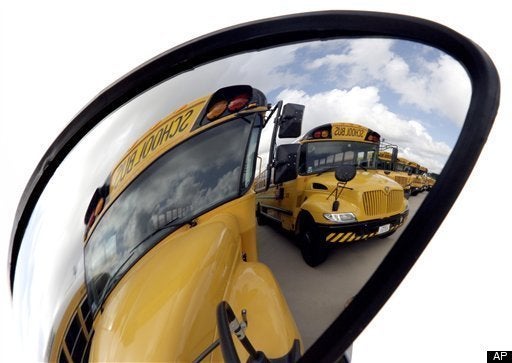 Ever felt the urge to pass that school bus in your way?
You may want to think twice. New cameras being installed on school buses are meant to catch people driving recklessly near the vehicles, while they are loading and unloading their young passengers.
After a tragic accident took the life of a young student in Georgia, one school district turned to the cameras as a way to enforce safety laws near school buses.
Cobb County School District's Michael Warner told USA Today about the incident,
"A bus was stopped, unloading students, and a car behind the bus stopped and a second car behind that car swerved, went around the right side of the bus and ran over a kindergarten girl and killed her."
According to UPI, the cameras collect footage that is reviewed by school district transportation employees -- and passed on to the police to issue tickets to law violators.
The cameras are now being used across the country, including in counties in Maryland, Georgia and Texas.
Related
Popular in the Community