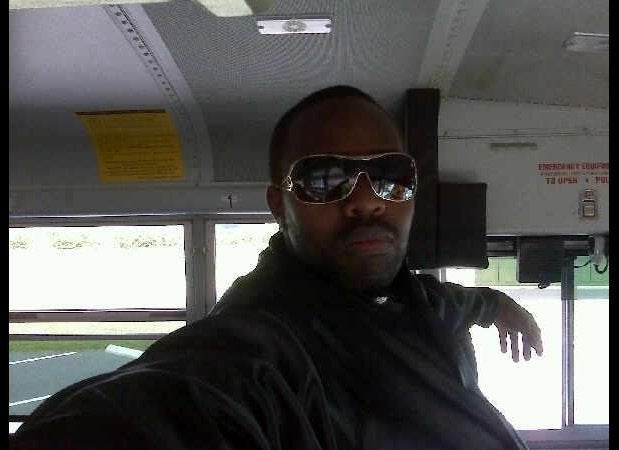 A Florida cop and a school bus monitor were arrested Thursday in connection with a child prostitution ring, Polk County Sheriff's Office said in a statement.
Police arrested 27-year-old school bus attendant Paul Rosoan Aaron for allegedly forcing two young teens into prostitution, at least one of whom he solicited while on the job, according to a sworn affidavit obtained by The Huffington Post.
Both Aaron and his accused partner were arrested Thursday in connection with the ring, which police say Aaron ran out of a Haines City home under the name "Genuine Quality Entertainment."
A second affidavit identifies 25-year-old Haines City police officer Demetrius Lamar Condry as one of Aaron's clients. He, too, is now facing charges.
Condry allegedly frequented the brothel while still in uniform, his police radio buzzing while he received oral sex from the then-15-year-old victim, the teen reported in her statement to investigators. Aaron typically charged between $60 and $100 for similar encounters, though Condry appears to have been given a free pass in exchange for protection from the law.
"It's disappointing," Haines City Police Chief Richard Sloan told HuffPost. "We do great background and go to a lot of trouble to try to hire the best people, but every now and again you still get a bad egg."
The girl told police she "felt like a sex slave" throughout the seven-month ordeal.
A second victim, then 16, said in court documents that Aaron approached her on the school bus after learning she danced in Plant City's Showgirls Gentlemen's Club. The teen said he promised her better work, luring her and the other victim to his house, where he took down their social security numbers and other identifying information and threatened to have them arrested if they tried to leave.
Aaron was arrested and charged with bribery of a law enforcement officer, two counts of procuring for prostitution of a minor and two counts of sex trafficking.
Condry was charged with sexual battery by a law enforcement officer, lewd battery and official misconduct.
"There's no way to predict these things," Sloan said. "I've been in this business 36 years, and I don't recall arresting any other cops for sexual battery."
Popular in the Community