Students in Delta, Colorado-area middle schools and high schools will be provided handouts of atheist and satanic literature on April 1, in a bid to pacify parents outraged after the school district handed out free Gideon Bibles to students in December.
That Gideons-sponsored event violated the separation of church and state, said parents, who demanded they be permitted to furnish nonreligious items as well.
The literature for Friday includes several brochures -- one titled "It's Okay to Not Believe in God!"; one with information on the separation of church and state; and one concerning biblical sex and obscenity that the school district has censored with stickers.
"The Satanic Children's Big Book of Activities," a coloring book authored by The Satanic Temple, will also be available.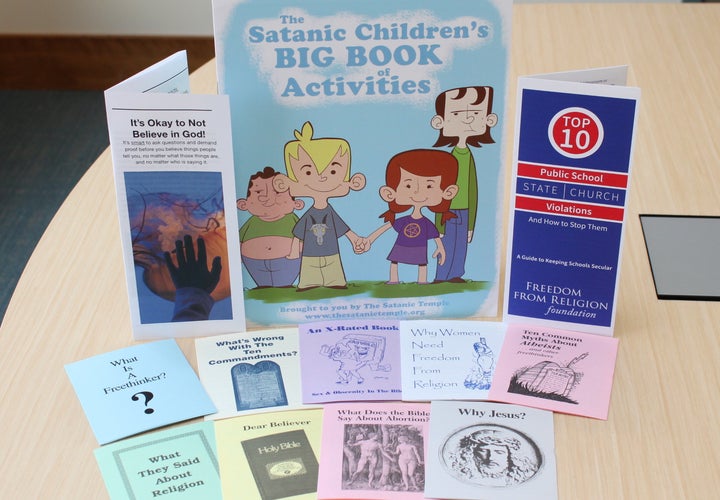 The literature comes courtesy of the Freedom From Religion Foundation and The Satanic Temple, which were alerted to the school district's Bible distribution by the Western Colorado Atheists and Freethinkers last December.
WCAF initially protested the Bible event directly to the Delta County School District but, per the group's blog, was repeatedly stonewalled by various district officials and ultimately told the distribution of Bibles on school property during school hours didn't violate school policy.
"We do not think schools should be a battleground for religious ideas."
WCAF then asked for help from FFRF, an organization with about 700 members in Colorado, whose lawyers repeatedly petitioned the district for permission to provide nonreligious reading material to students.
"The school district originally didn't want to give us the time of day," WCAF spokesman Aleksandr Koleakov told Westword. Thanks to FFRF's efforts, "now they are willing to, if not stop these illegal exercises, then make it an equal-opportunity thing."
School officials relented after FFRF sent a letter highlighting a similar case in Florida "that resulted in a lawsuit that cost the [Orange] County Public Schools ... nearly $90,000 and they ended up approving all the literature for distribution anyway."
"We do not think schools should be a battleground for religious ideas," FFRF attorney Andrew L. Seidel wrote in the letter. "But when schools allow the Gideons to prey on children, their message of eternal damnation for any who don't believe in their god must be countered."
The Delta County School District's policy prohibits it from discriminating against "non-curricular material" unless it promotes "hostility or violence, commercial purposes by advertising a product, interferes with the schools, promotes candidacy in an election or is obscene or pornographic."
Support HuffPost
The Stakes Have Never Been Higher
Before You Go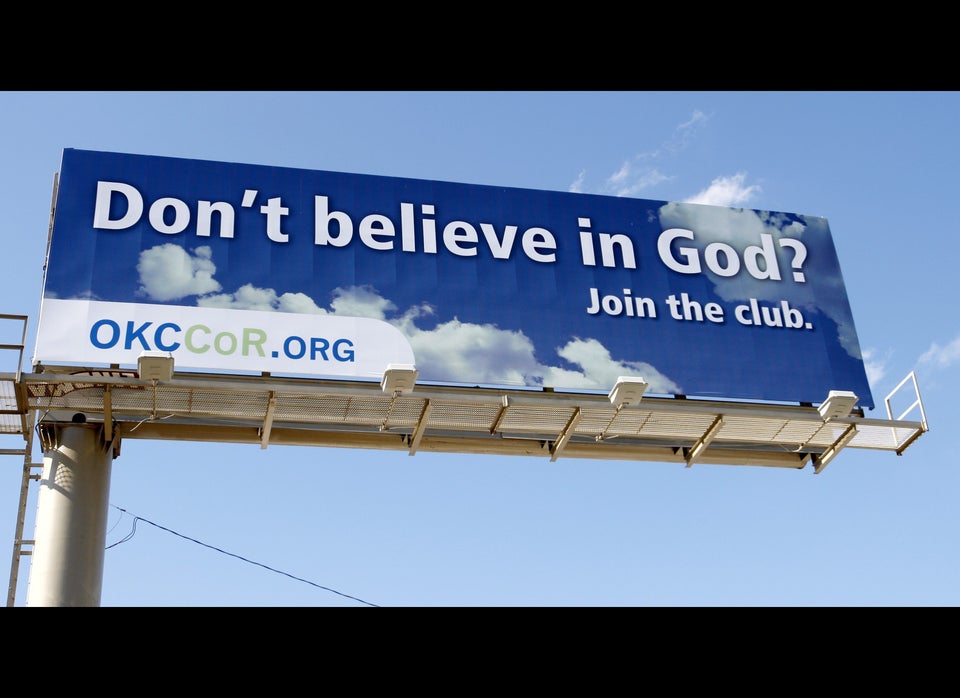 Atheist Billboards
Popular in the Community