Billed as the "mother of all marches" according to CBS Chicago, the three-day protest will have marches to each of the schools targeted for closure on May 18, 19 and 20. The march will culminate Monday downtown.
Responding to CTU's announcement, the Tribune reports CPS spokeswoman Becky Carroll said in a statement the district "is determined to upend the status quo that threatens to keep another generation of our children trapped in under-resourced, underutilized schools where they are not getting the quality education they deserve."
The mayoral-appointed school board will vote on the closures at their May 22 meeting. If approved, CPS's plan will be the largest-ever restructuring of a major urban school district.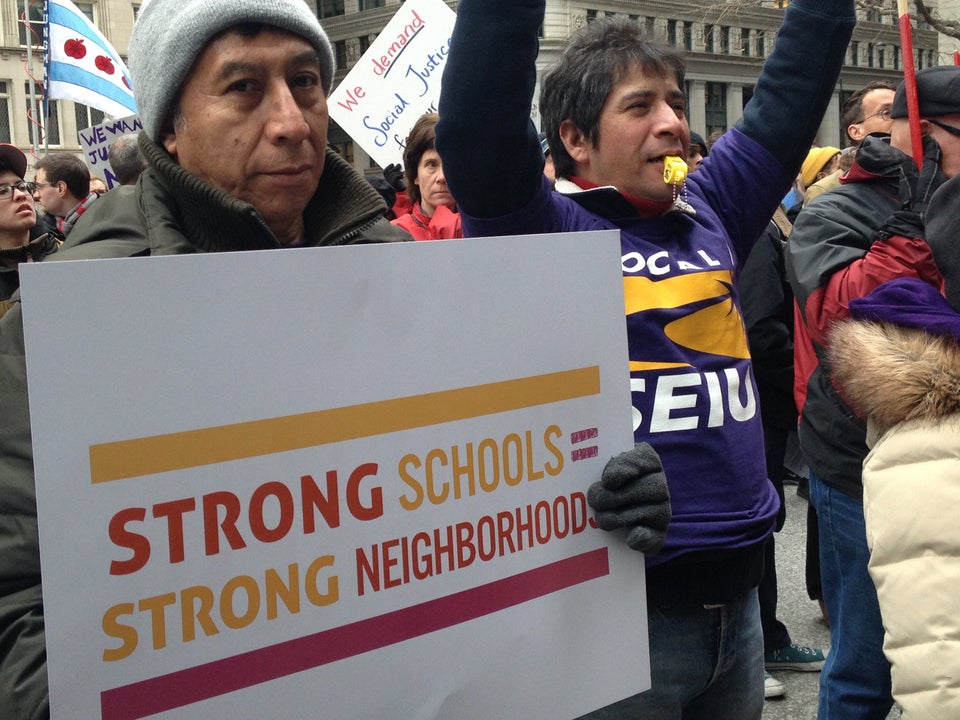 Protest Of Chicago Public School Closings
Related
Popular in the Community