When 16-year-old Gabi Finlayson stumbled upon the perfect dress, she couldn't wait to wear it to her school dance.
Finlayson, who attends Lone Peak High School in Highland, Utah, says she was familiar with the school's dress code. She altered her dress accordingly, bringing up the bodice to make sure it wasn't too low cut. But when she got to the dance, she says a chaperone asked if she could cover herself up -- and she and her mother were astounded.
Formals, backless dresses and/or tops may not extend beyond the bottom of the shoulder blades. Girls' dresses and tops must have a 2″ minimum strap on each shoulder. Shawls, boleros and other shrugs are acceptable if worn over the dress at all times. Cleavage covered.
The straps on the dress were indeed two inches long, according to Finlayson. But even if they weren't, Finlayson's mother Kathy Kimball can't understand why exposed shoulders are such a big deal.
"How have we gotten to the point that we look at shoulders as if they're somehow pornographic? As if they are this shameful thing," Kimball told local TV station KUTV.
Finlayson said she spent the rest of the dance in a winter coat, and it wasn't an easy night.
"I still stayed at the dance because it had been something I looked forward to, but I did feel really embarrassed and ashamed," she told Today. "It was hard for me because that was a night I was supposed to feel really beautiful and special. This was really hurtful and it made me feel like I wasn't good enough."
CORRECTION: A previous version of this post misidentified the city in which Lone Peak High School is located.
Related
Before You Go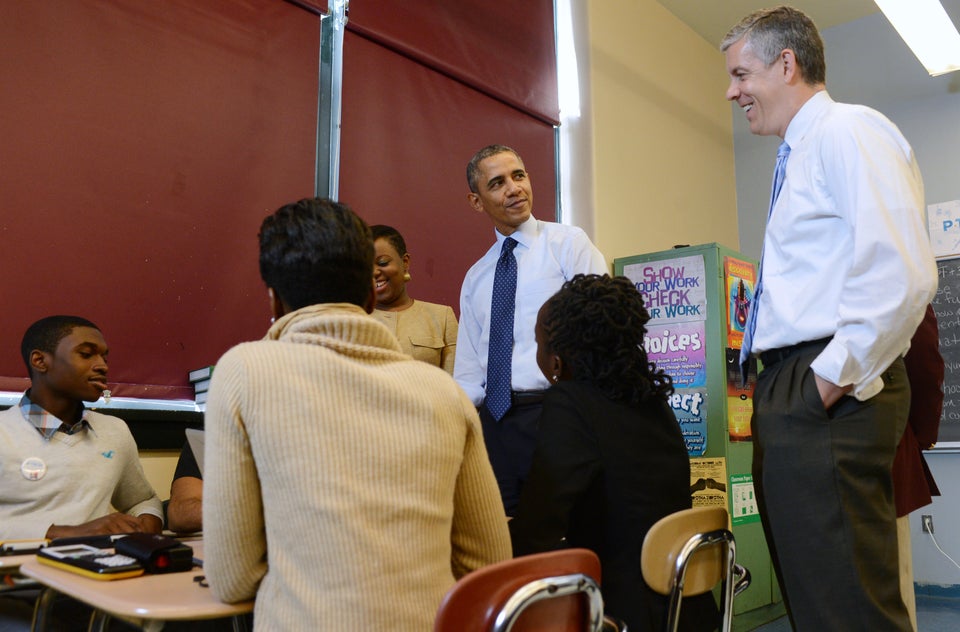 The Most Interesting High Schools In America
Popular in the Community