For years, education advocates have highlighted the dire importance of closing the achievement gap of academic performance between students of different ethnic and socioeconomic groups. Now, another group of advocates is drawing attention to the discipline gap of unequal punishments to different groups of students.
The Center for Civil Rights Remedies at the University of California, Los Angeles Civil Rights Project, released two reports on Monday that show the increasing gap between suspension rates of black and white students. One million -- or one in nine -- middle school and high school students were suspended in 2009-2010, including 24 percent of black students and 7.1 percent of white students.
Most of the suspensions came not in response to violent behavior, but for minor infractions such as dress code violations or lateness. The research also found that suspensions increase the likelihood kids will drop out of school and commit crimes.
School districts that suspend students are hurting themselves, said Damon Hewitt, the director of education practice for the NAACP's Legal Defense Fund. "You can't close achievement gaps if you have a discipline gap at the same time," he said.
Suspensions as a discipline tool have skyrocketed over the last few decades, said Dan Losen, a UCLA professor who authored the report. In the 1970s, he said Monday, 12 percent of all African American students were suspended out of school at least once, as were 6 percent of white students. In 2009-2010, the African American statistic had doubled to 24 percent, while the number of white students suspended increased by one percentage point.
The report found that one in three black middle school males were suspended once or more during the school year. The numbers were worse for racial minorities with disabilities: 36 percent of black students with disabilities in secondary school were suspended at least once.
"Certain students, especially poor students and African American students, are more likely to receive harsher penalties," said Russell Skiba, an Indiana University professor who worked on one of the reports.
The study also looked at patterns within schools and districts, identifying 2,624 "hotspot" secondary schools that suspended at least one quarter of students, and 519 high schools that suspended at least half of students. Of all the districts investigated, Chicago had the largest number of "hotspot" schools, with 82. It was followed by Memphis, Tenn.; Clark County, Nev.; Los Angeles; and Houston.
The startling findings come as schools across the country grapple with safety concerns following outbreaks of school violence, such as the Newtown, Conn., elementary school shooting in December. School violence, U.S. Secretary of Education Arne Duncan said Friday, can undermine the nation's broader educational goals. "All we're talking about is don't live for today, delay gratification and work for college," he said. "But if you are trying to survive day after day after day, we're talking a foreign language, we're not even in the same ballgame."
In response to such violence, 27 states have started taking up legislation to allow -- or in Indiana's case, require -- armed guards in schools. But the advocates behind the UCLA reports found that more cops don't always increase safety, and may contribute to a culture of fear.
The Obama administration's gun control proposal includes a plan to create 1,000 counselors or "school resource officers," guards that can carry guns. "We need a lot fewer children being shot and killed and we need a lot fewer children growing up in a climate of fear," Duncan said.
Reducing suspensions, Losen said, is a better way to curb school violence than simply adding cops. "When you're reducing suspensions you're improving student engagement … you're improving the safety of these learning environments," he said. Freeing up school counselors to focus on safety instead of minor infractions such as cell phone policing may also be beneficial, he added. "Before we invest our scarce resources in more police, I think it's imperative that we give resources to the areas we know will produce a sense of safety," he said.
One of the reports, written by Johns Hopkins University professor Bob Balfanz, found that suspensions have high long-term costs. "Suspensions are very costly, a key engine through which we engineer inequality at a steep economic price," Balfanz said. He found that a single suspension in ninth grade doubles the odds of dropping out. He also found that for one-fifth of ninth graders, the suspension was the only indicator that they were off track in school. "But many of these students got into trouble in 10th and 11th grade, stopped coming to school," Balfanz said. "You can really see that suspension was a trigger."
The report recommends punishments that don't exclude students or dissuade them from engaging in school, such as restorative justice. But Michael Petrilli, the executive vice president of the right-leaning think tank the Thomas B. Fordham Institute, warns of the potential pitfalls. "Finding alternatives to suspending students is a worthwhile objective, but we can't pretend that there aren't tradeoffs involved," he said. "The first priority should be on creating a safe and orderly environment for the vast majority of students who want to learn and obey the rules. But we should never sacrifice a safe and orderly climate for feel-good efforts for the handful of disruptive students."
The numbers in the reports may provide ammunition to advocates trying to encourage school districts to modify their discipline practices. Manuel Criollo works with the Strategy Center to curb harsh discipline for minor infractions in the Los Angeles Unified School District. He said that while LA's overall suspension numbers have decreased, they have not for African American students. He's trying to pass a School Climate Bill of Rights that would eliminate the use of "willful defiance" as a reason for suspending students. "We need to talk about the literal forms of racism that function in our society," he said. "This report gives us the chance to talk about how the racialized nature of punishment is unequally distributed."
Support HuffPost
The Stakes Have Never Been Higher
Before You Go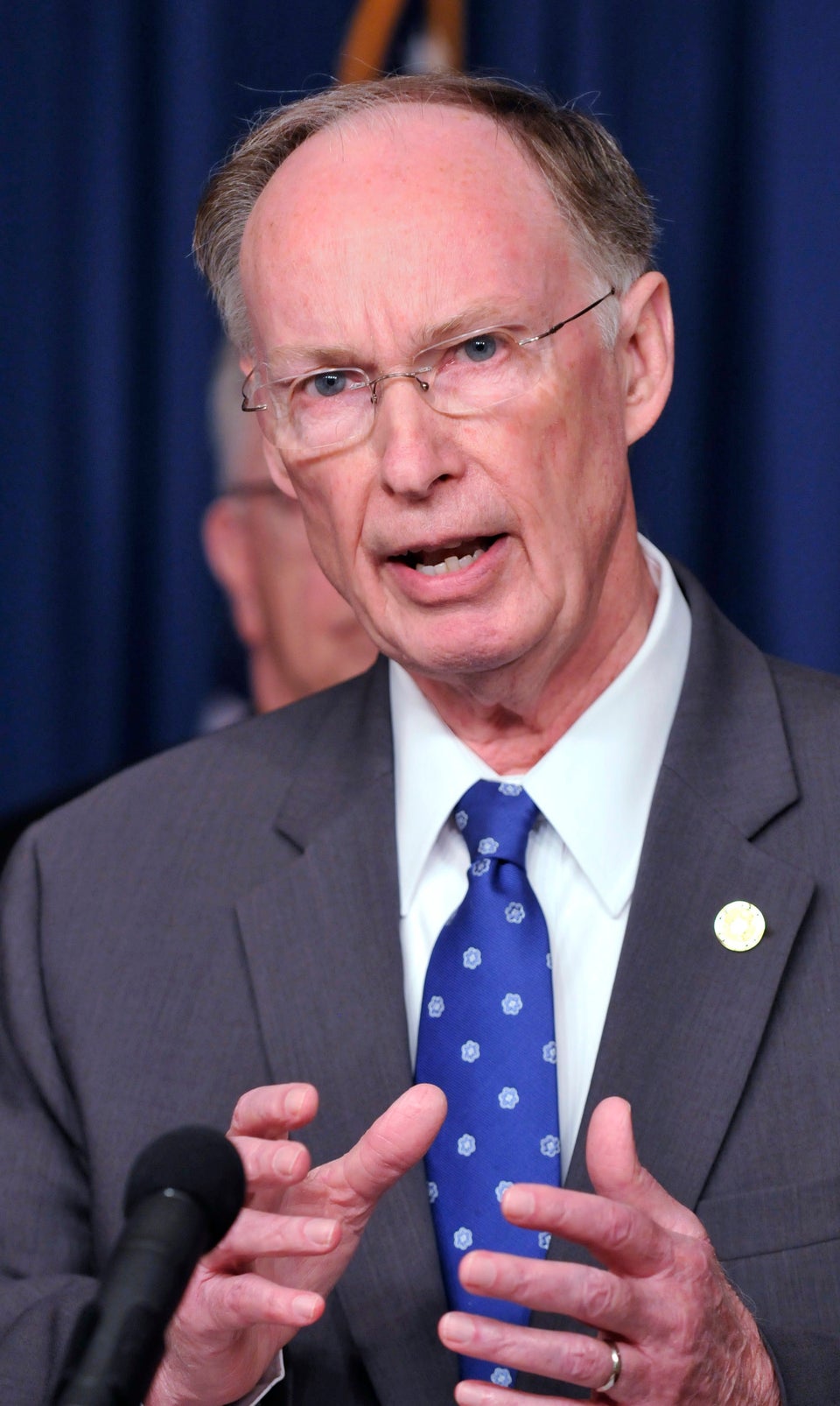 United States Governors
Popular in the Community