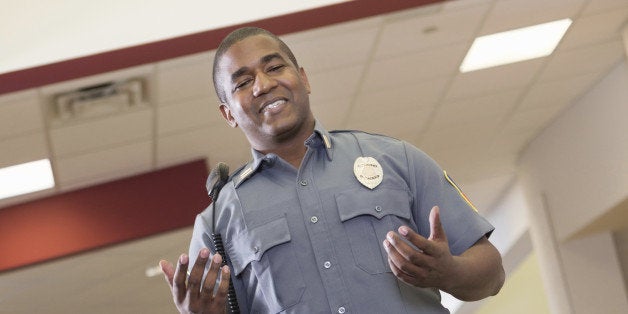 The Obama administration issued the first federal legal guidance on school discipline Wednesday, telling school administrators they must avoid discrimination when doling out punishments, and must reserve harsh punishments that pull kids out of class as a last resort.
Because of concerns that schools unfairly punish students differently based on race, the U.S. Education and Justice departments are setting legal standards for managing students' behavior while avoiding discrimination outlawed by the Civil Rights Act of 1964.
"Effective teaching and learning cannot take place unless students feel safe at school," Secretary of Education Arne Duncan said in a statement. "Positive discipline policies can help create safer learning environments without relying heavily on suspensions and expulsions."
Duncan and Attorney General Eric Holder will announce the new guidance at a high school in Baltimore Wednesday.
The announcement comes one year after the mass shooting at an elementary school in Newtown, Conn., as many schools continue struggling to increase security. In response to Newtown, many districts armed teachers, added private security officersprivate security officers, and increased the number of "school resource officers," police officers trained to work with students. Congress failed to change federal gun laws after the massacre, leaving schools to face heightened anxiety from parents and teachers to keep students safe.
But there's disagreement over how to best do that. Some advocates and the gun lobby want more law enforcement in schools. Other advocates and academics argue that increased police presence leads to discrimination and instead propose better teacher training and early behavioral interventions for at-risk students.
The new federal guidance shows the Obama administration has sided with the second group. It states that schools are legally responsible for all disciplinary actions under their roofs, including the actions of law enforcement officials.
"This guidance attempts to shine a light on the areas of vagueness and confusion that have allowed far too many students to be punished for the types of things that a generation ago would have resulted in a call home, not a suspension," said Matthew Cregor, a staff attorney at the Lawyers' Committee for Civil Rights and Economic Justice. "This is what we've been pushing the Obama administration do since they've stepped into office."
According to an unpublished Education Department civil rights survey, in the 2011-2012 school year, schools suspended or expelled African-American students and students with disabilities at three times the rate of their peers. Special education students, despite comprising 12 percent of the sample, represented one-fourth of students suspended out of school more than once.
"Research suggests that the substantial racial disparities of the kind reflected in the ... [survey] data are not explained by more frequent or more serious misbehavior by students of color," the administration wrote in its letter to school officials. The federal officials also cited a study that showed that 95 percent of out-of-school suspensions -- punishments that have been shown to lessen a student's chances at academic success -- resulted from minor infractions.
When discrimination allegations arise, the Justice and Education departments can investigate. The guidance document and accompanying letter to school administrators illustrate the types of disciplinary actions that can result in schools being liable for discrimination.
The administration sidestepped the politically loaded question of whether schools should add law enforcement presence, saying only that local officials should "recognize that any arrests or referrals to law enforcement can have negative collateral consequences." Schools that beef up law enforcement should create a memorandum of understanding to "provide clear definitions of the officers' roles and responsibilities on campus," monitor their work and make sure they don't get involved in "routine disciplinary matters," the letter said. Schools must also train them in "bias-free policing."
Mo Canady, who oversees the National Association of School Resource Officers, said he was pleased to see recommendations for law enforcement training.
"Some of these strategies are right out of our playbook," Canady said. "It's important for us to make the point that we don't train school resources officers to be disciplinarians -- but not enough metropolitan police departments do training with us."
Critics said the guidance swings too far against strict school safety codes.
"Zero tolerance policies [that punished every minor infraction] were dumb, but now it appears that the administration has zero tolerance for disciplining disruptive students. That's not smart either," said Michael Petrilli, executive vice president of the right-leaning Thomas B. Fordham Institute. "This is going to have a chilling effect on school discipline nationwide."
Though the guidance simply enforces existing law, advocates said the administration's concern with racially based discipline can be helpful.
"The guidance has a focus on discretionary, low-level offenses and suggests that those can't be justified to discriminate against students," said James Eichner, a former administration lawyer who now works as a director at the Advancement Project, a group that advocates for discipline reform.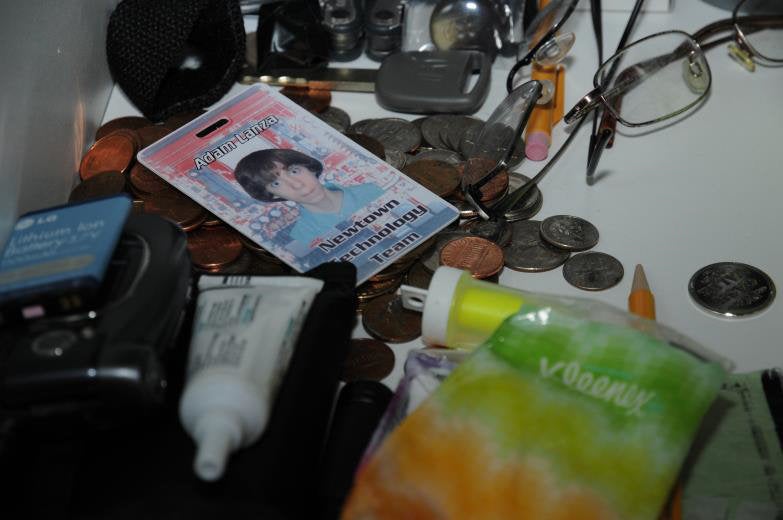 Sandy Hook Elementary School Shooting
Popular in the Community