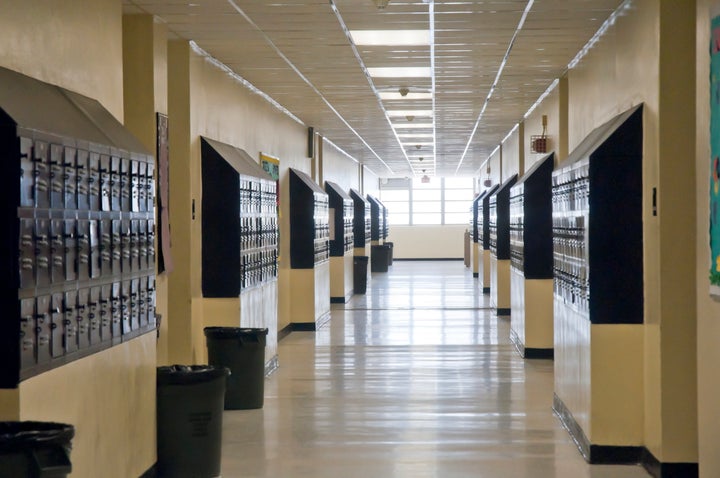 American schools are hotbeds for racial discrimination, according to a preliminary report from a group of United Nations experts.
The U.N.'s Working Group of Experts on People of African Descent traveled around the U.S. last month to learn more about the various structural barriers and challenges African-American face. The group, which plans to release its full report in September, has given the media its preliminary findings, including several recommendations about reducing inequality in the U.S. education system.
The overall findings -- which touch on topics of police brutality, school curriculum and mass incarceration -- are bleak. African-Americans tend to have lower levels of income, education and food security than other Americans. This reflects "the level of structural discrimination that creates de facto barriers for people of African descent to fully exercise their human rights," says the group's statement.
Such gaps start early in life, the U.N. notes. Students of color are more likely than white children to face harsh punishments, such as suspension, expulsion and even school-based arrests. These disciplinary actions can lead to a phenomenon called the "school-to-prison pipeline," by which children get pushed out of the education system and into the criminal justice system.
The U.N. experts also expressed concern about mass school closures, which typically target predominantly black neighborhoods, as has been the case in cities like Chicago and Philadelphia. Experts note high levels of school segregation, which "appears to be nurtured by a culture of insufficient acknowledgement of the history of enslavement and the Jim Crow Law."
Finally, the statement highlights inadequate and inconsistent school curricula that insufficiently cover slavery and colonization.
The curriculum in some states "fails to adequately address the root causes of racial inequality and injustice," according to the group. "Consequently, this contributes to the structural invisibility of African-Americans."
To help address these issues, the U.N. panel recommends abolishing on-campus policing and making sure curricula "reflect appropriately the history of the slave trade."
These findings come months after a school resource officer was fired for assaulting a teenage girl at Spring Valley High School in South Carolina. A video of the incident, which gained national attention, shows a white male officer hurling a black high school student to the ground.
Niya Kenny, another student, was arrested after filming the episode, and still faces charges. She testified before the U.N. panel about racial discrimination in school.
"I felt like I had to stand up for my sister right then and there," she said during her testimony. "That could have been anyone right there."
Controversy surrounding the way schools teach about the history of slavery also spiked in October, after a Texas mother discovered that her child's textbook described slaves as "workers" in a section about immigration.
"It talked about the U.S.A. being a country of immigration, but mentioning the slave trade in terms of immigration was just off," Roni Dean-Burren, who documented her offense in social media posts that went viral, told The New York Times. "It's that nuance of language. This is what erasure looks like."
Popular in the Community