The board of a suburban Chicago school district voted unanimously on Thursday to drop out of the National School Lunch Program because it claims being forced to stop serving popular but unhealthy lunch options like pizza and fries will cause the district to lose revenue.
The USDA's junk food-limiting Smart Snacks in Schools standards require that any food sold in schools, including in vending machines, either be a "whole grain-rich" grain product, be mainly comprised of fruit or vegetable, or list a protein food or dairy product as its first ingredient. Snacks may have no more than 200 calories and entrees may have no more than 350 calories, and fat, sodium and sugar limits have also been set. The policy is endorsed by First Lady Michelle Obama.
The Arlington Heights district doesn't believe healthier options that adhere to the new standards will be able to compete with cafeteria classics like pizza and the fast food available just off campus near school grounds.
The district said it will come up with their own healthy lunch menu options by working with their own nutritionist, the Tribune reports. The district will also still continue to offer free and reduced-priced meals to students who qualify, though it hasn't yet revealed exactly how it plans to do that with the loss of federal funding.
Before You Go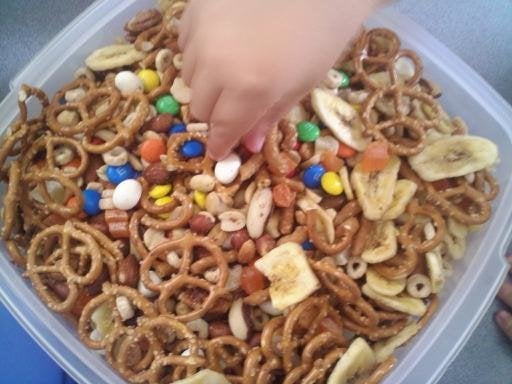 After School Snacks To Keep Your Kids Happy And Healthy