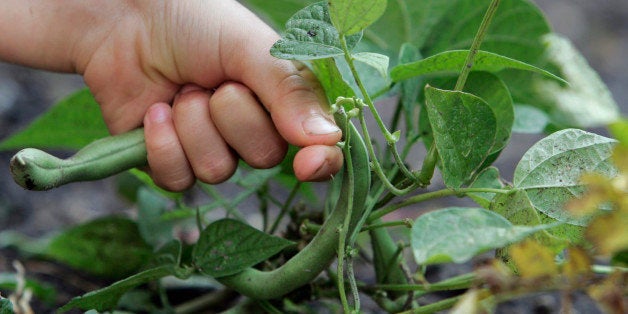 The case for garden-based learning in schools seems simple, even obvious, at first: What harm could there be in encouraging young children to connect with nature and learn more about the ecology around them, including where the food they eat comes from?
But given the ever-growing demands on teachers' time and the poor financial health many of the nation's school districts are in, the obstacles facing the school garden movement in the U.S. are clear.
Both the challenges and possibilities are discussed at length in Ripe for Change, a new book on garden-based learning written by Jane Hirschi and published earlier this month. Hirschi is the founding director of CitySprouts, an initiative based in Cambridge, Massachusetts, that seeks to establish gardens as learning tools in public schools nationwide.
"School gardens, it turns out, are amazing places for kids to learn basic academic subjects, to understand what science and the natural world are all about," Hirschi told The Huffington Post.
The idea that gardens can be a learning tool dates back to the 19th century, according to Library of Congress researcher Constance Carter. Educational reformers Friedrich Froebel, Maria Montessori and John Dewey were supporters of learning gardens. Carter also notes that as early as 1902, Dick Crosby of the Department of Agriculture remarked that "children develop a feeling for the beautiful" through their experiences with school gardens.
"They become neater in their habits, less troublesome, kindlier; they take pride in keeping the schoolyard neat," Crosby said. "And the influence extends beyond the school grounds to the homes."
More recently, chef and restaurateur Alice Waters and First Lady Michelle Obama have emerged as vocal proponents of school gardens.
In 1995, Waters established the Edible Schoolyard at the Martin Luther King Jr. Middle School in Berkeley, California. Her goal was to create and sustain an organic garden that was fully integrated into the school's food program, as well as its curriculum.
"My hope," Obama told The New York Times in 2009, "is that through children, they will begin to educate their families and that will, in turn, begin to educate our communities."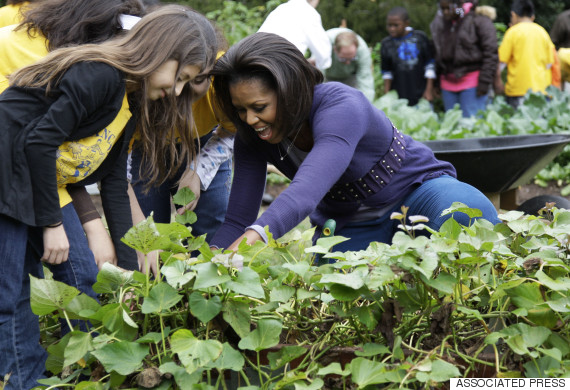 First Lady Michelle Obama harvests vegetables from the garden with children from Washington's Bancroft and Kimball Elementary schools on the South Lawn of the White House in Washington. (AP Photo/Alex Brandon)
It was Waters who inspired Hirschi, a lifelong backyard gardener, to start working on school garden advocacy full-time in 1999, when her oldest daughter was just beginning school. During a show-and-tell day, Hirschi introduced her daughter's class to gardening through simple classroom activities. Students, teachers and parents all reacted so enthusiastically that Hirschi realized she needed to share her message with more kids.
Then a part-time adjunct lecturer at Boston University, Hirschi got to work. In 2001, she launched CitySprouts, a nonprofit initiative that today partners with 20 elementary and middle schools in Boston and Cambridge to build and help maintain gardens. The gardens serve a student population of 6,000 students total, over half of whom come from low-income households.
"It took off in spite of my having no useful skills to build a nonprofit program like this," Hirschi explained. "It was the teachers', the kids' and the families' response to it that moved it forward."
After CitySprouts partners with a school, the program works with teachers there to help them find connections between mandated curriculum and in-garden learning opportunities. For instance, Hirschi's book describes a cider-pressing activity that can be linked to both math word problems and writing lessons.
The program also provides on-site garden support throughout the growing season, including classroom visits from "garden experts" and assistance with constructing and maintaining the gardens. CitySprouts operates programs in all of the K-8 schools in the Cambridge public school district, which funds one-third of the gardens' operating costs, while private donations and grants cover the rest.
According to Hirschi's book, CitySprouts looks at four metrics to assess its level of success: whether participating students' academic engagement increased, whether the students began making healthier food choices, whether students demonstrated understanding and appreciation of nature, and whether teachers reported an increased capacity to sustain school gardens as a practice.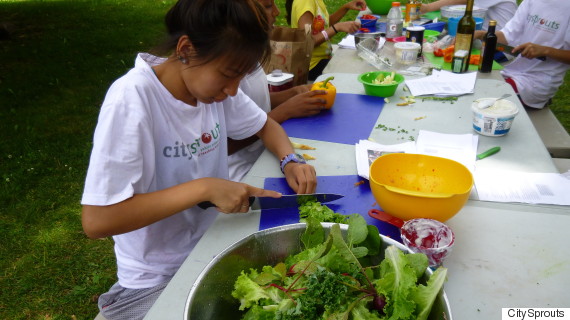 A student participates in a CitySprouts program around edible gardens at a partner school.
So far, the results have been encouraging. According to an outside evaluation of the CitySprouts program published in 2012, teachers at participating schools reported that students were more engaged in garden-based lessons compared to in-classroom lessons, and that the program helped students better understand science concepts. Teachers also said they believed the program especially benefited students who were learning English and those who were struggling to learn via more traditional methods.
CitySprouts is not alone in reporting promising outcomes from students participating in garden-based learning, though the evidence is often anecdotal.
In Washington, D.C., the district's Office of the State Superintendent of Education has had its own dedicated school garden program since 2010, the only program of its kind to be fully funded by public money. The program, which coordinates the efforts of government and nonprofit entities to build and maintain gardens, serves an estimated 20,000 to 40,000 students at 93 public, charter and private schools citywide. According to the program's latest annual report, 49 percent of D.C. schools had gardens as of last year.
That report found an increase in the number of students who reported after participating in the program that they helped prepare meals at home. In addition, a greater number of teachers agreed after participating that they believed their students would benefit academically from the program and that it would positively impact their food choices. Other metrics, however -- such as the number of students who said they liked to eat vegetables and the number who agreed that "it is important that my school has a garden" -- showed little change.
Some studies that have taken a closer look at the direct academic impact of school gardens have also had encouraging results. In 2013, Dilafruz Williams and P. Scott Dixon conducted a comprehensive review of 20 years of literature on programs of this nature. Of 22 studies included in the review, 93 percent reported improved student performance in science, 80 percent saw improvement in math and 72 percent noted improvement in language arts. Williams and Dixon's analysis also noted, however, that more rigorous research on the topic would be beneficial.
The need for better research on the impact of garden-based learning is at the heart of criticism of the movement. In a scathing article in The Atlantic in 2010, Caitlin Flanagan described the trend as "a giant experiment, one that is predicated on a set of assumptions that are largely unproved, even unexamined."
"That no one is calling foul on this is only one manifestation of the way the new Food Hysteria has come to dominate and diminish our shared cultural life," Flanagan contended.
Another challenge that skeptics point to is that teachers are already so overwhelmed with demands on their time -- thanks to a number of factors, including standardized testing and educational standards outlined by Common Core and Next Generation -- that it becomes difficult to implement garden-based learning in a meaningful way. But Hirschi argues that the method can easily align with the experiential learning encouraged by those standards.
As for the question of teachers' time constraints and the related matter of funding, Hirschi compares the need for garden-based programs to the need for young students to have access to technology, claiming that both are cost-effective means to accomplish an important end.
"There's a public feeling that all schools should have those [technological] resources, that kids need to be literate in technology or they'll be missing something big," Hirschi said. "Ecology is the other half of that, it's a yin-yang relationship. We need to make the case that kids need both, not one or the other."
Related
Before You Go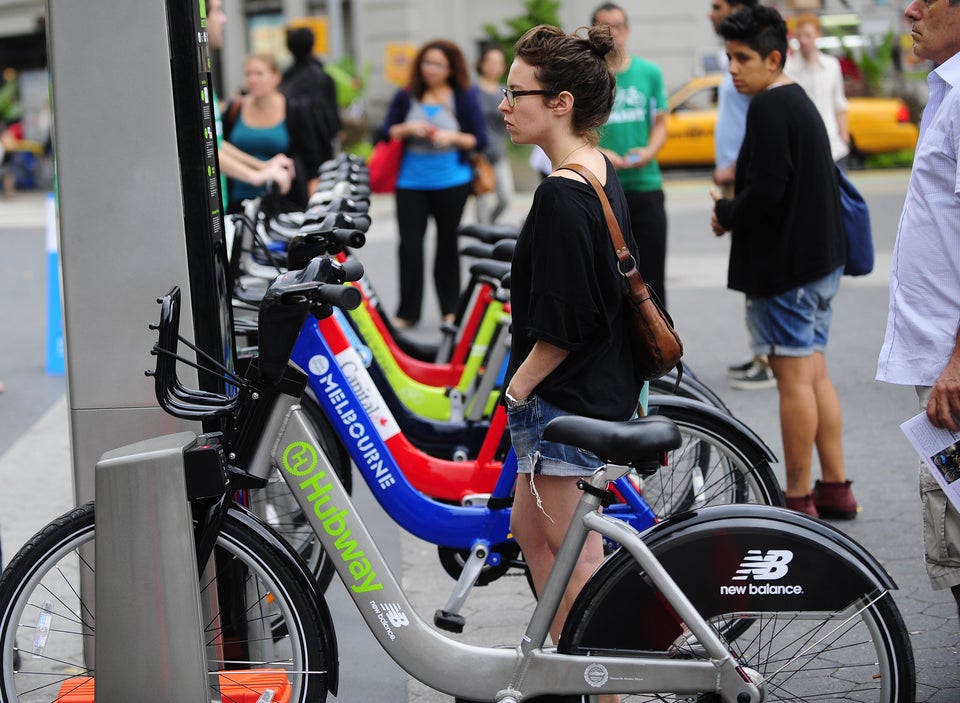 10 Hot Green Innovations
Popular in the Community