Student IDs in a few Texas schools now have tracking chips that will allow teachers and staff to know where students are at all times.
"Northside ISD is harnessing the power of radio frequency identification technology (RFID) to make schools safer, know where our students are while at school, increase revenues, and provide a general purpose "smart" ID card. Parents entrust us with their children and expect that we always know where their children are; this technology will help us do that."
The "Student Locator Project," as it is called, is being piloted at two Northside ISD schools, Jay High School and Jones Middle School, which have a combined enrollment of 4,200 students. When the district announced the proposal in the spring, officials estimated that the move could bring in much-needed revenue, as higher attendance figures could lead to more state funding in the neighborhood of $1.7 million.
Many parents and students at both schools are unhappy about the use of identification technology in student ID cards.
Steven Hernandez, a parent whose daughter is a sophomore at John Jay High School, told KSAT that having his daughter wear a tracking device is problematic on a Biblical scale.
But not all parents are concerned about the chip, as some think it is a smart way to ensure that students are in school, safe and not bunking classes.
Through more efficient attendance management, schools can generate additional revenues by identifying students who are not in their seats during roll call but who are in the school and locate them.
The '"smart" IDs are only supposed to work on school grounds so that students are not being tracked once they leave school. Many school districts have proposed and even attempted to implement the idea over the years, without making it mandatory.


Related
Before You Go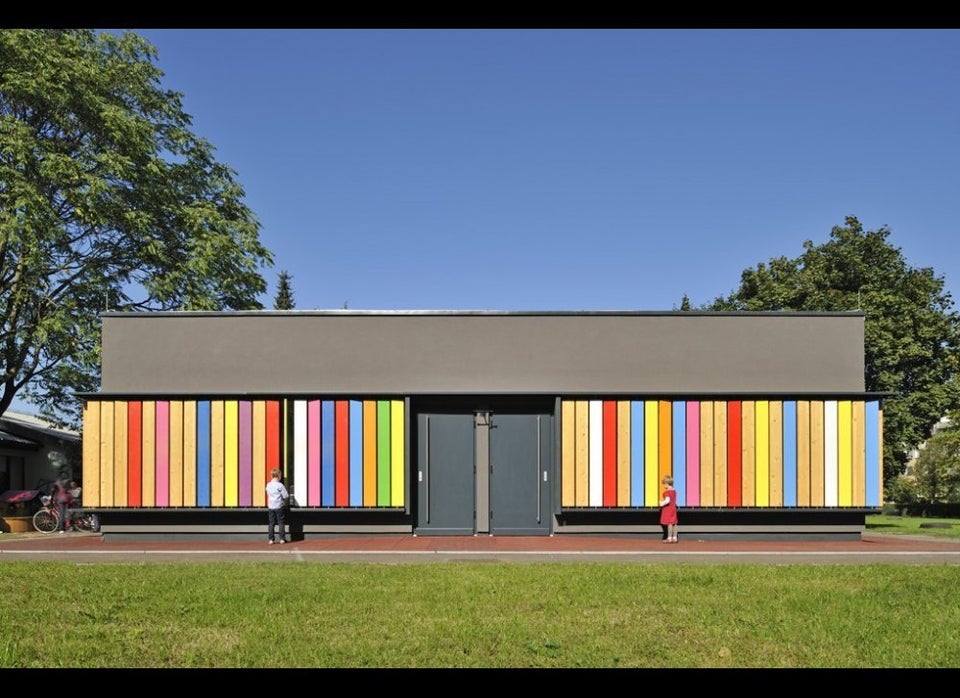 The Most Beautiful and Imaginative Public Schools in the World
Popular in the Community