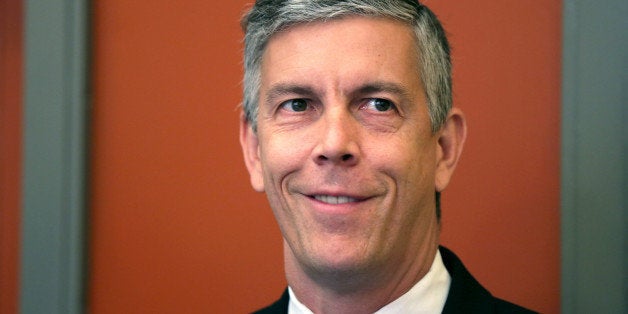 Statistically, though, it may be too soon to draw any conclusions from the numbers.
School Improvement Grants, a signature program of U.S. Secretary of Education Arne Duncan, have poured about $4.6 billion into roughly 1,500 schools, at a cost to the government greater than the entire Race to the Top competition. Duncan has prioritized an agenda that focuses on "turning around the bottom five percent" of America's schools. "We want transformation, not tinkering," Duncan said in a 2009 speech describing the program. The program allows schools to choose from four turnaround models: closing schools, turning schools over to a charter school management organization, shifting evaluation and curriculum, or replacing some staff.
According to the new information, on average, two-thirds of schools that received SIG funding in the first possible year posted increases. In reading, 45 percent of students at schools in their second year of the grant were proficient, up from 40 percent two years earlier; and 41 percent were proficient in math, up from 33 percent two years earlier.
But scores in the other third of schools actually decreased.
Similar shifts occurred among schools that received funding in the 2011-12 school year, as 55 percent of schools posted math improvements while 38 percent showed decreases; in reading, 61 percent of those schools increased their scores, and 34 percent showed decreases. Among those whose scores improved, student proficiency in math rose from 47 percent to 49 percent, and average reading proficiency hovered at 55 percent, up from 54 percent.
To calculate the results, the department compared average proficiency rates on state tests in the 2011-12 school year to earlier scores. But the information is preliminary: For some schools, the report only reflects two measurements of performance. Moreover, variations in scores over such a short amount of time could reflect shifts that have little to do with instruction, such as demographic changes. And the results do not control for factors unrelated to SIG that differentiate schools from one other.
Still, Duncan sounded cheerful in a statement released to accompany the report. "The progress, while incremental, indicates that local leaders and educators are leading the way to raising standards and achievement and driving innovation over the next few years," Duncan said in a statement. "To build on this success in our disadvantaged communities, we must expand the most effective practices to accelerate progress for students and prepare them for success in college and careers."
Others were less upbeat. "After another year and billions of spending, a third of them either went backwards or made no progress at all," Andy Smarick, a former Bush education official, said of the results. "We're spending billions of dollars on the program. Even where there is progress, it doesn't come close to the turnaround a lot of people were hoping for. It appears to be a very, very small improvement." Smarick called the results for the more recent grant recipients "sad."
Duncan overhauled School Improvement Grants dramatically in 2009, expanding it with new cash from the American Recovery and Reinvestment Act.
Last year, when Duncan released the first wave of results, they were similarly mixed. During the first year of the program, two-thirds of SIG recipients saw some increases in math and reading scores, while a third showed decreases. One-quarter of SIG schools had seen scores decrease, then increase after getting the grants. Another quarter saw the opposite: Scores increased before SIG, then dropped.
At the time, Duncan asked for patience. "In the long-term process of turning around the nation's lowest-performing schools, one year of test scores only tells a small piece of the story," Duncan said. "But what's clear already is that almost without exception, schools moving in the right direction have two things in common: a dynamic principal with a clear vision for establishing a culture of high expectations, and talented teachers who share that vision."
Before You Go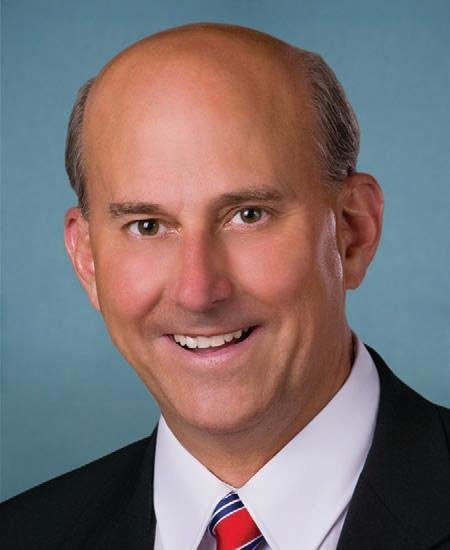 People Who Want More Guns In Schools
Popular in the Community