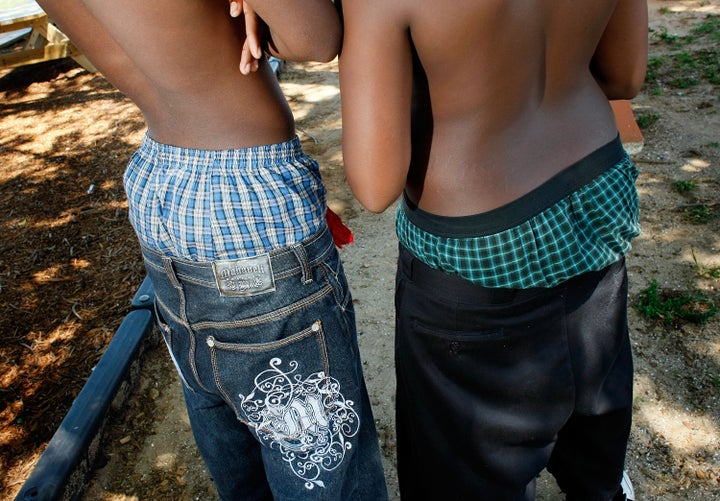 In an effort to get students to stop wearing sagging pants, one South Carolina high school is taking a different approach to the legal and profitable ones taken in other parts of the country this year.
Starting this week, students at Northwestern High School, in Rock Hill South Carolina, won't face discipline for wearing saggy pants the first time around. Instead, school officials will lend them a belt, local news station WYFF reports.
The new rule is an update to one that previously sent students to the principal's office if they were found wearing pants that sagged below their waist.
While the school's hope is that it will encourage students to think about how they dress and, in turn, reduce the number of students referred for discipline, one student says he doesn't think it will work. "Loaning a belt for the day will [not] deter teens because many students already wear a belt on their sagging pants," Junior Joe Johnson said according to WYFF.
And in Albany, Georgia, officials used its saggy pants ordinance to generate income from people wearing skirts or pants that hang 3 inches below the top of their hips and exposing their skin or underwear, according to TIME magazine. The city brought in nearly $4,000 from the fines it issued since the rule was enacted last November.
Popular in the Community