Packing lunch for our kids doesn't end when the school year does. For many of us, we're still packing for daycare, work, and even summer camps.
When kids are at camp during the day, they want lunches that will fuel them for their activity filled day. If you are chauffeuring your kids around town, you'll also want to pack a healthy lunch or snacks instead of falling for the rive-through option.
Need ideas? These 10 will help you get out of the PB&J rut. Having a plan that gives you a constant stream of ideas is key over the summer. With very little effort you'll save a lot of money too!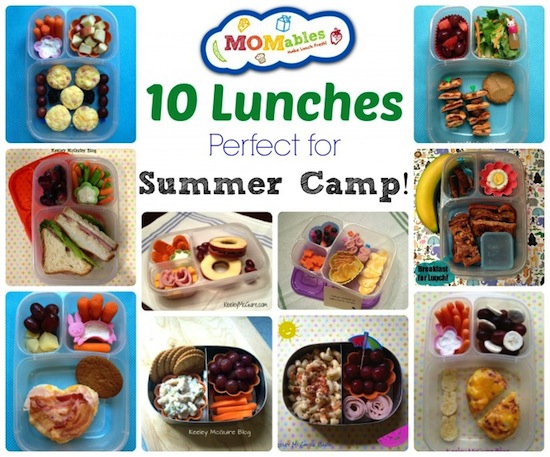 Here are 10 easy ideas that will revamp your summer packing routine:
1. Bite sized quiches. Mini quiches are a great non-sandwich lunch choice. They are bite sized, portable and the ingredient combination is practically unlimited.
2. Frittata. Related to the mini quiches but more like a one-pan wonder, this tasty egg "pie" offers a lot of nutrition per serving. It might not be a traditional sandwich but it's a good contender.
3. Grill it. Try the grilled Frenchman (grilled ham and Brie). It's one of our subscriber favorites and the Brie it gives a classic ham and cheese a grownup twist.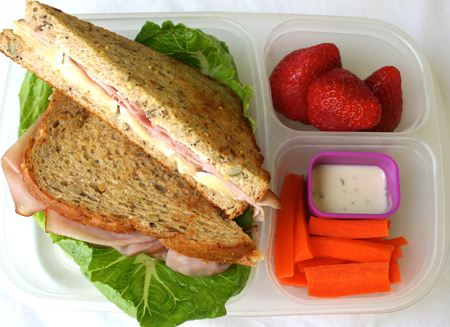 4. Bring on the bacon. Whether you choose regular, low sodium or turkey bacon it's easy to sneak in some veggies when that meaty flavor shinning through.
5. Breakfast for lunch. What kid (and adult) doesn't like breakfast for lunch? Put leftover pancakes to use, make French toast and cut it into strips, add fruit and a little syrup...and you'll have a kid favorite.
6. Go back to basics. It's ok to send a simple lunch that consists of ham or turkey, cheese, crackers, veggies and fruit. Often times, simple and fresh is the best!
7. Stretch your ingredients. Chicken salad is the perfect budget stretcher. Roast a chicken one night of the week and use leftovers to make a meal. Serve with either crackers or in a sandwich. Don't have enough chicken to stretch it? Add a finely chopped apple to your chicken salad or serve it along with fresh veggies.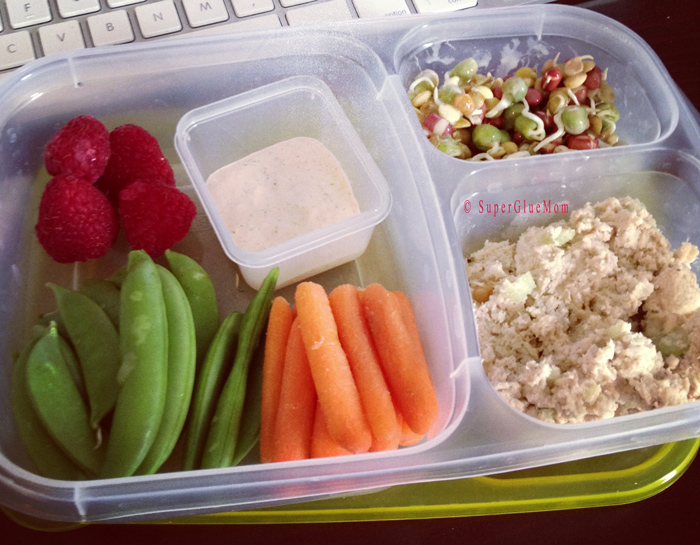 8. Sneak in crunchy veggies. A summer favorite is the Cauliflower Crunch Salad. It has the perfect amount of creamy crunch kids love and lots of nutrition we parents strive to pack.
9. Revamp the basics. Another fun way serve a sandwich how is to cut it in small pieces and skewer it! This also works great with leftover pizza.
10. Skip the sandwich bread. One of my favorite non-bread sandwiches to make are apple-wiches. You know... where you use apple slices instead of bread to sandwich good old peanut butter? You should try it.
Lunch packing doesn't have to be complicated. Often times all we need is a little re-vamp of what we are currently doing and make it more fun!
Popular in the Community