If your idea of a school lunch is still a peanut butter and jelly sandwich packaged in a brown paper bag, you are behind the times. Sure, that may have been the norm in the '80s and '90s, but today's packed lunches are getting a makeover.
The modern school lunch has gotten a serious upgrade, thanks in part to a focus on healthier eating. But another part of the shift is the booming popularity of the bento box. Take one look at Pinterest or Instagram, and you'll see thousands of photos of kid-friendly bento boxes made for school.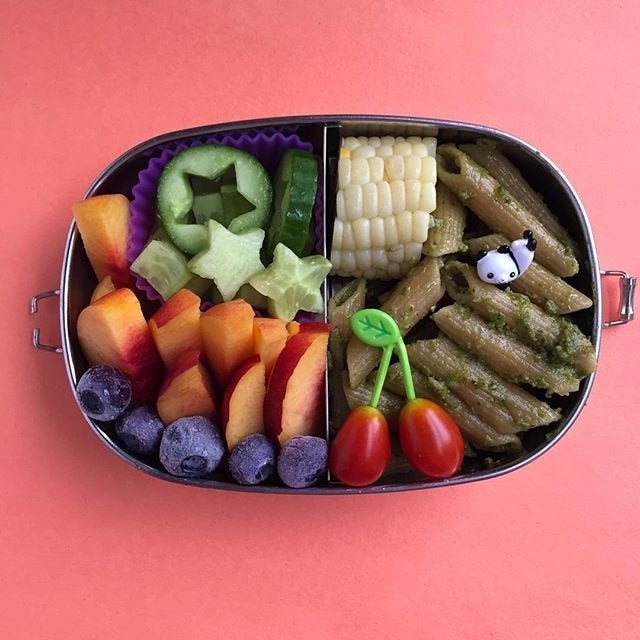 The bento box has a long history in Japan. According to Timeline, it originated hundreds of years ago in fifth century Japan, when farmers used their seed boxes to pack lunches. (You can bet they didn't shape their rice into a kitty cat.)
The bento box's role throughout Japanese history has fluctuated, waning and coming back in popularity over the years. We're not sure how the bento box made its way to Western lunches, but one thing's for sure: it has paved the way for healthy portions of good-for-you ingredients. And it's changing the look of the modern school lunch.
This is what the modern school lunch looks like these days, thanks to the bento box:
If you want to get in on these bento box school lunches, here are a few products that can help you embark on your journey. They don't come cheap, but remember, they're reusable.
OmieBox Bento Lunch Box With Insulated Thermos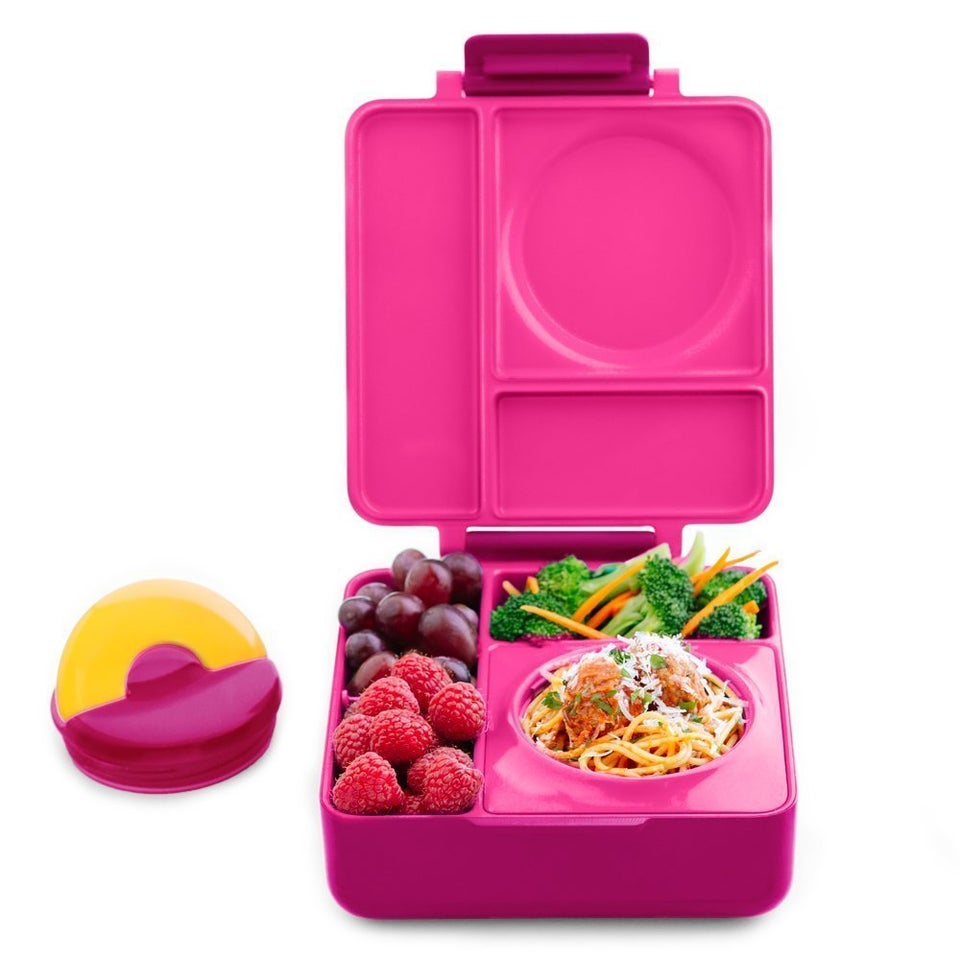 YumBox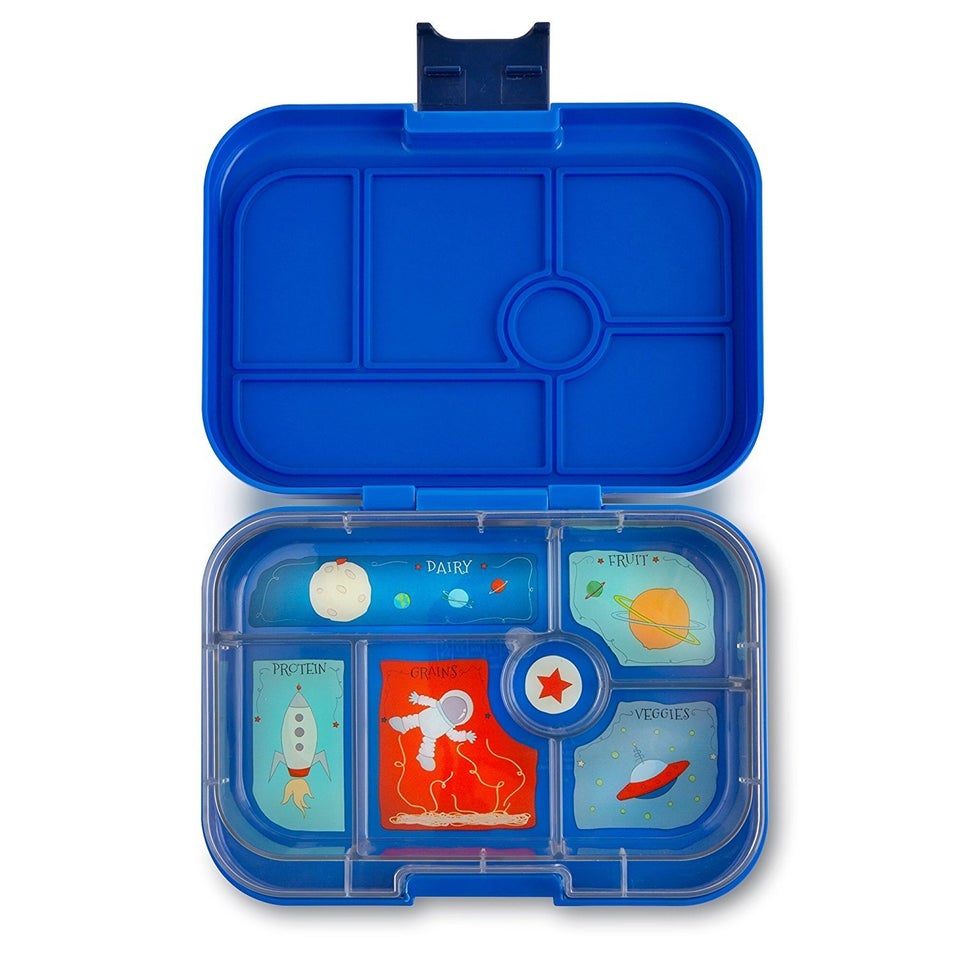 Ahoe Bento Lunch Box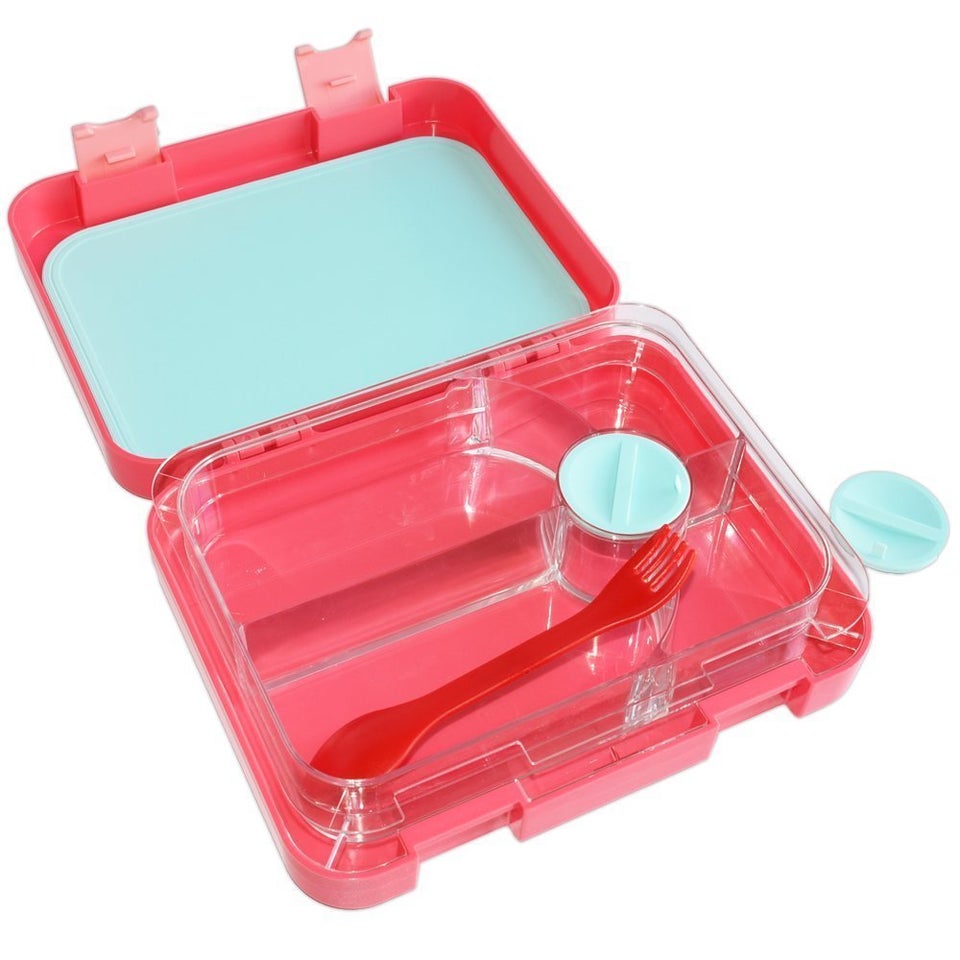 Bentgo Kids