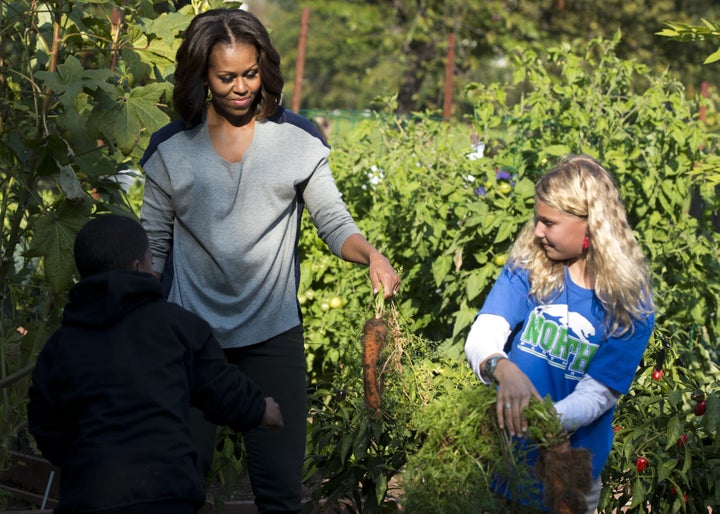 WASHINGTON ― The U.S. government has a secret weapon in its battle against food waste in public schools: ADJECTIVES.
Giving fun names to boring veggies, it turns out, makes kids much more likely to eat them ― so thousands of schools across the country are serving things like "X-Ray Vision Carrots" and "Championship Beets."
"They're simple tricks of the trade but they result in higher consumption of the food," the U.S. Department of Agriculture's Kevin Concannon told The Huffington Post in an interview.
Research has actually shown that middle school kids' carrot consumption can go up if the carrots get a fun name. In a 2012 study, Cornell researchers observed students in different school cafeterias and found they ate 66 percent of the "X-Ray Vision Carrots" put on their trays but only 32 percent of carrots called "Food of the Day." All the rest got tossed.
The research came out of Cornell's Center for Behavioral Economics in Child Nutrition Programs, which has been primarily funded by the USDA since 2010. Heidi Kessler, manager of the center, said 20,000 of the nearly 100,000 schools across the country had adopted fun adjectives and other simple strategies for improving kids' diets and reducing waste.
"We can help make the USDA nutrition standards a success by making sure schools have healthy kids instead of healthy trash cans," Kessler said.
The National School Lunch Program, which serves more than 30 million American kids a day, became a political flashpoint in the wake of new nutrition standards championed by first lady Michelle Obama and approved by Congress in 2010. Republicans have cited complaints about increased waste in an effort to roll back some of the new regulations, which boosted whole grains and fresh produce.
"When it comes to whole grain-rich variations of biscuits, grits, crackers and corn bread, all too often, students simply toss them into the trash cans," Lynn Harvey, director of North Carolina's chief of school nutrition, said in written testimony before the House Committee on Education and Workforce Development last year.

An unnamed school lunch administrator put it more bluntly in last year's annual report by the School Nutrition Association: "We have the healthiest garbage!"
This year the committee approved legislation by Rep. Todd Rokita (R-Ind.) rolling back some of the requirements, though the legislation's chances of reaching the president's desk seem slim.
"This is a major step forward in making sure an appropriate safety net exists and that the First Lady Michelle Obama-inspired nutrition standards are revised so that school food is more edible," Rokita said.
Democrats are vehemently opposed to the bill, which has a provision that could reduce the number of poor students receiving free or reduced-price meals. Outside groups, including the School Nutrition Association, which represents school nutrition directors and is a lobbying powerhouse on Capitol Hill, look more kindly on bipartisan Senate legislation that more modestly relaxes requirements for sodium and whole grains.
Despite the anecdotes, it's not clear if the updated nutrition standards actually resulted in more food waste. In a 2014 survey of nutrition directors (sometimes colloquially known as lunch ladies), 81 percent reported increased waste, but a study published last year found the rules raised fruit consumption without increasing waste; another study said waste went up slightly.
Doug Davis is in charge of school nutrition in Burlington, Vermont. He sent staff from his program to Cornell two years ago to learn more about their Smarter Lunchroom methods. He said they haven't deployed X-ray carrots, but Burlington schools have followed tips on strategic food placement and in general making the cafeteria feel more like a fast-casual restaurant. In one high school, for instance, there's a stir-fry station.
"Kids have a bowl, they choose their vegetables, and it's cooked right in front of them," he said. "We're giving the kids an opportunity to take a more active role in the choosing and creation of their food."
Before You Go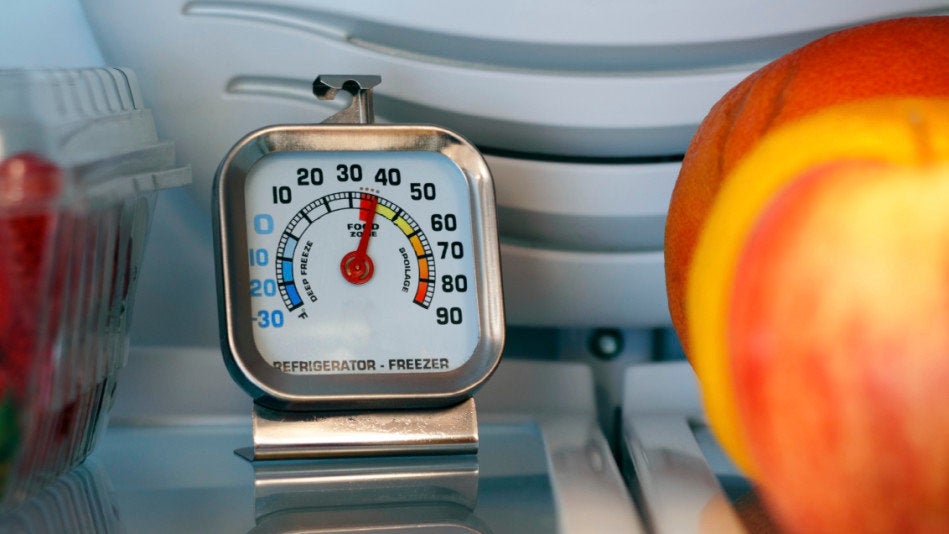 6 Tips for Eliminating Food Waste at Home
Popular in the Community