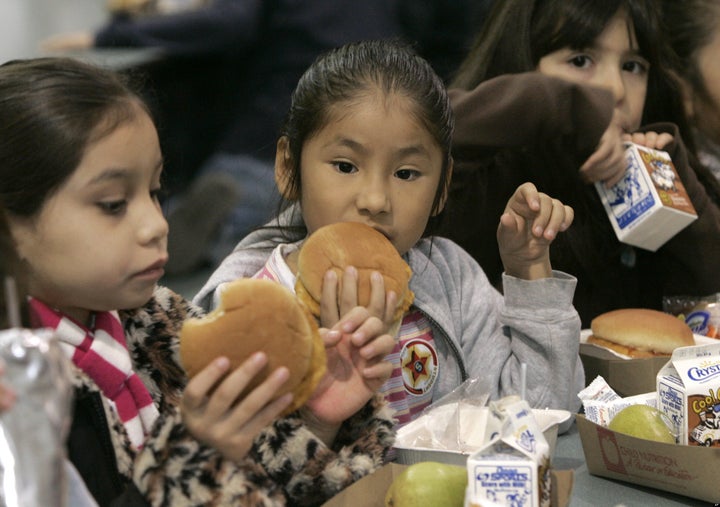 On January 2010, Mrs. Q, began a daunting task. An elementary teacher using "Mrs. Q" as a pen name to preserve her anonymity, decided to eat school lunch every day for one year.
I'm going to attempt to eat school lunch everyday in 2010. As a teacher it's available to me as well for a few dollars. Most of the students at my school get free lunch or reduced. I'm going to take pictures of the school lunch and post them.
With daily meal updates describing the chicken nuggets to the fruit cups, through the best and the worst of school lunches, Mrs. Q generated quite a following. Supporters include PTAs and nutritionists, critics include the School Nutrition Association. CNN reports:
Critics have argued her blog reads like a Whole Foods shopper judging the convenience foods purchased by people with less money. Mrs. Q has been accused of being a "snobby suburban mom" and bringing a socio-economic bias to the blog.
However, Mrs. Q attempts to clear up any misconceptions with her last school lunch blog post. She dedicates her last blog to the school lunch ladies, writing, "no staff member touches the lives of basically every student in the school every single day like the lunchroom staff."
I'd also like to make it clear that this project was never about "slamming" one school food company, one school district, or one school. The meals I ate were identical to meals eaten by kids all over this country every day in a school in your neighborhood. This was a campaign to raise awareness. It was a way for me to share my unique viewpoint with parents, a perspective that most parents never get to see even though they are provided with menus.
While debate continues about the nutritional value and quality in the face of budget cuts continues, Mrs. Q's blog has certainly brought more attention to the conversation.
After a year of eating cafeteria lunches, Mrs. Q's health hasn't changed substantially, a fact she attributes to her healthy diet outside of school. Her blood tests showed lower cholesterol and higher blood sugar, all within the normal range. She didn't gain any weight but recalled discomfort and stomach aches from several meals.
In her most recent blog post, Mrs. Q had a big announcement -- she is coming out of the blogging closet. After a year of anonymity, Mrs. Q has decided to bear it all in her upcoming book, to be published later this year by Chronicle Books.
Till then, Mrs. Q will continue to blog, reminding her audience, "I'm grateful that we all care about the food kids eat at school and I hope that my book contributes in a meaningful way."
Related
Popular in the Community