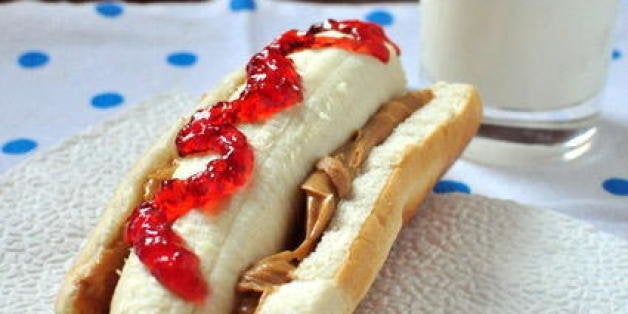 Lunch art is all the rage. As we scroll through meticulously crafted works of art made with sculpted veggies and colorful condiments, we feel a desire to wow our kids with similar masterpieces. Alas, our laborious attempts end up looking like this.
We've partnered with Ziploc, who understands that making lunches just can't take all day, to create a list of simple yet out-of-the-box lunch ideas. Scroll down for some ideas that are cute, creative, and that you don't have to be Picasso to execute.

1. Peanut Butter And Jelly Sushi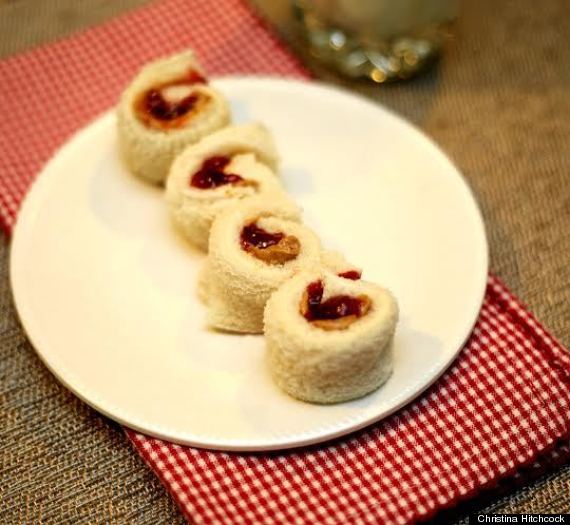 For your little sophisticate, a nouveau take on a lunchtime classic.
2. Hard Boiled Egg Molds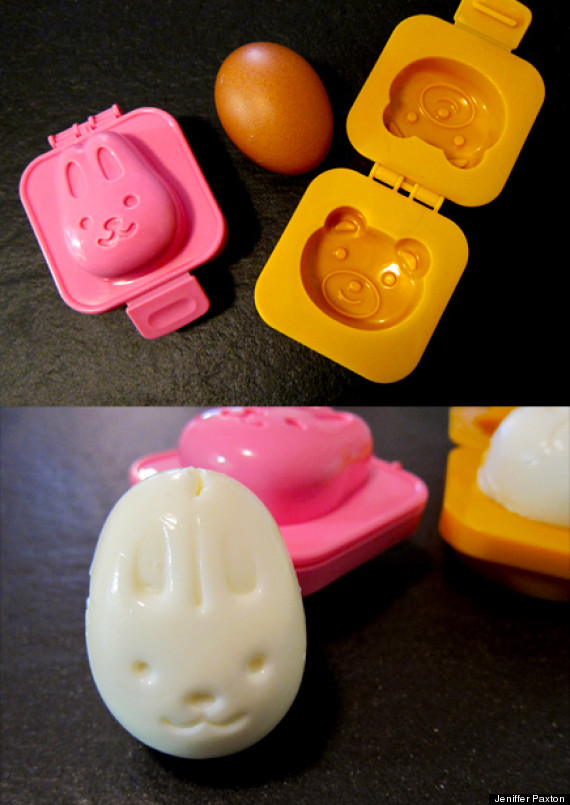 Classic, easy-to-make hard-boiled-eggs get a whole lot more adorable with these molds.
3. Flower Fruit Pops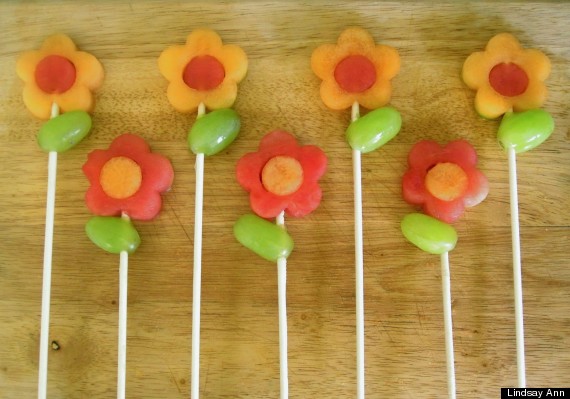 Get out your cookie cutters and use melon or even cucumbers to make these fruit flower pops. We can't get over how cute the grape leaves are!

4. Banana Dog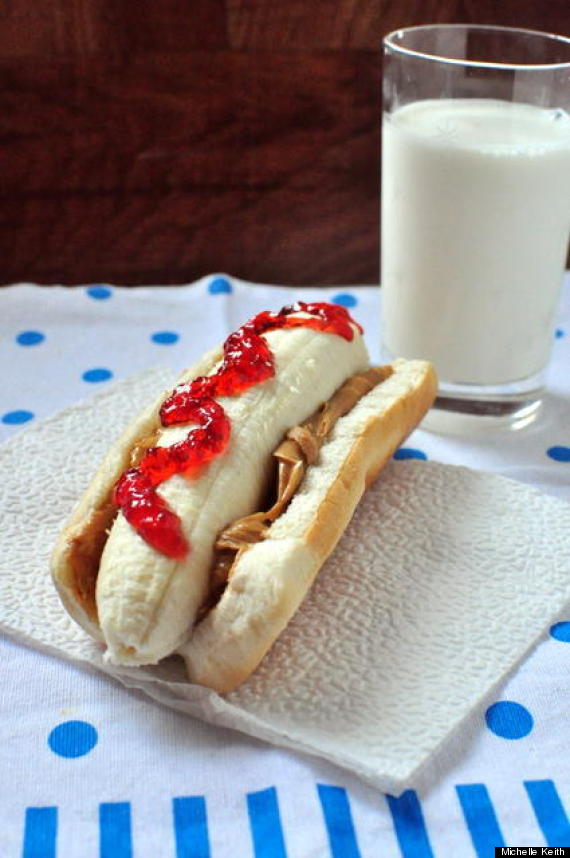 This simple take on a summertime favorite will definitely make your little guy or girl crack a smile at the lunch table.
5. Pinwheel Pizza Buns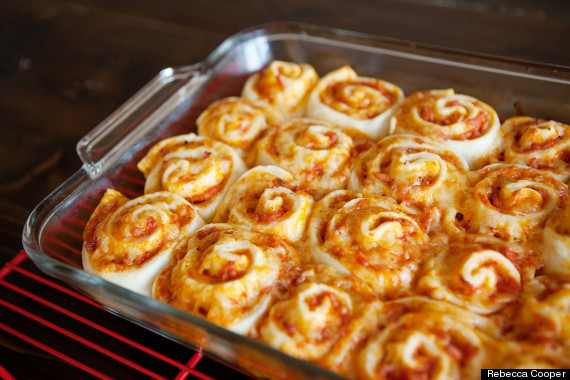 Freeze these babies and defrost them any morning for the simplest and most crowd-pleasing lunch ever.
6. Faux Watermelon PB&J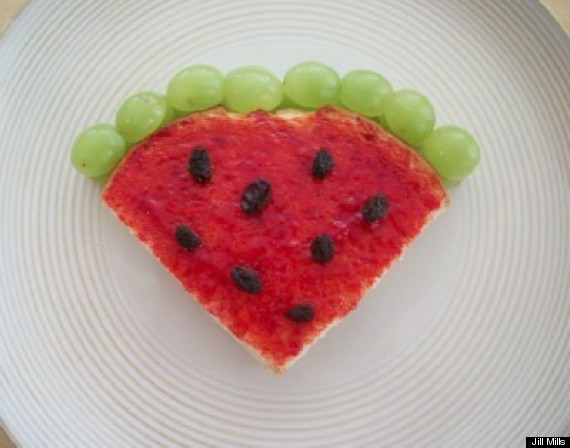 Watermelon "sandwich": triangle of bread + pb and j + raisins + green grapes = downright adorable.
7. Pear and Peach Peacock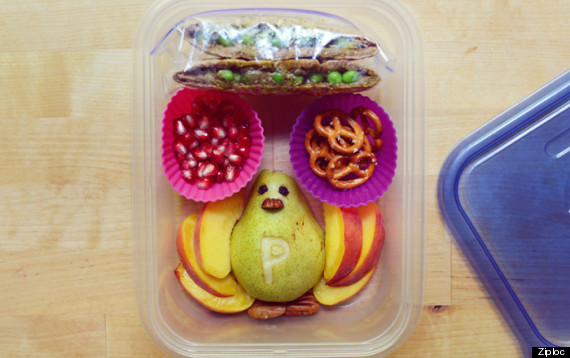 With a pear, a peach and some quick knife work, you can create a mini-peacock for your little one's lunch. Bonus: make it a "letter of the day" lunch by including items that begin with the letter P – pomegranate seeds, pretzels, pita pockets or whatever else you have on hand!
8. Homemade, Health-ified "Toaster Pastries"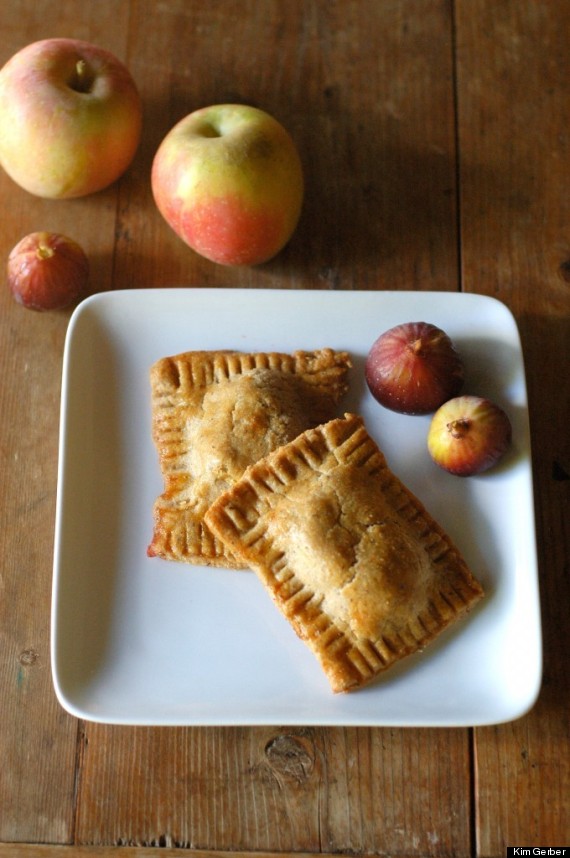 Kids love 'em, but the store-bought kind might not be the best thing for them. This powerhouse version packs a serious punch with a whole wheat and flax pastry. Use a toothpick on the dough before baking to personalize with letters or designs!

9. Sandwich Faces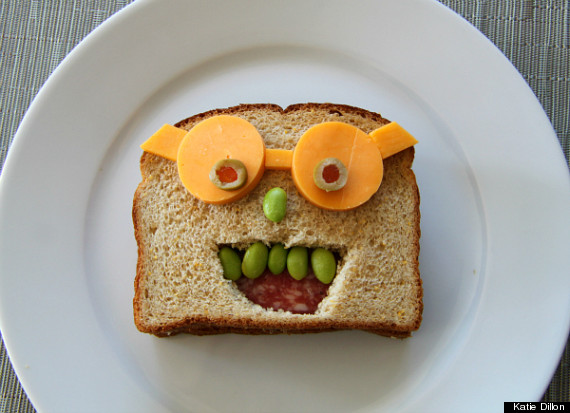 These silly sandwich faces are an easy way to get creative and have a major giggle factor.
10. Sprinkle "Fairy" Bread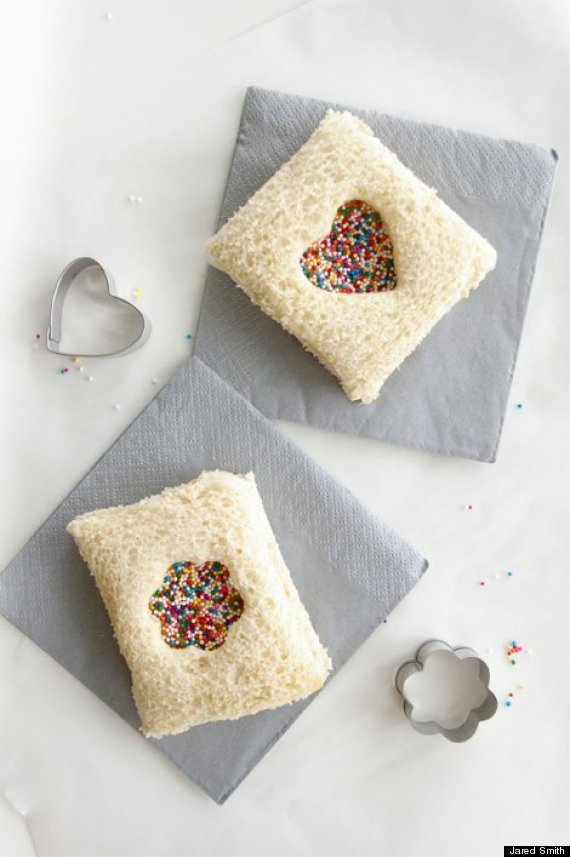 Who doesn't like sprinkles? With chocolate-hazelnut goodness involved as well, we'll have to make an extra batch for ourselves...


How do you do lunch for your little ones? Share on Twitter or Instagram with #LunchboxPics!
Product by