A few states over from where Ferguson police used armored vehicles and weapons from the Department of Defense to quell protests after the shooting of an unarmed teen in August, a more surprising institution has its own stock of military supplies from the government: a school district.
Pinellas County School District in Pinellas County, Florida, is one of over 20 districts around the country with a police force or public safety department in possession of former military supplies, thanks to the Department of Defense's Excess Property Program, or 1033 program. Since 1997, the initiative has provided excess military equipment to state agencies like local and public university police forces, but it has come under renewed scrutiny in the weeks following the Ferguson demonstrations.
The 1033 program provides supplies ranging from extreme weapons, like grenade launchers, to everyday materials, like laptops. State agencies must apply in order to receive extra materials from the military, and all the equipment is on indefinite loan. In Pinellas County School District, the district's police department received almost two dozen M16 rifles.
"Our hope is that our officers never have a need to use this equipment," Melanie Marquez Parra, the district's public information officer, told The Huffington Post. "These are items we acquired so they could have equipment for worst-case scenario situations."
To see where the supplies are ending up, Freedom of Information Act watchdog website Muckrock requested data on the 1033 program from every state around the country. So far, about 30 states have responded with spreadsheets showing what kind of military equipment they've received. The map below, created using Muckrock's data, shows some of the school districts that have received supplies from the 1033 program.
The data is not complete because many states have not replied to the FOIAs, and other states may not have provided comprehensive statistics. Still, it offers some surprising insights into which schools are making use of the excess military equipment.
In California, state documents published by Muckrock show that district police forces have received M16 assault rifles, grenade launchers and military vehicles through the program. San Diego Unified School District received a mine-resistant vehicle, which SDUSD Police Captain Joseph Florentino told NBC San Diego would be used "to get into any hostile situation and pull kids out."
"We have to balance the need for a vehicle that can save lives and what's best for our department, with what perception is and what community expectations are," Zipperman said.
Aledo School District in Texas, which secured military rifles through the 1033 program, has already started the process of returning the weapons, according to the Star-Telegram. But the vice president of the Texas School District Police Chiefs' Association told the outlet that schools may need this type of weaponry.
"Police need to have the same or better equipment than the person who wants to do harm," Jimmy Womack said, according to the Star-Telegram.
"Knowing that even much less lethal weapons like Tasers and pepper spray have been egregiously misused in Texas, we were extremely concerned they have been actively requesting M16s and assault rifles -- weaponry we don't believe is appropriate for a school setting," said Brennan Griffin, a spokesman for Texas Appleseed, one of over 20 organizations that sent the letter to government leaders.
"The increasing presence of police in schools has already proven problematic, particularly for students of color and those with disabilities," says the letter. "Arming school police with military-grade weapons and gear creates the potential to contribute to climates that students of color already experience as hostile, and contributes to the normalization of the criminalization of these youth, worsening educational outcomes, and producing no public safety benefits."
But if the 1033 program stops supplying extra materials to schools, districts could potentially lose out on millions of dollars in supplies. According to state data provided to Muckrock, for example, the Los Angeles Schools Police Department has received over $700,000 worth of supplies through the program.
Value Of Supplies Received Through 1033 Program
|
Create Infographics
A spokesperson for the Defense Logistics Agency did not return a request for comment. But an agency spokesperson told the WSJ that most equipment given to law enforcement agencies through the program is not weaponry.
"Each state is visited biannually for a program compliance review to further look at records, property and usage," the spokesperson said.
Support HuffPost
The Stakes Have Never Been Higher
Before You Go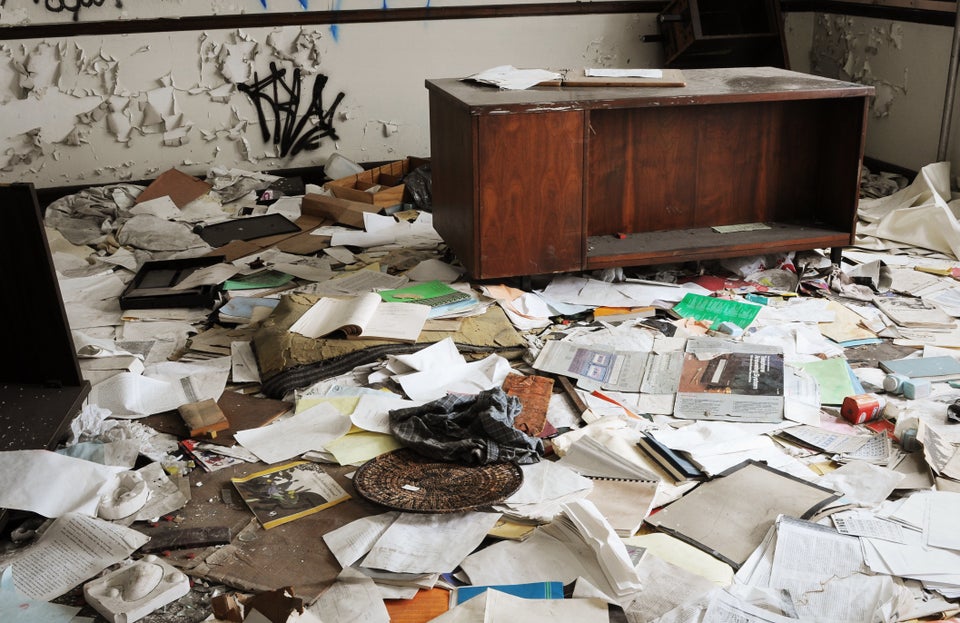 Closed Philadelphia Schools
Popular in the Community