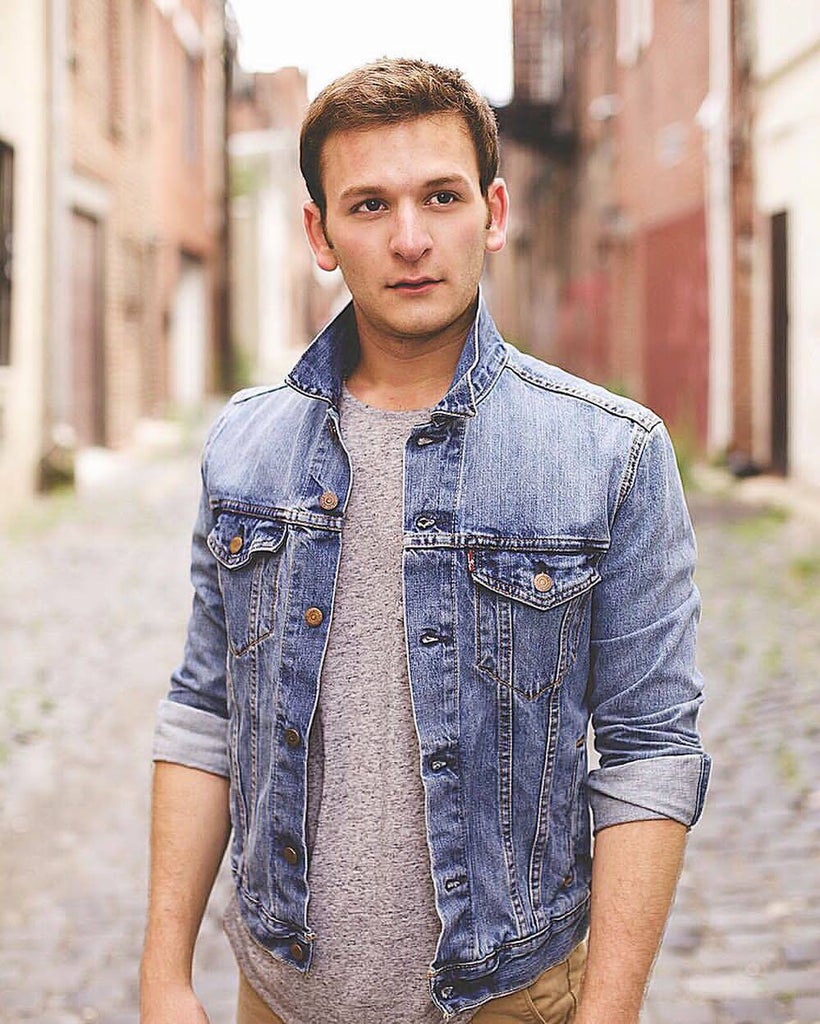 "there's so much I want to do, the EP was just the beginning."
In June 2017, singer-songwriter released his debut acoustic EP titled "Love One Another." Within 24 hours the record had charted on the U.S. Singer/Songwriter iTunes chart and by the end of the week it had also charted on Norway's official chart. 
With the success of his initial music release and the beginning of a new year, the School Of Rock actor is debuting his first ever, live music video. The visual was shot on Staten Island in New York and embodies the whole "Brian Falduto & Friends" concert experience. "The goal was to have a video that showed an insight into one of our shows," says Falduto, having spent the past several months sharing his music live at venues in & around NYC as well as for various charity events.
There are 5 videos that will comprise the "Live Performance Sessions" when the full series is released later this month but today, January 8th, brings us "Turn That Song Back On."      
Since June, Brian has made international headlines with this song, a timely written love note to the LGBTQ community and the world as a whole. The song encourages acceptance of oneself and of others, a message learned from Brian's long struggle with his own LGBTQ status, quoted in Gay Star News and Attitude magazine as having had his childhood spotlight leave a large imprint on his journey.  The video features the talents of Bronwyn Whittle, Kelsey Martin, Michael Benjamin Bunin, Austin Deyo, and Emily Goggin and reflects the acoustic, heartfelt & energetic performance Brian is known to deliver.  For this particular rendering of the song, the group splashed in a chorus of Mackelmore's "Same Love."
Falduto is optimistic about the future and says, "there's so much I want to do, the EP was just the beginning." Adding, "Now that I've started this music journey, I can't imagine my life without it." Love One Another marks his determination to keep moving forward. "I am passionate about this lifestyle I'm choosing to pursue - I love creating and performing so the fact that I can still do both is incredibly fulfilling – bring on 2018!"
The School Of Rock star teamed with ForHuman Productions for the live video series. The New York based company were very excited to work with Falduto. Co-founder Aaron Michael Krueger said, "we jumped at the chance to work with Brian, I had been to a couple of his shows and loved the idea of recording the series and keeping it as authentic as possible."
Brian Falduto is headed west for the winter and will be spending a few months in LA to achieve some personal career goals and escape the cold weather. Tonight, marks Brian's final NYC performance in conjunction with his music video release. 
#LoveOneAnother #BrianFalduto
Calling all HuffPost superfans!
Sign up for membership to become a founding member and help shape HuffPost's next chapter
This post was published on the now-closed HuffPost Contributor platform. Contributors control their own work and posted freely to our site. If you need to flag this entry as abusive,
send us an email
.