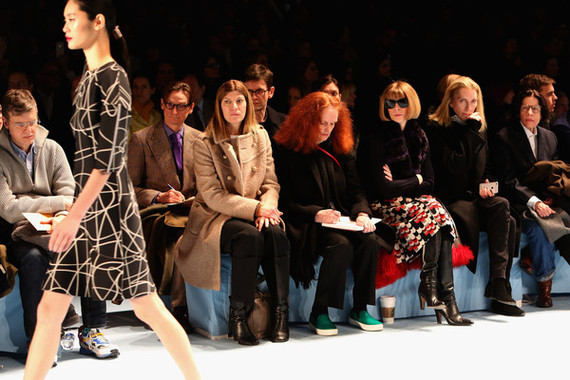 Ok, listen up kids, its time to go to school. Now that New York fashion week has officially come to a close, I'm here to tell you about the looks that designers have forecasted as must-haves for next season. From a rundown of the best shows, to the beauty looks that will have all eyes on you, these trends from New York Fashion Week will be going from the runway to your clothing rack in no time.
Ready to up your chic game and hit the books? Read on below for the holy grail of style inspiration known as New York fashion week...
Nailed It


From amped up whites seen at Suno to square decals at Cushine et Ochs and "snowcap" tips at TIbi, the verdict on nail art for Fall will be "more is more."
Fringe Benefits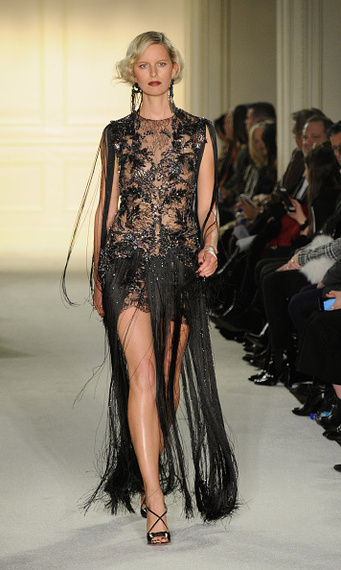 From street chic, to runway ready, fringe was everywhere during New York fashion week. From pencil skirts, to accessories and head to toe looks, its safe to say you'll be getting fringey with it come Fall.

Hair Did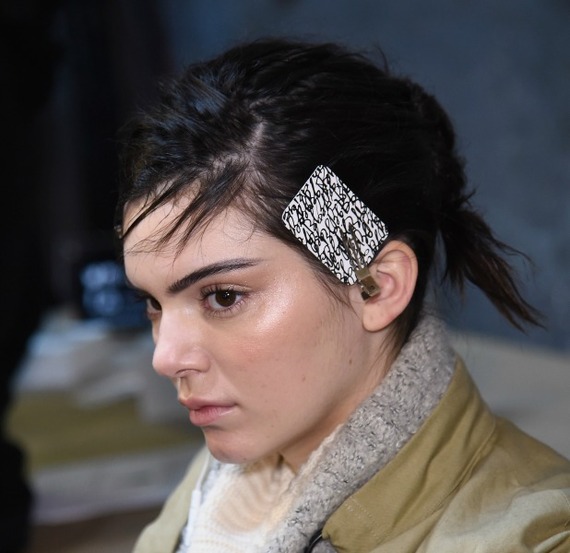 From Prabal Gurung's sporty pony, to Narciso Rodriguez's messy wave and Clover Canyon's glossy bang, there was a plethora of options for best in hair "do's" this season.
Looking for understated elegance that will take your from the office to cocktail hours? I loved the undone knots by Paul Hanlon at Vera Wang.

Made up: Trends in Makeup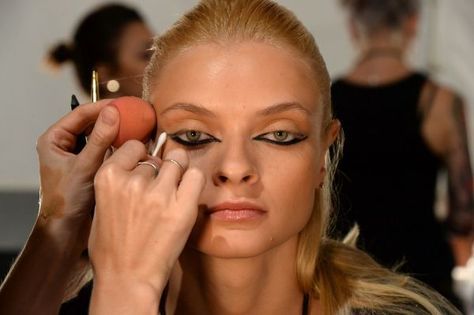 See You On The Flip Side. Cant master the purrfect cat eye? Fret not, from Rag and bone to suno and edun, makeup artists have started a new downward facing eyeliner trend.
Shine bright like a diamond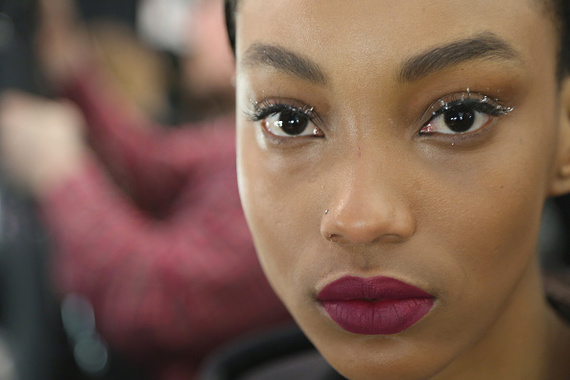 While Carolina Herrera showed some beautiful long lashes flecked with faux snow, Makeup artist James Kaliardos attached tiny Swarovski sparkles to silver string and glued them to the center of models lower lash lines at Rodarte.
Suit Up
A big trend come fall will be the sophisticated allure of a suit. From those that only flirt with their masculine beginnings to suits that mean business, designers like Marissa Webb and Thakoon presented collections that are sure to suit any style, and any woman.
All Black Everything.
From Vera and Alexander Wang to Thom brownes all black collection, like it or not, black is back this season. Best of all? These designers have mastered and given new life to the appeal of the LBD.

Smells Like Team Spirit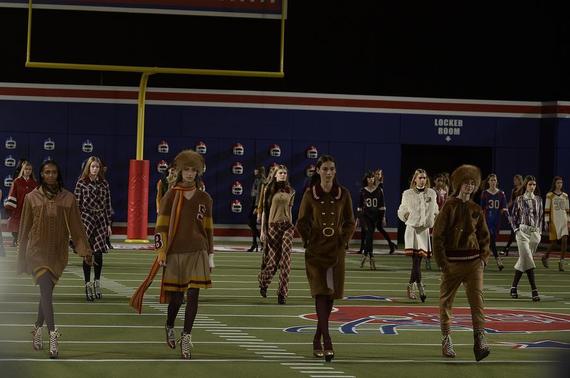 It was all about the ballgame at Tommy Hilfiger, where the collection took its cue from sports. From cheerleader-style minis that had a slight sixties feel, to capes and statement leather dresses, Tommy's collection was all about team spirit.

Fairytale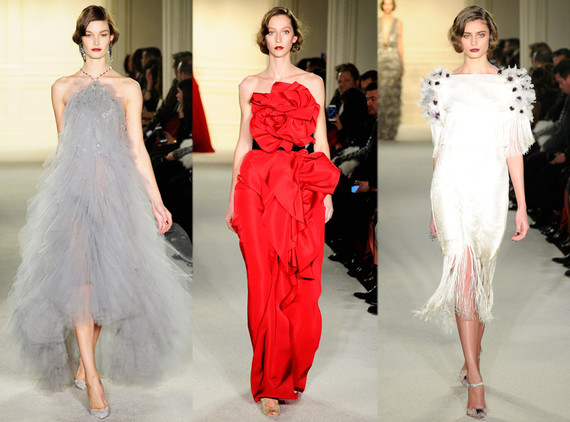 I dare you to not get whisked away in Marchesa's whimsical world. From opulent beading, decadent tulle, 3d florals and gatsby inspired gowns, Marchesa collection was the very definition of soiree-ready.
Oscar worthy: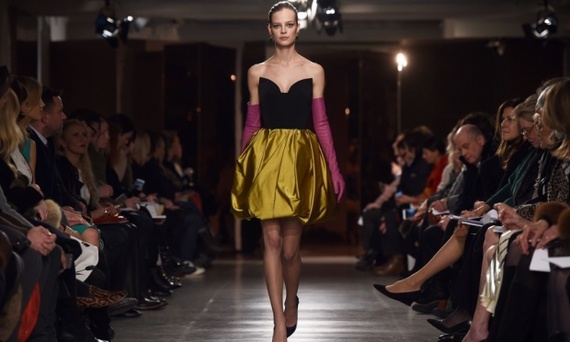 For the first collection since Oscar de la Renta's passing in October, Peter Copping made his debut for the brand in true Oscar fashion. Emotions were high as the beloved designer was remembered through Copping's collection. In a dedication of sorts, coppings collection was clearly meant to make Oscar's presence felt and was ever apparent in his pretty, feminine prints and sumptuous ballgowns.
High Style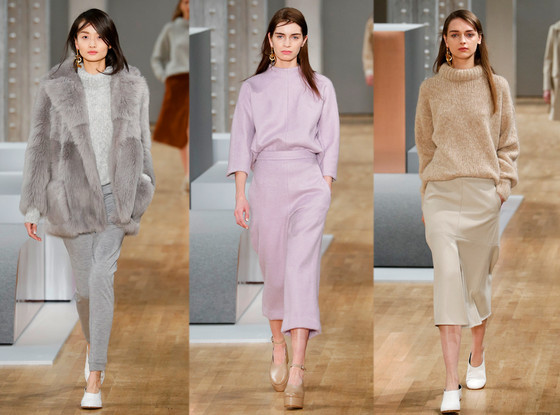 Turtlenecks were back with a vengeance this NYFW. From Donna Karans classic modern twist to Victoria Beckham fluid pieces, and Alexander Wang studd appeal necklines, this fall, woman will be keeping things underwraps.
Lights, camera, action
Carolina Herrera brought more of her print mastery to the runway this season, with eye-catching dress-and-jacket combos that are sure to be seen all over the red carpet this season.
Style with Heart
At Style by Zoey, I am all about "style with heart" and was thrilled to be invited to Set NYC's fashion benefit to end child sex trafficking. Additionally, the annual "ladies in red" NYFW "Go Red For Women" Fashion show at Lincoln Center presented by Macy's (showcasing the 2015 American Heart Association collection) was the very definition of style with heart. Here's to hoping fashion benefits will be an even bigger fixture on the NYFW scene in years to come.
Looking for more style tips? Visit me at style by zoey
Photo Credit, Getty Images