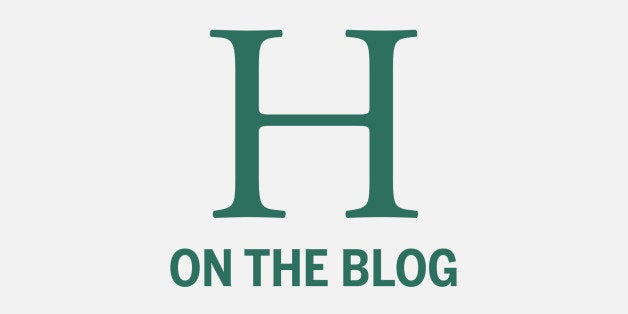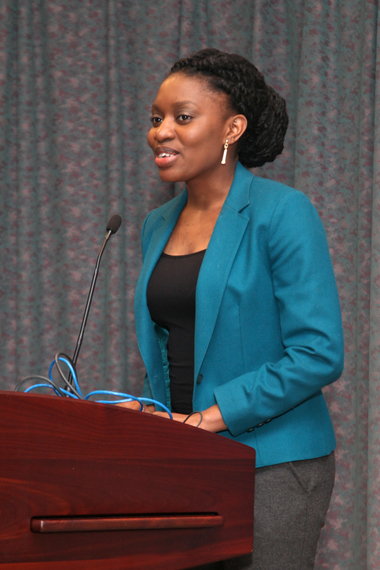 (BROCKTON, MA) - When University of Massachusetts Dartmouth senior Kerenne Paul crosses the stage in her cap and gown on Friday, May 16, the occasion will be a day of firsts for the 22-year-old formerly homeless undergraduate and her mentors at the non-profit organization, School on Wheels of Massachusetts (SOWMA). Kerenne will be the first in her family to graduate from college and the first student in SOWMA's High School Plus (HSP) program to receive a college diploma. At the same time, Kerenne's four siblings will be looking forward to their futures: her two older sisters will be graduating from Bridgewater State University this year and her younger brother is a sophomore at Suffolk University. Her youngest brother in middle school is already talking about his college choices.
It has been an eye-opening journey for both Kerenne and the 10-year-old nonprofit organization. The Brockton High School alumnae first encountered SOWMA when she was a high school senior living in a homeless shelter with her parents and siblings. The family had resided in Super 8 motels in Brockton and Fall River before moving into the Conway House in Middleboro. There, Kerenne's family was introduced to a variety of academic support services available through SOWMA for students experiencing homelessness. Kerenne and her siblings were matched with a volunteer tutor/mentor who helped them with everything from homework assistance to college applications.
Answer to a dream
Receiving support services while living in a shelter was the answer to a dream for Kerenne, who at 17, was hoping to attend college but did not have the financial resources to make it possible. SOWMA provided Kerenne and her three siblings with the support they needed to achieve their goal of graduating high school and going onto college. SOWMA's help didn't stop with Kerenne's admission to UMass Dartmouth. SOWMA staff helped negotiate her financial aid and tuition assistance throughout her four years of college. In addition they assisted with necessities, such as dorm supplies, college fees and textbooks. During Kerenne's studies at UMass Dartmouth, SOWMA staff continued to mentor her and help her find internships and jobs, when needed.
"School on Wheels made it a goal of theirs to see us achieve our dreams," Kerenne remembers. "They provided me with help and support from day one. From assisting me with completing my college applications and my FAFSA forms, to buying books and assisting with my college fees, they made sure I had every resource necessary to succeed in my college career."
Kerenne's remarkable journey from family shelter to college graduation is one of the many success stories in SOWMA's 10-year history. As the first HSP student to work with the organization all the way from high school through college, the young woman has achieved a milestone. While it is estimated that 75 percent of homeless teens drop out of school before graduation, Kerenne and her siblings are beating the odds. Currently, SOWMA is working with 26 college students enrolled in such schools as Bridgewater State University, Brandeis University, Tufts University, UMass Boston and Massasoit Community College. Since its 2004 founding, the organization has provided more than 24,000 hours of academic tutoring and assistance to students in grades K-college, and supported more than 1,700 students impacted by homelessness.
As for Kerenne, the soon-to-be college graduate is waiting to learn whether she will be admitted into a Master's degree program in economics and she is seeking employment with a financial institution where she is looking to apply her quantitative, analytical and problem solving skills. The future is ripe with opportunity, thanks in part to the support she's received from SOWMA. "I always knew that I wanted to go to college and that God would make a way for me to get there," she describes. "School on Wheels opened the doors for me and made it possible for me to go to college and get my degree."
In a tribute to her daughter's upcoming college graduation, Kerenne's mother recently took a mission trip to Haiti to work with homeless families there. Once being homeless herself, she wanted to give back as a way to thank God for her children's success.
ABOUT SCHOOL ON WHEELS OF MASSACHUSETTS
As the only organization in Massachusetts providing customized one-on-one tutoring, backpacks, school supplies, college assistance, educational advocacy and parental support for students impacted by homelessness, School on Wheels of Massachusetts (SOWMA) is dedicated to providing students with the tools they need for achieving their full potential despite having no place to call home. Learn more about SOWMA and its life-changing work at www.sowma.org or phone Cheryl Opper at 508-587-9091 to learn how you can change a child's life with SOWMA.
REAL LIFE. REAL NEWS. REAL VOICES.
Help us tell more of the stories that matter from voices that too often remain unheard.