A 14-year-old Maryland girl reported this month she was raped in a high school bathroom by two older boys. The accused assailants, also students at Rockville High School, reportedly solicited the young woman for sex in the hallway, and forced her into the restroom when she refused, according to CNN.
But in the weeks since, discussion has mostly focused on the immigration status of the accused assailants. The alleged attackers, aged 17 and 18, are undocumented immigrants.
Community members, political leaders, right-wing media outlets and President Donald Trump's White House point to the crime as an example of why the U.S. needs to crack down on illegal immigration.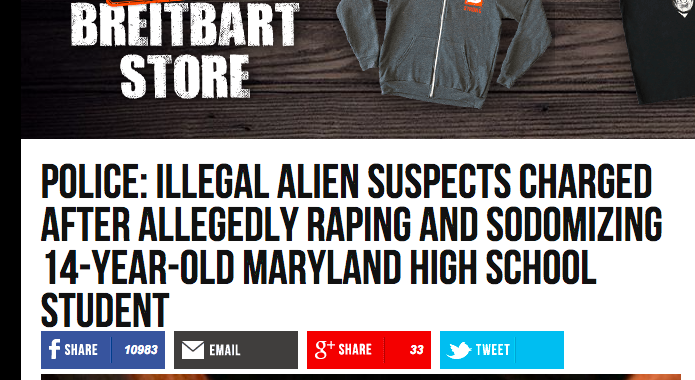 The reaction misses the point, say leaders in the fight against sexual assault at schools.
Sexual assault in K-12 schools is "all too common," committed by all types of students ― regardless of immigration status, said Alexandra Brodsky, a fellow at the National Women's Law Center. As of September 2016, the Department of Education Office of Civil Rights was conducting 99 investigations into school districts over occurrences of sexual violence and assault.
"We have heard about countless stories about white, native-born men and boys [committing sexual assault] and never hear politicians calling for a ban on boys in schools and a ban on football players entering the country," said Brodsky.
Instances of sex crimes in schools should spur conversations around consent, healthy relationships, and support for survivors, Brodsky said.
But in the case of Rockville High School, the rape has been used to promote "draconian immigration enforcement," she said.
We have heard about countless stories about white native-born men and boys [committing sexual assault] and never hear politicians calling for a ban on boys.
White House press secretary Sean Spicer last week made himself an example what Brodsky fears. He sounded off on the assault, calling it "horrendous, and horrible, and disgusting," and added, "I think part of the reason the president has made illegal immigration and crackdown such a big deal is because of tragedies like this."
Each of the teens had been detained crossing the U.S.-Mexico border in 2016, the Baltimore Sun reported. Because they were unaccompanied minors, they were released to relatives in the U.S. under rules designed to avoid the long-term detention of children.
Some parents and community members are calling for increased monitoring of undocumented students in the school system. They have packed town-hall meetings, demanding answers about how such a crime was allowed to occur inside a school building. 
"This little girl's rape is the fruition of liberal policy in this county," Sam Fenati, a Montgomery County resident, told WTOP last week after a community meeting with school officials. 
In response, school leaders have highlighted security protocols and policies dealing with new students. The district does not collect information about students' immigration status, and schools cannot legally require that students prove their citizenship. 
However, by focusing on the alleged perpetrators' immigration status, community members  and government leaders are obscuring more urgent questions about how to prevent sexual assault, said Esther Warkov who founded the nonprofit Stop Sexual Assault in School after her own daughter was sexually assaulted at school. She sees the Rockville reaction as a "diversionary tactic" that allows political leaders to skip the hard work of looking at sexual violence as a "systemic problem."
"Our government should be focusing on widespread sexual harassment, sexual assault and violation of students' civil rights," said Warkov. "It's easy to look like you're doing your job when you focus on two perpetrators." 
Calling all HuffPost superfans!
Sign up for membership to become a founding member and help shape HuffPost's next chapter
BEFORE YOU GO