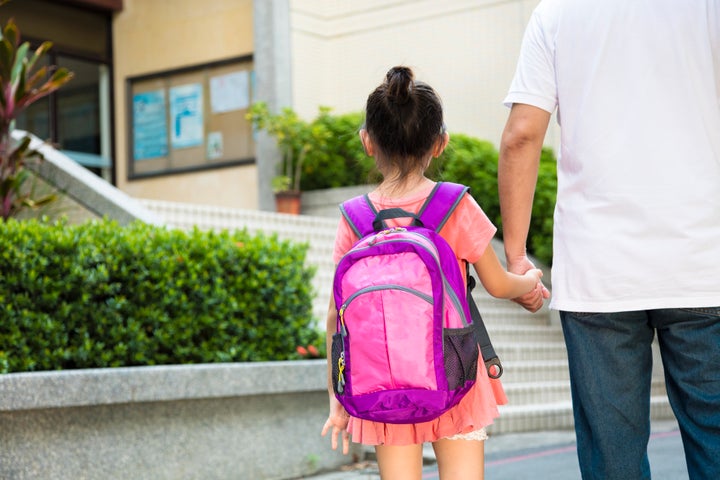 As schools have taken steps to beef up their security measures, violence in schools has taken a dive.
The latest school safety numbers from the Department of Education, released Wednesday, show that schools have overall become safer places. While the data, which presents the most recent national indicators on school crime and safety, shows a slight uptick in violent deaths at school, it also shows that bullying and nonfatal crimes have greatly decreased.
At the same time, the numbers show a huge increase in terms of school security measures and training over the years. In the 1999-2000 school year, only 19 percent of public schools reported using security cameras. By 2011-2012, it was up to 64 percent. By 2013-2014, it had risen to 75 percent.
During the 2012-2013 school year, there were 53 violent deaths among students, nonstudents and staff members at U.S. private and public schools -- either in the form of suicide or homicide. The previous year, there were 45 violent deaths at school. In 1992-1993, the earliest year for which data is available, there were 57 violent deaths at school. The number peaked in the 2006-2007 school year with 63 violent deaths. When a student is a victim of homicide, it's much more likely to happen outside of school than at school.
In several other regards, schools are safer than ever. Rates of bullying have dropped dramatically, with only 16 percent of schools reporting that bullying occurred once a week in 2013-2014. In 1999-2000, this figure stood at 29 percent.
Rates of nonfatal victimizations have also dropped. The number of students who reported falling victim to nonfatal crimes, like theft and assault, has decreased 82 percent since 1992, according to the most recent figures.
Still, schools are increasingly using resources to prepare for the worst, with nearly 90 percent of schools saying they have official plans in place in the event of a shooting.
Peggy G. Carr, acting commissioner of the National Center for Education Statistics -- the branch of the Department of Education that released the report -- said that while trends are moving in the right direction, there's still room for improvement.
"This report provides important information about the climate of safety in our nation's schools and on college campuses. These are the places where we expect students to learn and grow," Carr said in a press release. "The data show that we have made progress; bullying is down, crime is down, but it's not enough. There is still much policy makers should be concerned about. Incident levels are still much too high."
Rebecca Klein covers the challenges faced in school discipline, school segregation and the achievement gap in K-12 education. In particular, she is drilling down into the programs and innovations that are trying to solve these problems. Tips? Email Rebecca.Klein@huffingtonpost.com.
Popular in the Community