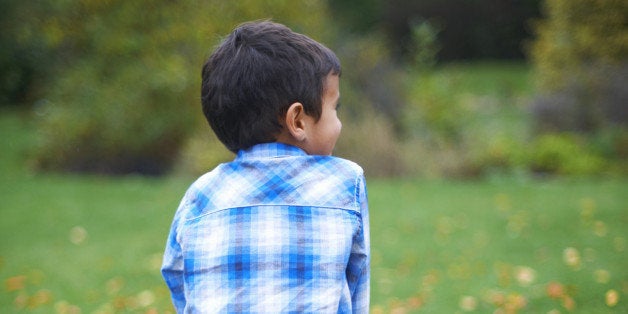 What can you say when there are no words?
We are all reeling today in the aftermath of the school shootings in Connecticut. I, for one, feel leveled and heartbroken; it is impossible to imagine the impact on the families who lost children, those whose children were spared but so profoundly traumatized and the rest of us who bear witness from afar to the unthinkable.
Here, in the interest of offering at least a few words that might help parents speak with their children about this event, are some thoughts.
• Limit your child's exposure to news coverage. An onslaught of television coverage can generate tremendous anxiety.
• Be brief. Your child will let you know how much in-depth information he or she needs and has heard. Be careful not to flood your kids with lots of details, which can be emotionally overwhelming. That said, be prepared and willing to revisit the conversation any number of times as children digest the news and additional information comes out.
• Focus on what your child needs most: Reassurance. Ultimately, your kids wants to hear you say that this kind of thing will never happen to him or her. Until we know more details about the shooter, we can't offer specifics, but you can talk about whatever types of protection your particular school does (hopefully) offer, whether it's a closed campus, access only through an office or a high fence. While as parents ,we may believe that these things cannot always guarantee our children's safety, they will give your child something to lean on.
• Make sure your answers are age-appropriate. Young children want to be told that something like this isn't going to happen to them or to those they love. Older youngsters will want more details that will help them untangle complicated issues. Again, until we know more, we cannot offer specifics that might help make sense of what is ultimately such a senseless and horrific event, but do tailor your answers to accommodate your particular child's ability to process complex information.
• Watch your children for signs of distress. Some kids may not want to talk about the shooting despite hearing about it, but may internalize their fears and anxieties. Problems with appetite, sleep, mood swings and aggression can all point to the need to help a youngster get difficult feelings out in the open.
• Get support. Many parents are feeling very fragile right now. If you need support, ask for it from reliable friends and loved ones. While your children may (understandably) see you emotionally shaken, they also need to see you as their rock and source of strength.
• Offer comfort. An anxious child may be asking for reassuring words, but may be most comforted by a cuddle on your lap, a game of Monopoly or a warm and loving family dinner. At times like these, we all are restored by the normal routines and simple activities that nourish our hearts and spirits. Take time, make time for the things that bring you and your children quiet comfort.
I am sending my prayers to all those impacted by this nightmare, and hope that we can collectively find a way to make sure today's event is the last of its kind. No parent should be afraid to send their little one off to school, and no child should be afraid to go. It is a sad day for us all.
Related