WASHINGTON -- Nearly 100 school shootings have occurred in the two years since the massacre at Sandy Hook Elementary School, according to a report released on Tuesday.
The report, sponsored by anti-gun violence groups Everytown for Gun Safety and Moms Demand Action for Gun Sense in America, counted at least 95 school shootings in 33 states since Dec. 14, 2012, when a gunman killed 20 children and six educators in Newtown, Connecticut. According to the data, previewed by The Huffington Post, each week averages about one school shooting.
The results show that despite the outcry that followed the Sandy Hook shootings, the threat of gun violence in schools is very much alive, with 45 deaths and 78 non-fatal gunshot injuries resulting from shootings since the massacre. The report found that at least one person died in 32 percent of the incidents, and that 73 percent of the time the assailant or assailants intentionally injured or killed someone with a gun.
The report counted incidents as a school shooting if the press or law enforcement confirmed that a firearm was discharged inside of a school building or on school or campus grounds. If a gun was brought into a school but not fired, or was fired off school grounds, it was not included.
"I think this report is astonishing," Shannon Watts, founder of Moms Demand Action, told HuffPost on Monday. "There's no other developed country that looks like this or that would tolerate this kind of violence among schoolchildren."
The groups also released a new advertisement to coincide with the Sandy Hook anniversary. The chilling video shows small children in a classroom when an alarm goes off, sending them hiding under their desks for a lockdown. The camera pans over their terrified faces as the voices of TV anchors delivering news of "another school shooting" reverberate in the background.
"Our children are facing it every day, so when are we going to?" a narrator asks at the end of the ad.
The new analysis and ad are the latest materials that groups like Moms Demand Action and Everytown, which is backed by former New York City mayor Michael Bloomberg, hope will bolster support for stricter gun laws. The anti-gun violence coalition contends that Americans support several measures to reduce gun violence, including universal background checks.
Although Congress failed to pass legislation to expand background checks in the wake of the Sandy Hook shooting, polls show that a strong majority of Americans continue to believe background checks should be required for all firearm purchases, including at gun shows and in private sales. Everytown president John Feinblatt said the anti-gun violence movement has not given up on Congress, but has found some states willing to tackle the issue.
Last month, voters in Washington state overwhelmingly approved a ballot initiative to expand background checks and close the so-called "gun show loophole." Bills designed to keep guns out of the hands of domestic abusers were signed into law in as many as six states, including those led by Republican Govs. Bobby Jindal (La.) and Scott Walker (Wis.).
"I'm a father of two school-age kids and I can say that every school shooting on this list represents a parent's worst nightmare," Feinblatt said. "So clearly more work needs to be done and we can't accept a culture where lockdowns are the new fire drill."
Although any legislation to curb gun violence is assumed dead in Congress, groups dedicated to the cause said they will continue to push federal lawmakers while focusing on state legislatures and ballot measures. Emboldened by the success of Washington state's background checks initiative, advocates are eying a similar strategy in states such as Oregon, Arizona and Maine.
In Nevada, nearly 247,000 signatures were submitted to force the state legislature to consider universal background checks. If the measure is not signed into law, it will be automatically placed on the 2016 ballot.
"There has been demonstrable progress," Feinblatt said, although he was quick to add that the new report shows just how much work needs to be done.
Watts emphasized the report's finding that among the K-12 school shootings perpetrated by minors, nearly two-thirds of the weapons -- 10 of 16 -- were acquired by shooters from their own home.
"We talk a lot about keeping guns out of the hands of criminals, abusers, and the dangerously mentally ill," she said. "We also need to keep handguns away from our children and teens."
Before You Go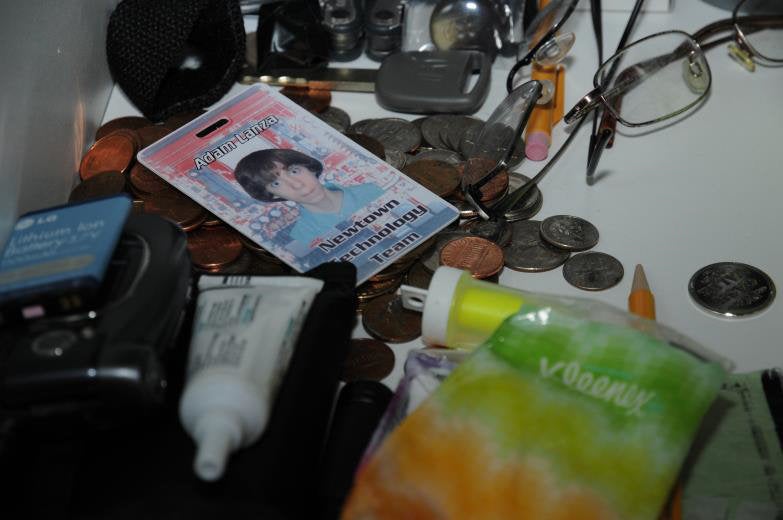 Sandy Hook Elementary School Shooting
Popular in the Community