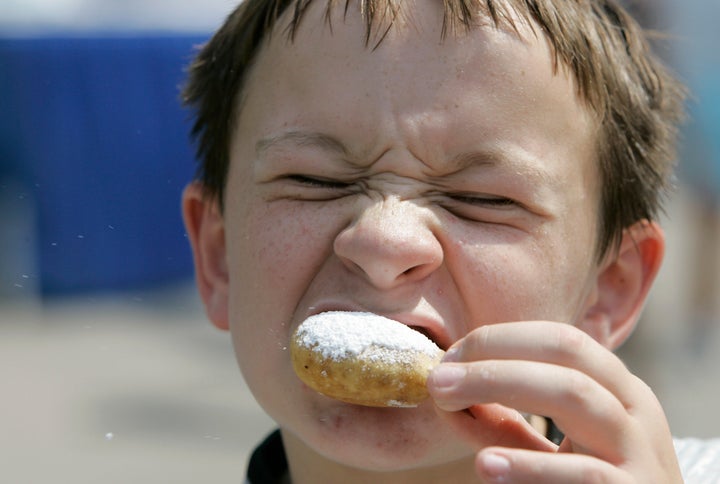 The leanest state in the nation is taking big strides to retain that unique distinction -- the Colorado Senate passed a bill that would ban trans fats in the state's schools on Tuesday. The bill just barely squeaked through passing by a single vote, 18-17.
The bill (SB 12-068), which can be read in its entirety here, states that it prohibits public schools and charter schools from "making available to a student a food item that contains any amount of industrially produced trans fat. The prohibition applies to all food and beverages made available to a student on school grounds during each school day and extended school day, including but not limited to a food or beverage item made available to a student in a school cafeteria, school store, vending machine, or other food service entity existing upon school grounds or through any fundraising effort conducted by one or more students, teachers, or parents."
However, the prohibition does not apply to foods or beverages that are part of a U.S. Department of Agriculture meal program or a school fundraiser, such as a bake sale, conducted by students, teachers or parents, according to Senate Bill 68.
AP reporter Kristen Wyatt tweeted about the bill's passage, Tuesday:
And although there was no debate, it was not due to bipartisanship -- all GOP senators voted against the bill and were joined by only two Democrats: Sens. Schwartz and Jahn. Meaning Senate Bill 68 likely faces an uphill battle in the Republican-controlled House.
Education News Colorado reports that critics of the bill argue that it could be a financial burden on districts and that it is unnecessary because some districts have already removed trans fats from their menus because of pending U.S. Department of Agriculture rules calling for a reduction of trans fats in school meals. Lobbyists are hoping that the bill dies in the House.
Chairman Tom Massey (R-Poncha Springs), the Republican co-sponsor of the bill (Sen. Lucia Guzman is the Democrat sponsor) told The Associated Press that Colorado needs a bill like this to keep its healthy status saying, "Colorado is one of the healthiest states but has one of the highest rates of childhood obesity. So if we're going to do something about that, this is a step in the right direction."
Related
Popular in the Community