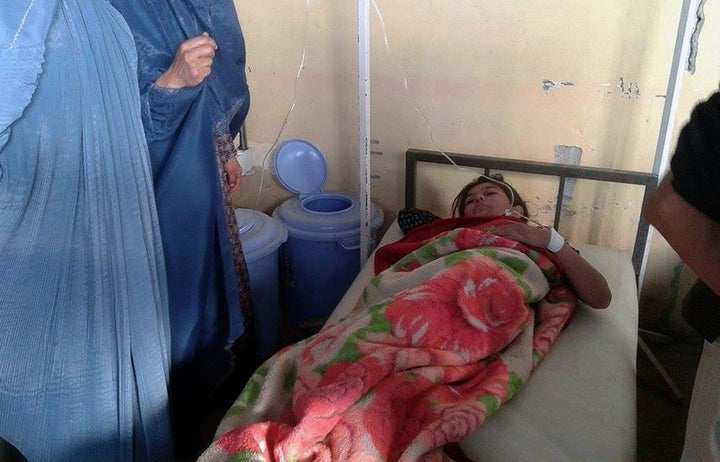 At least 12 schoolgirls were killed in a stampede during Afghanistan's powerful earthquake on Monday.
The tragedy occurred at the Bibi Hajra high school in Afghanistan's northeastern Takhar province, after tremors sent the girls running to escape their school, local officials say. Some of the children were trampled in the ensuing panic. 
"They fell under the feet of other students," Abdul Razaq Zinda, provincial head of the Afghan National Disaster Management Agency, told Reuters.
All of the victims killed in the stampede were under the age of 16, Agence France-Presse reported.
Dozens more girls were wounded in the push to flee the school, and were subsequently rushed to a hospital, local official Sonatullah Taimor told The Associated Press. 
Photos distributed on Monday showed some of the injured young girls being tended to and recovering in their hospital beds.
Photographers at the scene captured images showing a mound of discarded children's shoes stacked against a wall outside of the school.
Takhar province is situated near the epicenter of the 7.5-magnitude quake, which killed hundreds of people in Afghanistan and Pakistan. The disaster collapsed houses and buildings, and knocked out communications systems in a number of areas of Afghanistan. 
The province is around 155 miles north of the Afghan capital of Kabul, and late last month came under heavy attack from Taliban forces during their push to take territory in the country's north. When the militants assaulted the major city of Kunduz in a neighboring province, nearly a thousand displaced families journeyed to Takhar's provincial capital to find safety.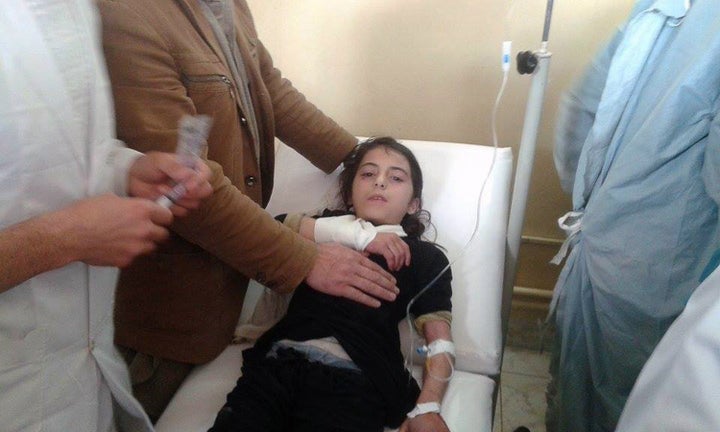 In 2014, there were 163 documented attacks against schools in Afghanistan, according to United Nations data, and girls seeking education were particularly subject to violence and intimidation. 
Monday's tragic stampede occurred in a part of Afghanistan where girls already face fear and danger attending school. Takhar has been the site of reports of poisonings at girls' schools in recent years. Local officials blame the Taliban for attacks on the facilities, while some observers say the reports are incidents of mass hysteria from psychological stress factors. 
PHOTO GALLERY
Powerful Earthquake Rocks Afghanistan, Pakistan and India
Calling all HuffPost superfans!
Sign up for membership to become a founding member and help shape HuffPost's next chapter