Over the past two weeks, I have contemplated whether the Olympics have outlived their useful life and if it would be best for everyone involved to let the fire of the Olympic torch burnout forever. There is no shortage of stories where host cities spend billions of dollars building venues for the games only to have these venues become abandon and useless when the Olympics leave town. Many of the two dozen facilities built for the Games in Athens are now surrounded with chain-linked fence and covered in graffiti. Billions of dollars were wasted to bring the games to Athens. Greece has fallen into a deep economic recession and the Olympics have become symbolic of government waste. In Beijing, the Chinese government spent $480 million to build a stadium. Today, that stadium costs $11 million annually to maintain yet cannot find a regular tenant.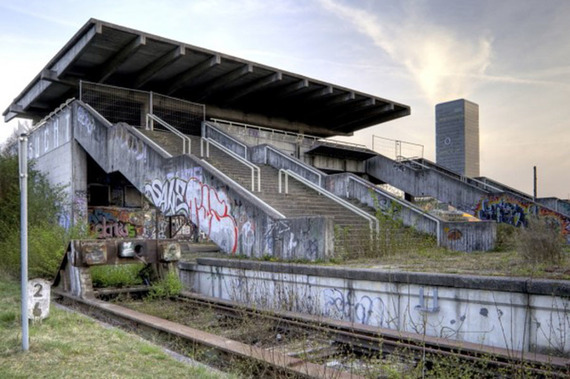 The estimated cost of hosting the Olympics is staggering. The Sydney games cost $4.7 billion, Beijing $42 billion, London $11 billion, and Rio $15 billion. These costs include building new infrastructure at the expense of urban areas. In China, over a million people were forcibly evicted from their homes, receiving only minimal compensation if any. In Rio, neighborhoods were torn down and residents moved far from family and work. The 1976 Summer Olympics in Montreal were projected to cost $124 million. This figure underestimated the cost of hosting the Games by $2.6 billion. City taxpayers took nearly thirty years to pay off the billion dollars of debt. Independent research that included metrics like tourism inflows and foreign investment showed that cities did not benefit in the short or long term by hosting the Olympics.
Dr. Robert Baade, an economics professor at Lake Forest College stated, "The number of applicant cities now is in decline in part because people are beginning to see these mega-sports events as mega-bad deals." The "legacy benefits" are difficult for emerging economies to capture because remote countries that sometimes host the Olympics are less likely receive repeat tourists. Vancouver was left with $630 million of debt after the 2010 Games. "I think Vancouver, which is typical for the Olympic Games, overestimated the benefits from hosting and underestimated the costs," Baade said.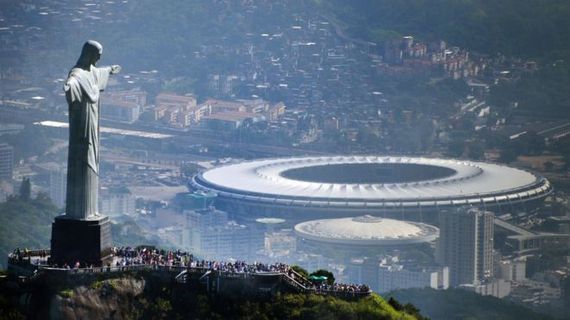 The lack of redeemable qualities of the Olympics that place such an unfair burden on so many people while benefiting relatively few is appalling and in my opinion makes the Olympics expendable. As soon as I had convinced myself that the 2016 Olympics should be the last, I learned about the story of the swimmer from Singapore, Joseph Schooling. Schooling is a 21-year-old swimmer who was born and educated in Singapore and moved to Florida as a teenager to train. His Olympic debut in 2012 was less than memorable. Schooling failed to pass the heat phase because his swim cap and goggles were determined to be unsuitable. Michael Phelps was there in 2012 to console a dejected Schooling. Incidentally, Phelps who is the most decorated Olympian in history has more gold medals than Singapore has medaled in all of the Olympics combined.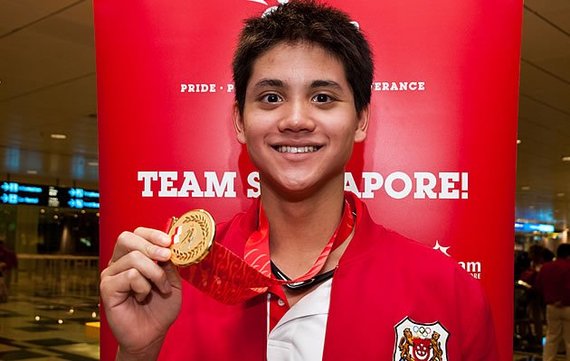 Schooling's time in 100-meter butterfly finals was less than a half-second faster than the legend himself, Michael Phelps and any other swimmer. Joseph Schooling had successfully overcome disappointment in 2012, and won gold in 2016. Of even more significance is that Schooling won the first-ever gold medal for Singapore. Schooling was greeted by several hundred people at the airport in Singapore before dawn on Monday. He not only returned home with a gold medal but returned a sense of national pride to his home country. Fire trucks gave the Olympian's Singapore Airlines flight a water salute that was a wall of mist for the plane to taxi to the gate.
Schooling spent nearly an hour soaking in the environment, meeting fans, taking pictures and signing autographs. The significance of Schooling's gold medal cannot be overstated. Businesses offered discounts or free items, schools gave presentations to their pupils using Schooling as an example of what can happen with hard work and perseverance. The Parliament in Singapore presented a motion to congratulate their national hero. Tan Chuan-Jin, who serves as Singapore's Social and Family Development Minister said, "I believe for years to come, Singaporeans will remember this moment."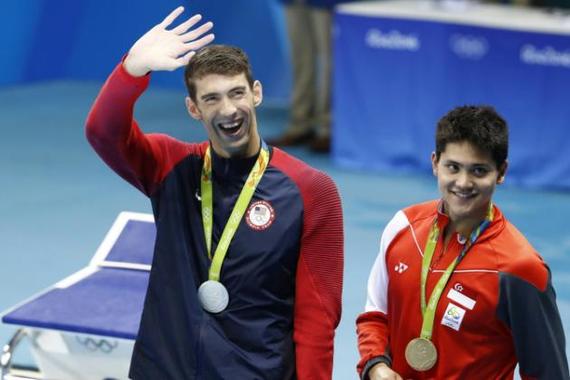 Schooling idolized Phelps. "As a kid I wanted to be like him. A lot of this is because of Michael. He's the reason I wanted to be a better swimmer," said Schooling. What Phelps did for Schooling, Schooling can now do for an entire country. Singapore has been starved of Olympic medals but now has their spokesperson and advocate for Olympic gold. The true value of gold like this is immeasurable and we will not likely know the significant impact of his performance in Rio for possibly another eight years, but as Schooling said himself, "It's crazy to think of what happens in eight years."
Despite inspirational stories like Joseph Schooling, the Olympics is an international event that negatively impacts the lives of thousands, maybe hundreds of thousands of citizens of the host country. There should be a way to continue the Olympics and continue creating Joseph Schoolings for the world to aspire to be without causing irreparable harm to other people. One suggestion is to host the Olympics in the same city, instead of moving it from country to country every four years. This may not be fair to other countries but is our current corrupt system fair? Whatever the solution, the world needs the next Joseph Schooling.
Calling all HuffPost superfans!
Sign up for membership to become a founding member and help shape HuffPost's next chapter