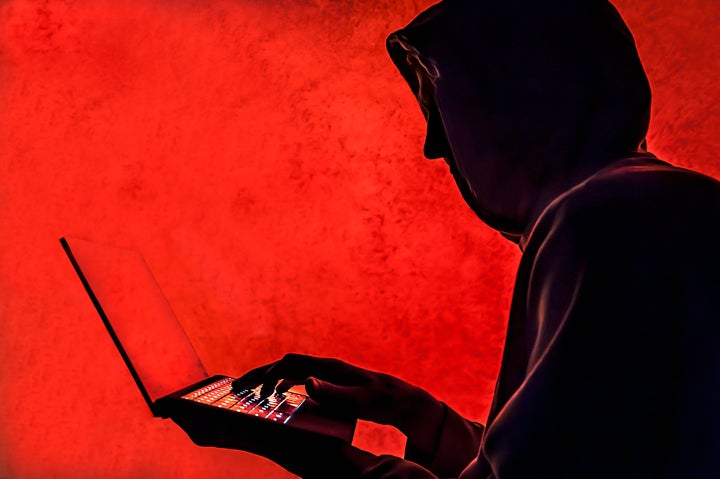 As thousands of students across the country participated in walkouts on Wednesday to protest gun violence, several schools received threats that forced them to cancel planned events.
But just minutes before it struck 10 a.m. on the West Coast, Righetti High School in Santa Maria, California, received a threat that forced the school to go into lockdown, preventing students from leaving the building.
"They weren't able to participate in the walkout because [the lockdown] happened at the same time," Kelly Hoover, a public information officer for the Santa Barbara County Sheriff's Office, told HuffPost. Hoover could not offer additional details about the nature of the threat, but she noted that no injuries had been reported.
Police were still investigating the potential threat by mid-morning, well after many of the walkouts in the state had already started winding down.
While it's disheartening that we couldn't support the kids in doing the walkout, we need to live to see another day.

Scott Wakeley, Superintendent of Schools for Bradley-Bourbonnais Community High School District 307
Also in California, Atascadero High School temporarily went on lockdown around 9:40 a.m. in response to a threat that had been posted on social media. A juvenile suspect was quickly identified and taken into custody, the Atascadero Police Department said in a statement. The "shelter in place" order was lifted at 10:30 a.m.
"School safety is our number one priority and AUSD is committed to ensuring the safety of our students and staff," superintendent Tom Butler said in a message to parents. "We absolutely honor our students' voices and their First Amendment Rights, yet not at the risk of compromising school safety."
Two Illinois schools ― Bradley-Bourbonnais Community High School and Romeoville High School ― announced on Tuesday night that threats had led them to cancel planned walkouts. 
The Bradley Police Department received a phoned-in threat that officials ultimately deemed to be "unsubstantiated," but that led the district superintendent to cancel the walkout. 
"We were going to have a few thousand kids out on North Street, and we couldn't be wrong," superintendent Scott Wakeley told the Daily Journal on Wednesday morning. "Even though it's a rumor for a 17-minute walkout, if we are wrong, I couldn't live with myself. While it's disheartening that we couldn't support the kids in doing the walkout, we need to live to see another day."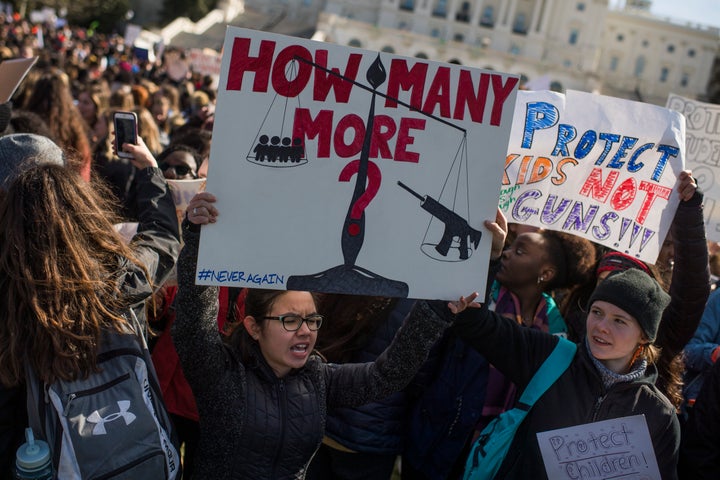 The weapon pictured turned out to be an air-soft gun, and police determined that the post did not constitute a real threat. But the school decided to keep students indoors and postpone the show of solidarity for a later date.
In Wisconsin, Mukwonago High School and Pewaukee High School also canceled their walkouts due to potential threats.
The Mukwonago Area School District said in a statement posted on Facebook on Wednesday morning that police were investigating a rumor that someone was planning to open fire at the high school during the walkout. The threat was deemed invalid, but the school canceled the walkout to be safe.
Officials at Hackensack High School in New Jersey canceled a walkout after receiving reports of potential violence, so students held a presentation to show their solidarity with protesters across the country. 
"Copycat threats" in the days after the Florida massacre led officials from Maryland to Hawaii to lock down campuses, close entire school districts and arrest dozens of students. 
Kids who make threats after a mass murder reflect what psychologists say is an epidemic of poor mental health in young people and a fundamental lack of resources. Some may be seeking help and attention, while others lash out because the shooter's anger mirrors their own frustrations. 
"Essentially, one attack appears to induce another," the researchers wrote. "There is an imitative or 'contagion' effect." 
REAL LIFE. REAL NEWS. REAL VOICES.
Help us tell more of the stories that matter from voices that too often remain unheard.
BEFORE YOU GO
PHOTO GALLERY
Parkland Community Shows Support During Walkout