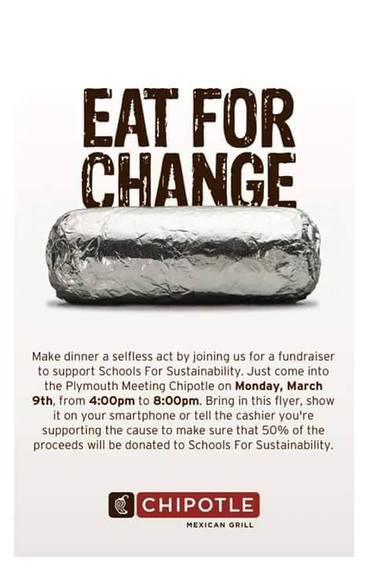 By Sydne Klein, Schools for Sustainability student ambassador and president of the S4S club at Plymouth-Whitemarsh High School
People are capable of doing great things after hearing the word "Chipotle," and knowing that they are eating for a great cause. March 10th, the Schools for Sustainability (S4S) team at Plymouth-Whitemarsh High School held a fundraising night at our local Chipotle, and was met with an outpour of support both from the school and the community, raising a staggering $900 over the course of four hours.
The process of starting the fundraiser was remarkably simple. Little was needed to convince Chipotle to host the event, and with a planning process that look a matter of ten minutes, we had our night set. It was determined that an overwhelming 50% of the proceeds from the evening would go to S4S. Chipotle was generous enough to make the flyers, and within a few days every available inch of PW's walls were advocating our cause.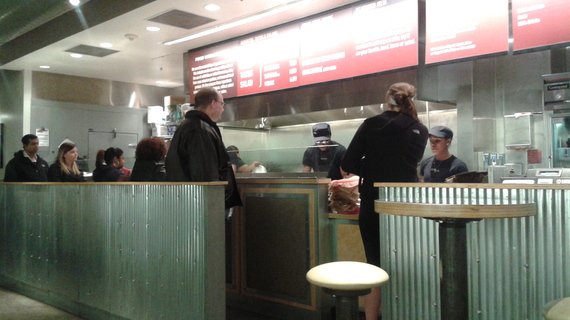 Naturally, little persuasion was needed in order to get people to attend, especially with the promise of a scrumptious meal. Yet, in seeing a countless number of friends and families walk through Chipotle's doors that Monday night, the real reward of the evening became much more than a burrito and a bag of chips. People heard our call and they answered: approximately 160 people showed up under our name. Many stayed for awhile, hung out, spent time with friends, and what started out a "drop-by" event became a evening-long gathering.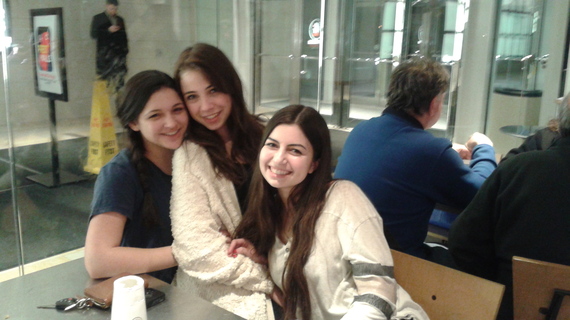 Some of the amazing Schools for Sustainability (S4S) team members at Plymouth-Whitemarsh High School who organized this event. Sydne, the author of this article, is in the middle.
PWHS's Schools for Sustainability chapter's success with this fundraiser would not have been such if it weren't for the combined efforts of our eager club members in spreading the word and the responsiveness of the Plymouth-Whitemarsh community. With the money raised from this evening comes an entire realm of promise and opportunity for the future of this organization, all thanks to a burrito and a GREAT CAUSE!
Sydne Klein is a Schools for Sustainability (S4S) student ambassador. A junior, she is the president of the S4S club at Plymouth-Whitemarsh High School and an active member of the student body, participating in several of the school's other clubs and organizations: She is Co-president of the Plymouth-Whitemarsh mock trial team and an involved member of the Cappies program, DECA, the Technology Student Association, National Honors Society and a few others. Each week Sydne tutors fourth graders at Colonial Elementary School and has spent three years involved with the Reading Roundup program at the William Jeanes Library, reading to elementary-school children.
REAL LIFE. REAL NEWS. REAL VOICES.
Help us tell more of the stories that matter from voices that too often remain unheard.