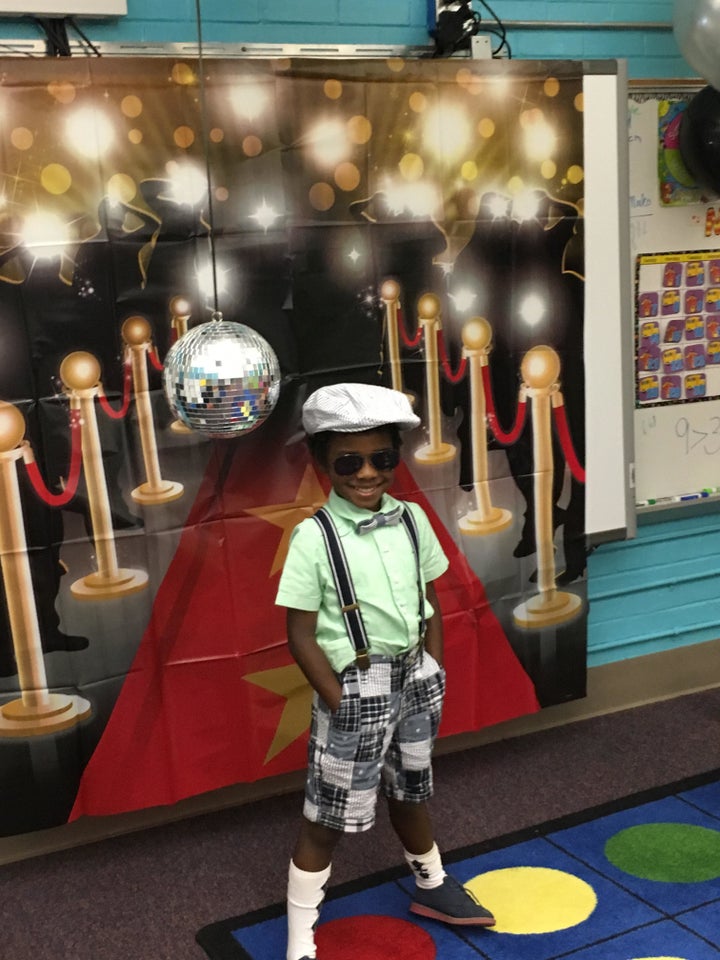 Britt David Magnet Academy in Columbus, Georgia, has an annual tradition of making its kindergarteners feel like celebrities, and one little boy is taking full advantage.
Six-year-old Breyden Suragh recently took part in his school's "millionaire bash," which is held for kids who have read a million words during the school year.
"The kids come to school dressed up like a celebrity," Breyden's mom, Denetta Suragh, told HuffPost. "Each class takes a 15-minute limo ride. Their 'fans' (parents) are waiting with signs and banners cheering them on. As they step out of the limo onto a red carpet, their teacher announces each 'millionaire' by name. They also sign autographs."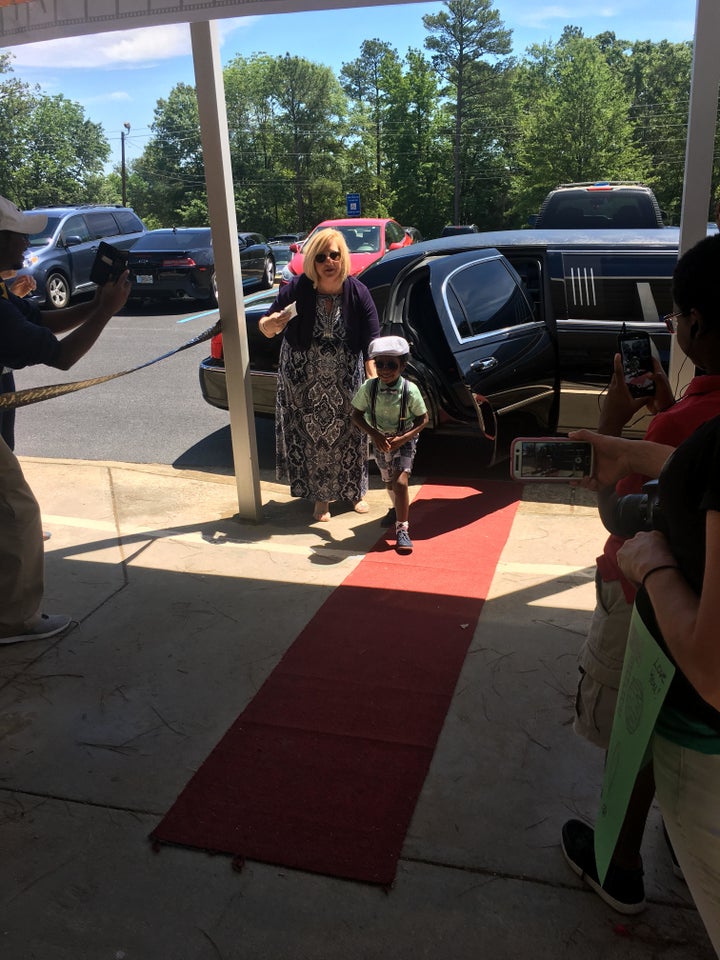 The party, and Breyden, gained viral attention when his uncle tweeted some photos of Breyden enjoying the festivities. The post was retweeted over 11,000 times, with many commenting on Breyden's amazing style and the school's creativity in fostering a love of reading.
Suragh says that working toward the millionaire party was a huge part of Breyden's reading progress throughout the year.
"I think it's a genius idea," she told HuffPost. "Breyden was looking forward to participating all year, which encouraged him to read more and more. When Breyden first entered kindergarten he was basically only reading sight words. It was very fundamental to where his reading level is now!"
She says Breyden loves reading and his favorite books are the Magic Tree House series. According to Breyden's uncle, the kids were tested on the books they read before the words were added to their totals.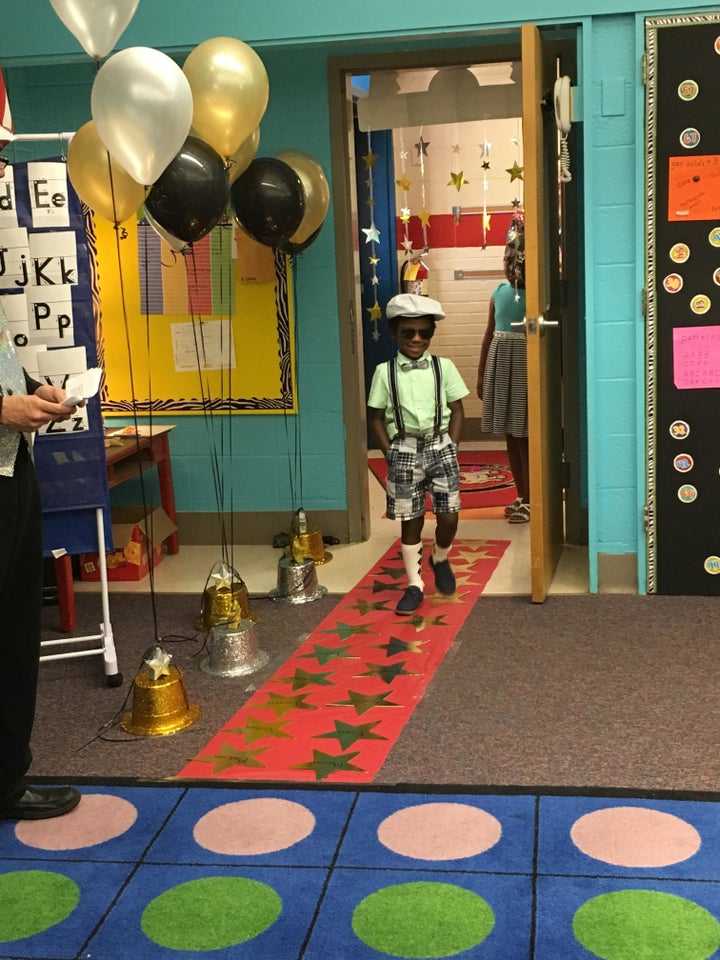 After the limo ride, there is a party in the classroom where the kids celebrate with pizza, chicken nuggets, cookies and other treats. The students also get awarded a medal for their accomplishments.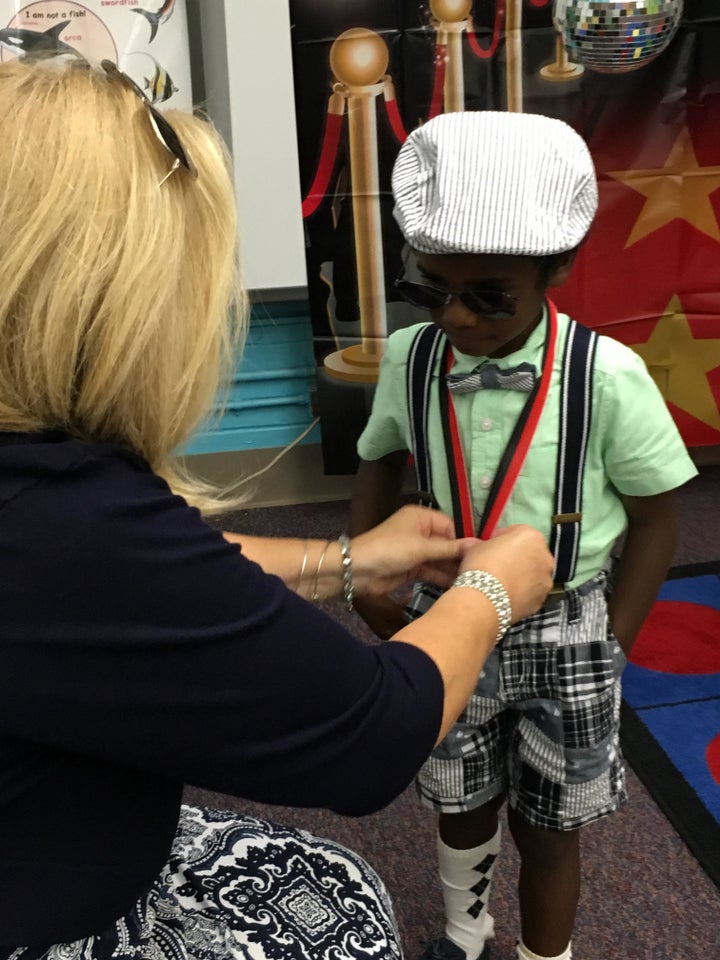 "Breyden loves dressing up so he was super excited about it," Suragh said.
Popular in the Community