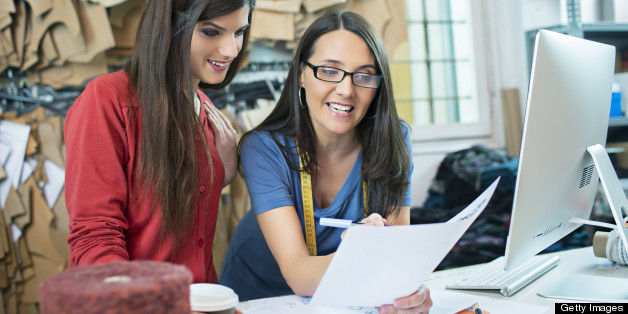 As the weather grows warmer, the best and brightest are looking forward to putting their school books aside for summer vacation. These smart students, however, know summer isn't just about sitting on the beach and getting a tan -- it's also a great time to nab some industry experience in the form of an internship.
Last year, nearly 60 percent of interns went on to become full-time hires. This means the interns you hire today for the dog days of summer might just become your company's full-time superstar. This is just one reason why it's important to focus on hiring the best intern workers.
In the summer the intern candidate pool will likely be more crowded than ever. Students with wide open schedules will vie to use their time off from hitting the books to make an impression in their industry of choice. So before the last final paper is turned in, here are some ways to ensure you end up with the best intern talent:
Hire For Industry Passion
The most important attribute to look for when hiring an intern, whether your internship program is paid or unpaid, is career passion. There are plenty of aspects about internships which can lead to low enthusiasm for the wrong candidate. After all, an internship isn't a full-time job with a career ladder, and interns don't always get the most interesting projects to tackle. These aren't problems if you hire someone with sincere passion for your company, the job, and your career field.
The truly passionate candidate will see the internship for what it is -- a fantastic learning opportunity. While interviewing candidates, whether in-person or through online video, ask them exactly why they want to work in your career field. Find out what the candidate's five-year plan is or what their dream job entails. Asking questions to judge their sincere interest in your industry is the best way to ensure you end up with the most motivated, hardworking, and enthusiastic interns this summer.
Hire For Concrete Skills
While sincere passion is the biggest ingredient in a great summer intern, you're going to want some concrete skills in the mix as well. You might not have a ton of time to devote to getting your interns up to speed. While internships are a learning opportunity, some companies will need candidates who can hit the ground running fast.
During the hiring process, look for candidates who can demonstrate they already possess skills in your industry. Ask candidates to give you concrete examples of what they can do, whether they show you a school project or a work portfolio. Finding passion is great, but finding skills to back up this passion is even better.
Hire Teachable Candidates
Good internships should reward employers with dedicated and hardworking interns, while rewarding interns with on-the-job learning. The ability to learn about the industry on the ground is one of the reasons students are excited to trade in their flip-flops for your office cubicles. The educational aspect is one of the most important of any internship program, so it's important to ensure you hire intern candidates ready and excited to learn.
In the interview, watch out for know-it-all candidates. This might not be their first time around the internship block, but that certainly doesn't mean they don't have anything to learn from your organization. During the interview, ask what the candidate is looking to learn and take away from their internship experience and really listen to the answer. Intern candidates with massive egos are unlikely to be the teachable candidates your organization needs.
Hire Creative Thinkers
One of the best reasons to hire interns is because they can give your company a fresh perspective on old problems. Because interns aren't stuck in the day-to-day of your industry, they can look at challenges with fresh eyes and offer new solutions. Finding creative interns is a great way to move your company forward and embrace new challenges.
During the hiring process, look for candidates who find creative ways to show off their value. This could mean connecting on social media, recording a video resume, or putting together a professional online work portfolio.
Some companies have really embraced this outside-the-box thinking and made the application process for interns more creative. For instance, one advertising company had interns apply to their open positions using the Pictionary game, Draw Something. Your company doesn't have to get artistic when hiring, but be sure to encourage candidates to show off their personality and creative thinking skills.
Hire Without Looking At The GPA
Hiring smart intern candidates is important, but remember book smarts are not the only way to judge value. Try not to put a rigid cap on GPA when hiring interns. The best people might not also be the best test takers. A passionate and creative intern candidate willing to learn the ropes at your organization will be a much better fit than a candidate with a top-tier GPA, but a low level of interest in your company.
This summer, before you put on your sunglasses and pack your beach towel, be sure you've hired the best intern talent for your open positions. These smart and motivated hires might just end up becoming your company's future.
What do you look for when hiring summer interns? How do you hire the best? Share in the comments!
REAL LIFE. REAL NEWS. REAL VOICES.
Help us tell more of the stories that matter from voices that too often remain unheard.